TV Reality Show Aims Its Cameras at Las Vegas Strippers
Posted on: August 30, 2013, 05:30h.
Last updated on: November 30, 2021, 10:35h.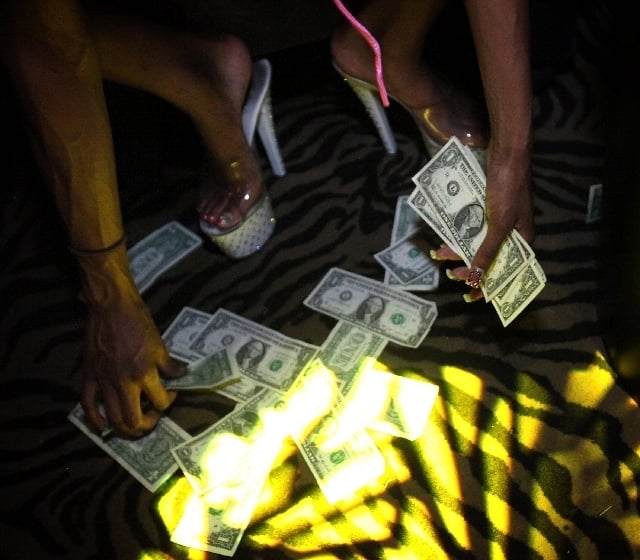 Reality TV has been around for a long time now; following the daily lives of bored, wealthy housewives, teen moms, New Jersey guidos and guidettes, and ridiculously rich and talentless celebutantes. We've seen women in the act of giving birth, appearing, at least, to have sex,  and people getting arrested. But we haven't seen the actual backstage life of the women who strip for a living in Las Vegas, Nevada; a lifestyle that is glamorous or demeaning, depending on who you talk to about it.
Capturing the Stripper Lifestyle
Until now, that is. Two reality show producers say they want to enter The Horse (formerly known as The Crazy Horse Too) – a well-known strip joint located close enough to the Las Vegas Strip to be known to most of the bachelor and Asian tourist crowd – and create a show for the epicenter of all things reality, TLC, in the next few months. TLC, you may recall, is the home base for shows like "Toddlers and Tiaras," "Honey Boo Boo," "Hoarders Buried Alive," and their latest entry in the crazy to crazier market, "Extreme Cougar Wives." A reality show about the lives of Las Vegas strippers would seem to blend perfectly with that roster.
Darren Maddern, whose credits include the long-defunct "The Gossip Show with Downtown Julie Brown," and Edward Barbini of "Dirty Jobs" fame are the two producers hoping to make it  rain with what they refer to as a "reality docudrama." They will need to create a new Las Vegas niche in a town that has obviously lent itself to reality TV the way politicians lend themselves to sex scandals these days. Maddern and Barbini say they plan to do this by focusing on the "empowerment of women," but scored against the gritty backdrop of  their professional lives.
But first, they need to "shop" the show in Hollywood and try to round up some seed money.
"We're talking about college-educated girls who either couldn't get a job or went into the workforce because they were making poverty-level wages," Maddern said. "We're talking girls who chose the profession simply because they love it and they love the money that comes with it."
Spoken like a true Hollywood pitchman, sir. Meaning you can take whatever he says with several grains of salt and maybe a shot of tequila to boot.
Show Will Follow a Cast of Characters
Maddern says not only dancers, but also bouncers and the strip club's owner, Mike Galam, will be prominently featured in the somewhat scripted storylines. Galam purchased what was previously the Crazy Horse Too earlier this year in a government fire sale, following a shutdown by the feds over the previous owner's tax evasion guilty plea that sent him to do time. We smell drama already.
Not everyone sees the life of  a stripper as one of glamor, it should be noted. Jody Williams, founder of Las Vegas-based Sex Workers Anonymous (that's "hookers" to you) more than 20 years ago says the show should "…show the reality. Show everything. Don't start heavily editing everything and cutting stuff out."
And Williams doesn't expect to see any "Pretty Woman"-style fairytales portrayed, either.
"I haven't met one stripper who has a great story but maybe that's just me," she said.