Trump Taj Mahal Liquidation Sale Closes Tomorrow, Everything Must Go
Posted on: September 2, 2017, 10:00h.
Last updated on: September 1, 2017, 11:24h.
The former Trump Taj Mahal has been unloading its contents to the general public for nearly two months, and after a strong clearance sale, the liquidation is scheduled to close tomorrow, September 3.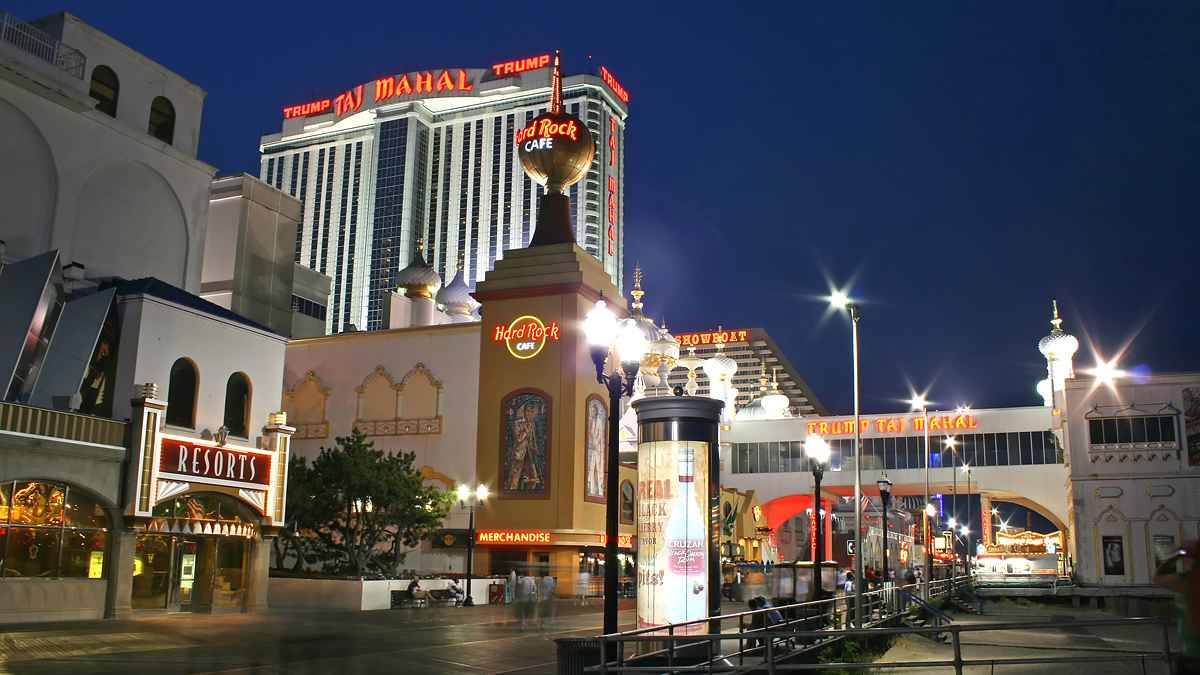 Talking with the Press of Atlantic City, National Content Liquidators' Greg Hall said the sale went better than expected.
Hard Rock International purchased the closed Boardwalk resort from billionaire Carl Icahn in March for just $50 million. The casino group plans to spend $500 million to renovate it into a rock 'n' roll-themed resort. Before that can happen, everything inside the 4.2 million square foot complex had to be cleaned out.
Furniture from 1,200 guestrooms and suites were sold on the cheap to the general public. The liquidation began on July 6.
In addition to in-room contents, pieces from around the resort were also sold including chandeliers, pool tables and games, artwork, drapes and carpeting, and various furniture from restaurants and bars.
"It went fantastic," Hall explained. "In the beginning, you could buy an item and come back for it. Now it's if you buy it, you take it out."
Hall said most items are gone, but some nightstands, desks, and lamps remain.
Café Closure
The Hard Rock Café opened inside the Trump Taj Mahal on November 15, 1996. The restaurant remained open despite Icahn's shuttering the resort last fall, but it too will close its doors at the end of the month.
That's because part of the property overhaul includes expanding the café's presence and making it a focal point of the resort. The restaurant is currently adjacent to the Boardwalk, with a separate entrance that welcomes pedestrians on the walkway.
That won't be the case when the Trump Taj Mahal is reimagined into Hard Rock Atlantic City. The café will grow to a 400-seat establishment and have a more centralized location. Hard Rock executives believe placing the popular eatery in the middle of the resort will help turn diners into gamblers, and potentially into hotel guests.
Hard Rock Atlantic City, like every café location, houses numerous pieces of rock 'n' history. Artifacts include guitars used by Alice Cooper, The Who, Guns N' Roses, and New Jersey's own Bon Jovi. Scott Wieland's famous pink jacket worn in the Stone Temple Pilots' 1994 hit "Interstate Love Song" is also among the collection. 
Work Begins
With the Taj largely free of its past, full demolition and construction can begin. Hard Rock Chairman Jim Allen says it's a massive undertaking to rid the resort of its Indian-themed décor.
"The amount of money we're going to have to spend to remove all those minarets and all that purple. Jesus! What were we thinking?" Allen exclaimed in May.
Once completed, Hard Rock Atlantic City will have 2,400 slot machines and 130 table games, as well as two renovated entertainment venues that will seat upwards of 7,000 people. Each guestroom will also be entirely made over.
It's a colossal investment in a town that's largely stagnant when it comes to tourism. Through the first six months of 2017, Atlantic City tourism revenue totaled $1.78 billion, just a 0.3 percent bump on 2016.