Trump Taj Mahal Atlantic City Shutdown Moving Ahead
Posted on: December 2, 2014, 03:38h.
Last updated on: December 3, 2014, 10:24h.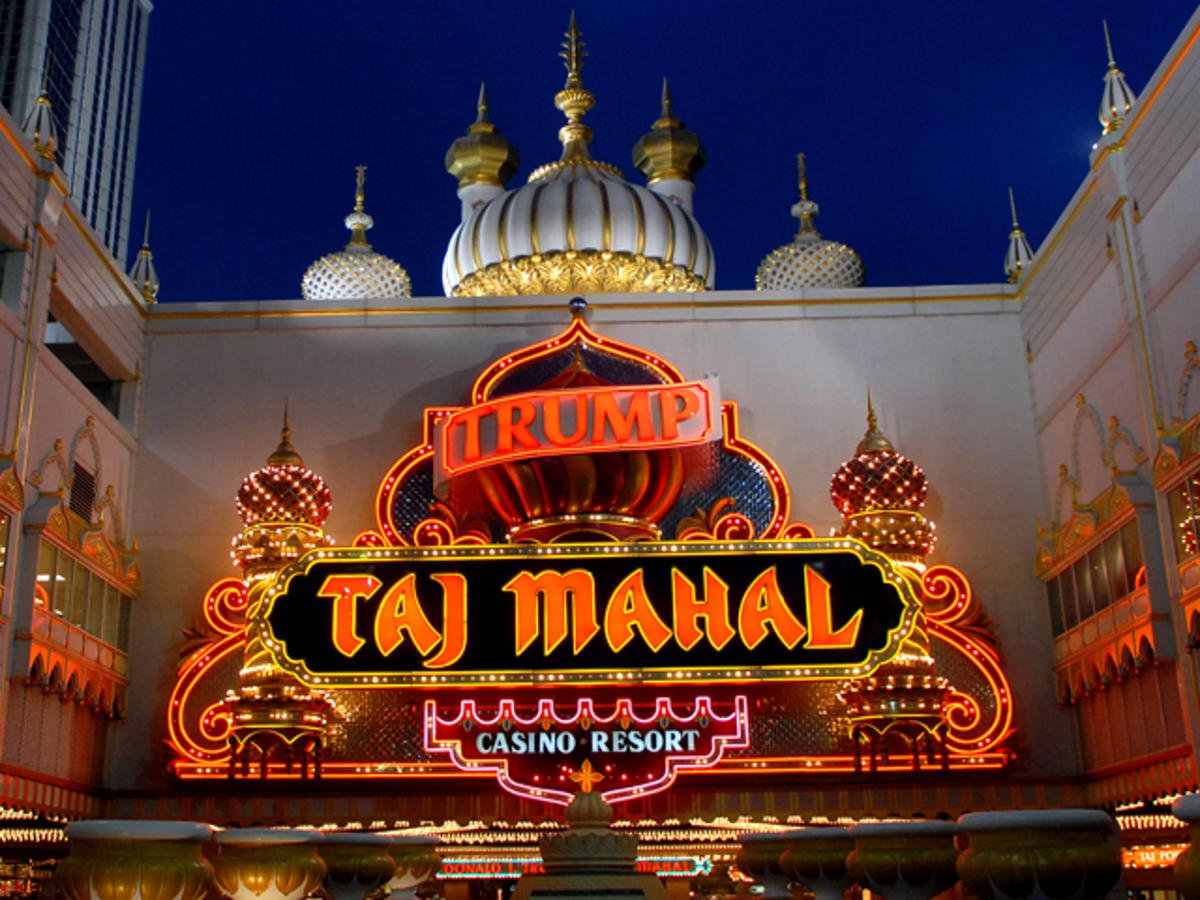 The Trump Taj Mahal has entered the early stages of a shutdown, even as the Atlantic City resort continues to talk to union representatives and state officials about deals the property's owners say could save the casino.
Trump Entertainment filed a petition last week looking for permission to formally close the casino on the scheduled December 12 date that has been floated for some time now, and actions working towards that closure began to take place on Monday this week.
The first signs that the resort could be headed for a shutdown began on Monday, when the Chairman Tower of the hotel was closed. The Chairman is the newer of the two hotel towers at the resort. In addition, the casino has stopped issuing credit to customers, though gambling and hotel services are otherwise uninterrupted for the time being.
Concessions Wanted from Government, Unions
Trump Entertainment Resorts has said that the casino could remain open through a transfer of ownership to investor Carl Icahn. However, both the company and Icahn have said that this could only happen if they could receive tax breaks from Atlantic City and the state of New Jersey, and if they could get concessions from the labor union that represents workers at the casino.
Neither the government nor the union has shown much of a desire to give in to these demands. However, talks have been ongoing and there may be some signs of movement in the last few days, which could offer at least a small glimmer of hope to those who want to see the Taj Mahal stay in business.
Local 54 of the UNITE-HERE union, which represents about 2,700 workers at the resort, has been appealing a bankruptcy court decision that would break the current contract between the union and Trump Entertainment, which would in turn allow the company to end payments to the union health fund and pension plans.
Icahn has now publicly stated that he would be willing to agree to restore those health benefits for at least two years and create a new pension plan for workers, but only if they in turn will drop their appeal of the bankruptcy court ruling. The union has yet to comment on whether they would accept such a deal.
New Legislation Could Provide Tax Relief
Meanwhile, a new piece of legislation introduced on Tuesday by State Senate President Steve Sweeney (D-3rd District) and State Senator James Whelan (D-2nd District) would offer some of the tax relief that Icahn and Trump Entertainment have been lobbying for. The new bill would allow Atlantic City's casinos to pay $150 million in lieu of their normal tax payments over the next two years, while also redirecting money originally designed for redevelopment projects to help pay down Atlantic City's debt.
While the tax relief has some features in common with what the Taj Mahal has been asking for from the state, Trump Entertainment CEO Robert Griffin would only say that "we will see" if the bill would be enough to keep the Taj Mahal open.
The bill would also help secure some of the demands being made by casino worker unions by mandating minimum health insurance and retirement packages for casino employees.
"My plan is designed to protect Atlantic City from bankruptcy and position the city for future economic growth," Sweeney said.
Four casinos have already closed in Atlantic City this year; if the Trump Taj Mahal were to close, only seven would remain in the city.
Most Read

Latest Casino Stocks:
Retrieving stocks data...
Retrieving stocks data...
Retrieving stocks data...
Retrieving stocks data...
Retrieving stocks data...