Trump Plaza Could Be Closed To Casino Gaming For 10 Years To Avoid Taxes
Posted on: June 30, 2015, 01:30h.
Last updated on: June 30, 2015, 01:38h.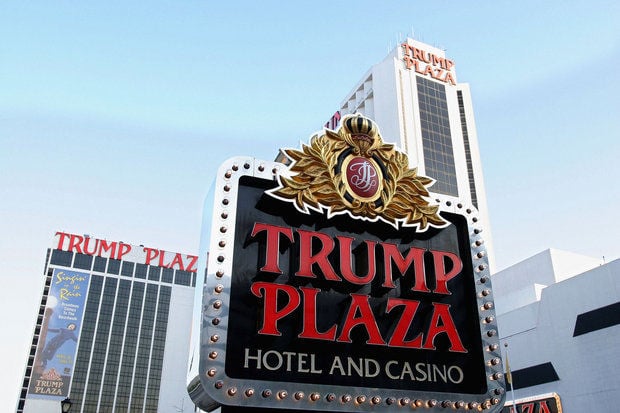 Trump Plaza was one of the four Atlantic City casinos to close down last year, and there are no immediate plans to reopen the facility.
But Trump Entertainment Resorts is taking steps to ensure that if the buildings are used again anytime soon, it won't be as a casino.
The company filed for a deed restriction for the property, one that would prevent anyone from operating a casino there for at least ten years.
The building could still potentially be used for other purposes during that time.
Deed Restriction Could Prevent Casino Payments
The move is part of a plan to avoid making payments in lieu of taxes (PILOT), part of a proposal that could be signed by Governor Chris Christie in the near future.
In its current form, the bill would apply to any Atlantic City property that was licensed as a casino in 2014 and doesn't have a deed restriction preventing it from operating as a casino again.
For many casinos still in operation, the PILOT program may be beneficial, as it will provide financial certainty for the next 15 years for both the casino owners and the Atlantic City government.
However, Trump Entertainment Resorts fears that they would be hit with payments despite the fact that they no longer use the Trump Plaza, due to the fact that it operated as a casino into September of 2014.
Trump Entertainment is already appealing its property tax bills for 2014 and 2015. However, casinos will no long have the option of appealing property taxes (or more precisely, the payments that would be replacing these taxes) once the PILOT program goes into effect.
"The Plaza could be required to make mandatory payments under the PILOT program notwithstanding the fact that it generates no revenue and its hotel rooms are closed," Trump Entertainment wrote in a filing with a Delaware bankruptcy court on Friday. "The PILOT program applies to casino gaming properties that are 'not subject to recorded covenants prohibiting casino gaming.'"
Caesars Placed Similar Restriction on Showboat
Trump Entertainment is not the first operator to make such a move since the PILOT program was first proposed.
Caesars Entertainment put a similar deed restriction on the former Showboat Casino before shuttering the property in August 2014, a move that would successfully keep the Showboat out of the PILOT program.
Trump Entertainment is hoping to have the restriction approved by a bankruptcy judge in early July.
This move is unlikely to come as a surprise to officials in New Jersey. When lawmakers released figures detailing what casinos would be required to pay under the PILOT program last December, Trump Plaza was not included in those calculations.
The deed restriction wouldn't necessarily have to carry over to a new owner, however. Trump Entertainment could waive the fee if a new buyer paid a "release fee," though it is unclear how much that fee would be. Trump Entertainment has attempted to sell Trump Plaza for years, with no success.
Casino magnate and Republican presidential candidate Donald Trump no longer actively involves himself in Trump Entertainment Resorts, though he does still own a 10 percent stake in the company.
New Jersey Governor Chris Christie, who has made revitalizing Atlantic City a priority for his administration, is also expected to announce his candidacy for the GOP nomination on Tuesday.