Tribe Sues Federal Government for Nixing Plan for Alaska's Second Gaming Hall
Posted on: October 15, 2019, 02:09h.
Last updated on: October 15, 2019, 12:21h.
An Alaska Native village has filed suit against the US Interior Department for scuttling its 20-year quest to launch the state's second electronic bingo hall, Anchorage Daily News reports.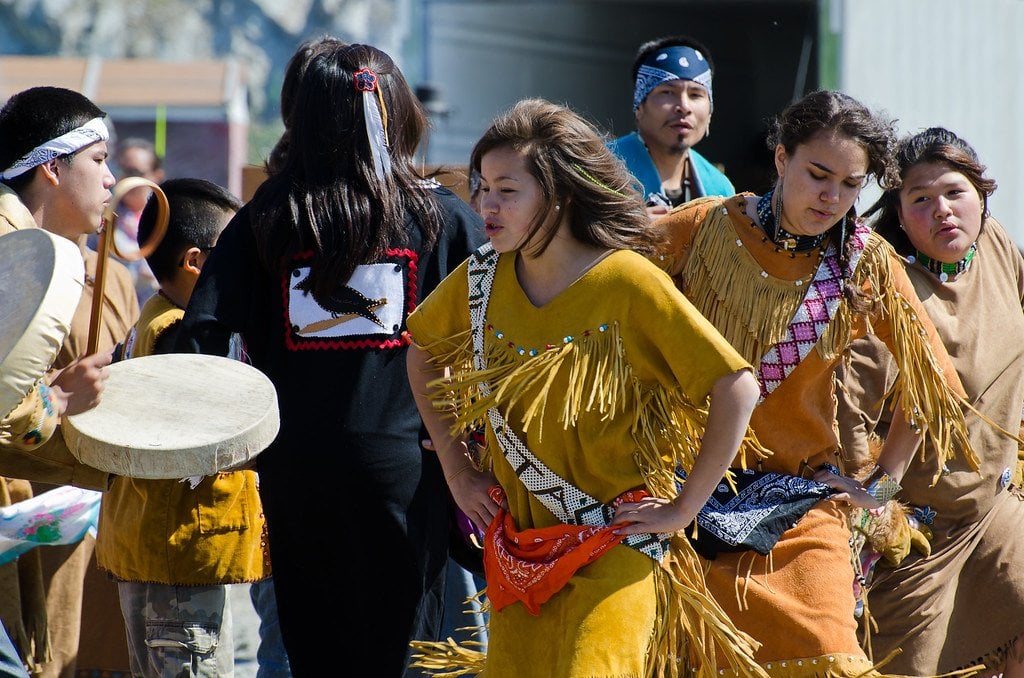 Alaska has no casinos and no state lottery, just the aforementioned facility offering slot-like electronic bingo games and around a dozen charitable bingo venues.
But the Village of Eklutna, which is based within the municipality of Anchorage, is determined to build an electronic bingo hall of its own.
However, in June last year, the Interior Department ruled that the tribe does not hold governmental authority over the allotment of land earmarked for the gaming facility, and that plot does not constitute "tribal land" within the meaning of the Indian Gaming Regulatory Act,1988 (IGRA).
Natives' Legal Anomaly
The Eklutna counter that they have for decades exercised jurisdiction and provided governmental and environmental services to the allotment, and argue the federal government's decision relies on "outdated legal precedent" and "misapplied relevant standards."
Alaska Natives have slightly different legal status than Native Americans in "the Southern 48," which usually means they are unable to automatically claim the right to offer class II gaming on their lands under IGRA.
In 1971, Congress enacted the Alaska Native Claims Settlement Act (ANCSA), which recharacterized Alaska Natives as private corporations under Alaska state law, with tribal members receiving shares.
The tribes that signed up collectively received 44 million acres of inalienable land and shared an award of $962.5 million.
But by becoming corporations, they ceased to be tribes living on sovereign reservations with sovereign powers.
The only sovereign reservation in Alaska is that of the Metlakatla Indian Community, which also hosts the state's sole gaming hall. That's because the Metlakatla voted to opt out of ANCSA and retained rights to their land.
Recent Precedents
The land on which the Eklutna want to build their gaming hall was originally granted in 1906 under the Alaska Native Allotment Act. That allowed tribes in Alaska to apply for plots of land up to 160 acres, and ultimately allocated some 10,000 allotments.
The Eklutna argue that the allotment falls within their ancestral homelands, and that the tribe exercises its authority over it through land management and environmental protection.
The lawsuit points to recent precedents in California and Oklahoma, where the Interior Department has authorized tribes to operate Class II facilities on non-reservation allotments.
There is no legal basis on which to distinguish allotments [in Alaska] from other Indian allotments," the tribe's complaint claims.
Both Anchorage Mayor Ethan Berkowitz and US Representative Don Young (R-Alaska) support the Eklutna's plight, believing a gaming hall would bring economic regeneration and employment to the area.
But others are concerned that success for the tribe would open the floodgates for Alaska Natives to launch gaming operations on any number of those 10,000 other allotments.
"After decades of fighting for recognition of our tribal jurisdiction over this tiny fraction of our tribe's traditional territory, this lawsuit is an important step toward solving longstanding issues and creating new opportunities for the first people of Alaska's largest city, which have long been denied to us," said Aaron Leggett, president of the Eklutna tribe, in a written statement to Anchorage Daily News.
Similar Guides On This Topic