Towns Surrounding Plainridge Park Casino Petition Massachusetts Gaming Commission for Table Games
Posted on: December 13, 2018, 10:49h.
Last updated on: December 13, 2018, 10:49h.
Several towns located near the Plainridge Park Casino in Plainville, Massachusetts, are urging the state's gaming agency to allow the slots-only facility to incorporate a modest number of table games.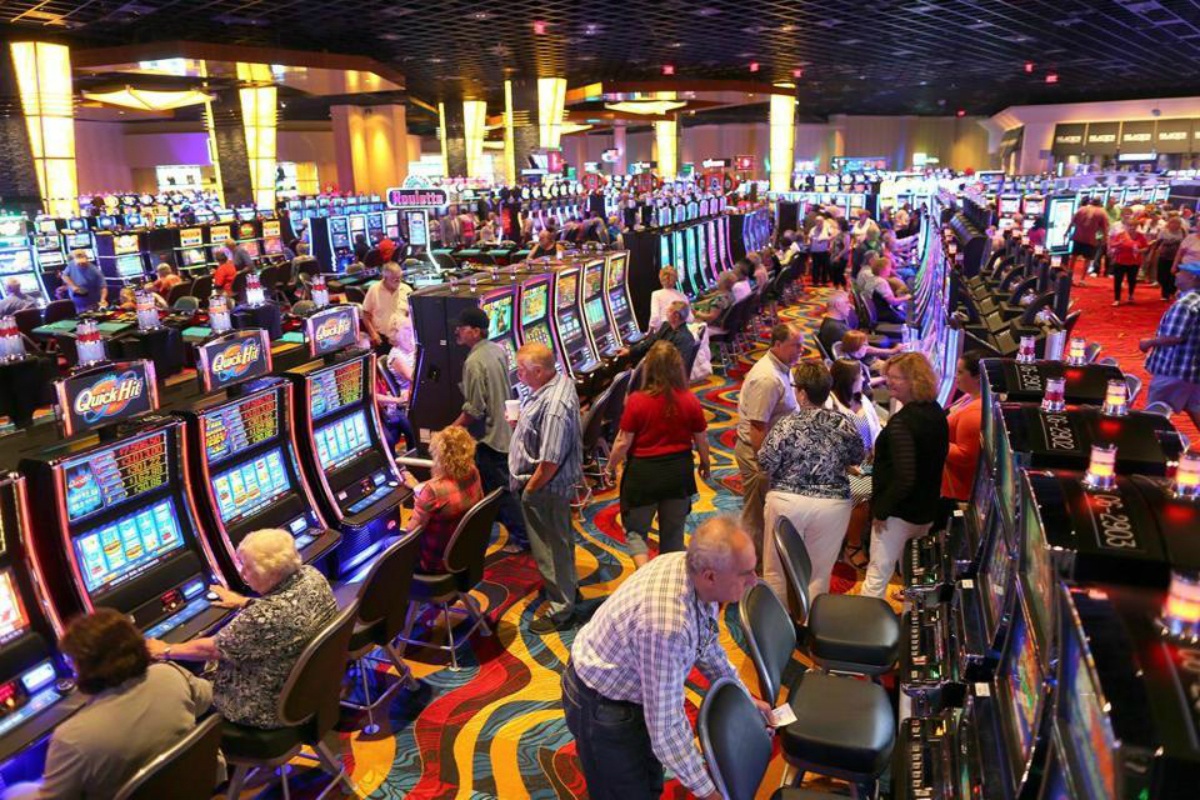 Local officials in Plainville, Franklin, North Attleborough, and Wrentham are all calling on the Massachusetts Gaming Commission (MGC) to allow the Penn National-owned casino to offer traditional table games. The state's 2011 Expanded Gaming Act authorized three full-fledged casino resorts, plus a slots-only facility. Plainridge Park became the latter designation.
Plainville Board of Selectman Chair Matthew Kavanah said in a letter to the MGC, "The town asks that the commission consider seeking approval by the legislature to have greater flexibility to protect what has been achieved in Plainville by authorizing a modest table game offering and gaming machine increase."
"It is not hyperbole to call it a game-changer for our region," Kavanah continued. Plainridge Park is limited to 1,250 slot machines.
Yellow Brick Rhode
Following Massachusetts' gaming expansion in 2011, Rhode Island lawmakers decided to allow the Twin River Casino in Lincoln to house table games.
Rhode Island additionally permitted its sole casino operator — Twin River Management Group — to build a second casino, which opened in September in Tiverton. Both Twin River casinos are near the Massachusetts border and within an hour's drive of Plainridge Park.
Along with the facilities having both slot machines and table games, Rhode Island is one of the seven states that has joined Nevada in allowing sports betting in wake of the Supreme Court's May repeal of the federal ban. The local leaders in Massachusetts say Plainridge Park is now at a severe competitive disadvantage.
Kavanah explains that the towns rely heavily on the tax revenue generated by the casino. Plainville Town Administrator Jennifer Thompson says they're not suggesting Plainridge Park become a resort casino, but given a "mild expansion" and number of table games that "allows them to compete" with Rhode Island.
Saturation Concerns
The MGC still has one remaining full integrated resort casino license, but it's withheld issuing it for years. The Region C permit, which consists of Bristol, Plymouth, Nantucket, Dukes and Barnstable counties, hasn't been awarded because the state is waiting to see if the Mashpee Wampanoag tribe gains federal approval for its proposed $1 billion casino complex called the First Light Resort in Taunton, Massachusetts.
If the Native American group were to build the property, and the MGC additionally authorized a Region C resort, southeastern Massachusetts would be overcrowded with casino floors.
In September, the US Department of the Interior said it erred in taking 321 acres of land acquired by the Mashpee Wampanoag tribe into trust, and reversed its 2015 decision. That has effectively stalled the First Light project, but Massachusetts gaming regulators aren't convinced the tribal fight is finished.
A stalemate could play into Plainridge Park's hands for table games. Owner Penn National hasn't publicly fought for such authorization, but the company did say recently that it looks forward to "a discussion about the best way … to compete against Rhode Island's aggressive efforts."