Toronto Man Wanted After Failure to Pay $12.9M to Las Vegas Casinos
Posted on: February 9, 2014, 05:30h.
Last updated on: February 23, 2017, 08:03h.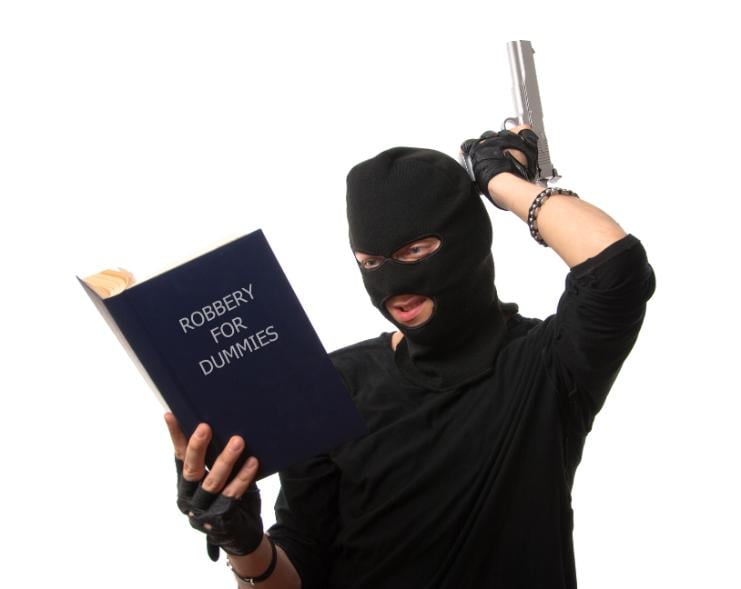 There are a few things that can get you nominated for "World's Dumbest Criminal": robbing a bank with surveillance cameras everywhere, trying to steal a police car, and most certainly at the top of that list would be skipping out on major casino gambling debts. Not smart, not smart at all.
That's what one Toronto high-roller is finding out after failing to repay some $12.9 million in losses to two Las Vegas casinos, dating all the way back to 2008. Authorities are now seeking him out to file charges in the case.
Not-Yet-Arrested Development
43-year-old Semion Kronenfeld is now named on a Clark County District Court arrest warrant, after a grand jury indicted him on 12 counts of felony theft, writing bad checks, and obtaining money under false pretenses. This puts Kronenfeld in a special kind of stupid category, as it's one of  the biggest unpaid casino debt cases ever in Nevada, and if convicted, the only place this Canadian will be rolling dice will be inside a state penitentiary, possibly for decades.
The Clark County indictment – which was handed down this week – says that the high-roller failed to repay $7.9 million back in October of 2008 on IOUs made out to the Venetian casino on the Las Vegas Strip. Then, just two weeks later, Kronenfeld allegedly pulled a similar number on the Stations Casino-owned Green Valley Ranch casino, located in Henderson, just outside of Las Vegas proper; he reportedly stiffed that property for $5 million.
According to Nevada law, unrepaid casino IOUs are considered fraudulent checks. With a prosecutorial bounty of 10 percent for "processing and prosecution" placed on any pre-trial settlements for these cases, many such incidents are put to bed without any charges being filed; obviously, that has not been the case here, though.
As of this writing, Kronenfeld remains AWOL, according to prosecutor Jake Merback, who heads up Clark County's bad check unit, and calls to Kronenfeld's attorney in Las Vegas, Craig Mueller, were not returned.
Kronenfeld's case went public back in 2009, at which point the Canadian was listed in casino credit reports as having his own real estate investment business, based in Ontario. Apparently he also holds an Israeli passport and has been known to have multiple spellings of his last name, sometimes spelling it "Cronenfeld."
In Good Company with Other Big Losers
While enormous, Kronenfeld's case is hardly the only large bad-debt situation to hit Nevada's casinos in recent years. One such high-profile case involved the former owner of chatchke-manufacturer Oriental Trading Co., Terrance "Terry" Watanabe, who was indicted in 2009 after it was alleged he failed to pay back (then) Harrah's Entertainment, Inc (now Caesars Entertainment) in the amount of $14.75 million in IOUs. However, Watanabe counter-sued Harrah's and a settlement for an undisclosed amount was reached in July 2010.
And Watanabe isn't the only other high-profile gambler to get caught without repaying his debts; notorious porn-purveyor Joe Francis – of  Girls Gone Wild fame – was also the subject of an IOU dispute with Wynn Resorts Int'l to the tune of $2.5 million. And former NBA All-Star Antoine Walker – who pleaded guilty before his case came to trial – received a five years' probation sentence and had to fork over $770,000 in  restitution.
Francis – who already served time for tax evasion and bribery charges back in 2009 – still has a pending case with Wynn with the Nevada Supreme Court.
Similar Guides On This Topic