Tiger Woods Avoids DUI Conviction with Plea Deal for 12 Months Probation
Posted on: August 9, 2017, 04:00h.
Last updated on: August 9, 2017, 05:09h.
Tiger Woods will avoid a DUI conviction but will be on probation for the next 12 months and must complete DUI education classes.
The PGA superstar's lawyers agreed to a plea deal prior to what was supposed to be a hearing on Wednesday.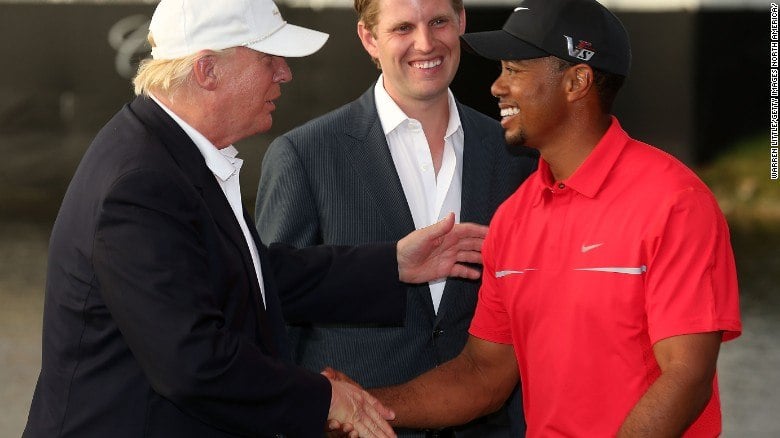 No hearing was needed after the plea deal was agreed upon. Woods will enter a diversion program on October 25. He is benefiting from a new Florida law that allows first-time DUI offenders to have the charge dropped to reckless driving so long as the offender meets a few stipulations.
Tiger Woods' 12-Month Probationary Stipulations
1 He cannot drink alcohol
2 He cannot use illegal drug
3 He must complete DUI education classes
Tiger wasn't present when his attorneys reached the plea deal. In the agreement, he pleaded guilty to reckless driving, a misdemeanor, as opposed to the three misdemeanor charges for driving under the influence.
What He Did Wrong
On May 29, Tiger was arrested in Florida for operating a motor vehicle under the influence. He was hunched over the wheel in his BMW when police spotted him on the side of the road.
It was initially assumed by golf fans and the media that he drank too much that evening. As it turns out, according to Woods' claims, he simply had a bad reaction to meds he was taking for back problems and anxiety.
The Nike pitchman apologized for the incident a day later in a statement he sent to reporters.
"I understand the severity of what I did and I take full responsibility for my actions," the statement read. "I want the public to know that alcohol was not involved. What happened was an unexpected reaction to prescribed medications. I didn't realize the mix of medications had affected me so strongly."
Longshot to Win
If you're a Tiger Woods fan and want to see him get back to his winning ways, we have some bad news for you. Following his DUI arrest, the 14-time major champion was given a 65-1 shot to win a golf tournament in the next 12 months.
Now we have some good news for you. The odds may be stacked against him, but they were in 1997 when he became the youngest player ever, 22, to win the Master's.
He was given 50-1 odds to win that year. He's pulled through as a longshot before. Who's to say he can't do it again?
M.I.A. at His Own Charity Event
Two weeks prior to his arrest, Tiger was noticeably absent from Tiger Jam, his charity event in Las Vegas. It was the first time in 19 years he was unable to attend.
He didn't publicly announce his reason for not attending. The event, MC'ed by poker legend Phil Hellmuth, included golf, a concert, and a celebrity poker tournament at MGM Grand.