Delaware Lottery Official: SCOTUS Sports Betting Decision Might Hurt Casinos
Posted on: May 14, 2018, 03:00h.
Last updated on: May 14, 2018, 02:57h.
The Supreme Court's decision that sports betting shouldn't be a legislative authority possessed by Congress means Delaware's monopoly on the activity east of the Rockies is likely no more.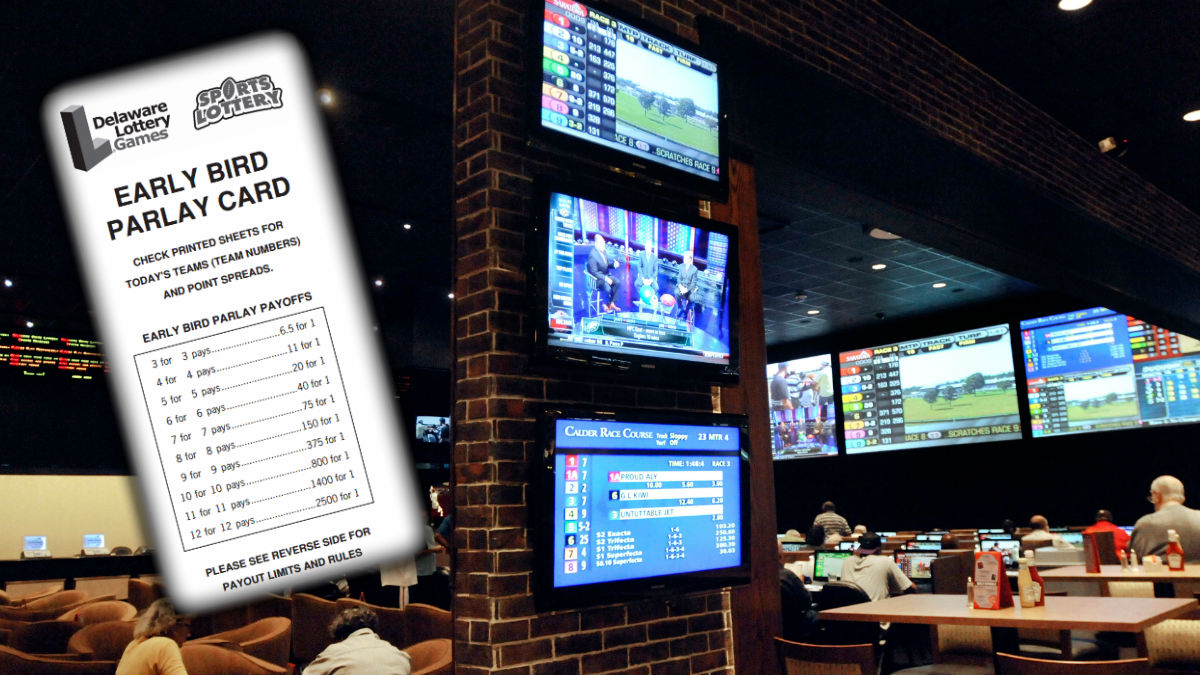 On Monday, the Supreme Court of the United States (SCOTUS) ruled that the Professional and Amateur Sports Protection Act (PASPA) passed in 1992 is unconstitutional due to its unlawful commandeering of 46 states.
Four states, Nevada, Montana, Oregon, and Delaware, were provided immunity to certain PASPA prohibitions based on the forms of sports betting they had at the time. In Delaware, that meant parlay betting on sports would continue to be a legal form of gambling within the state.
But with New Jersey successfully winning its appeal that it should have the power to dictate its own sports wagering laws and repeal PASPA regulations, every state in America is now additionally afforded those same rights.
Sports Betting Expansion
House Speaker Pete Schwartzkopf (D-Rehoboth Beach) opposes giving casino operators tax breaks. He instead believes SCOTUS lifting the federal sports betting ban will allow Delaware casinos to expand their sports betting operations, and collect new revenue.
Governor John Carney (D) said in a social media post Monday, "When the Supreme Court took this case last year, the Delaware Lottery began preparing for the possibility that the court would overturn the federal Professional and Amateur Sports Protection Act."
"We believe that Delaware likely already has all necessary laws and regulations in place to implement full-scale sports gaming," the governor concluded. But so does neighboring New Jersey, as well as Pennsylvania, which passed sports betting regulations last fall in anticipation of the PASPA decision.
While Delaware's parlay books might be able to transition into full-fledged operations resembling those found in Nevada quicker, Delaware Lottery Director Vernon Kirk says the added revenue might be short lived.
"It's not a silver bullet," Kirk explained. "We think we would be able to hold our own, but it's all a big guess right now. No one knows."
Kirk said about 40 percent of current parlays are placed by out-of-state gamblers.
Lawmaker Fights for Casinos
State Senator Brian Bushweller (D-Dover) is hoping this legislative session is when the Delaware General Assembly finally backs a measure to provide relief to the state's three struggling racetrack casinos.
Dover Downs Hotel & Casino, one of three racino locations along with Delaware Park and Harrington Raceway, said it lost more than $1 million in 2017.
"Once again the company demonstrated substantial gaming operational profitability, which once again was totally wiped out by an unfair and outdated gaming revenue sharing formula," Dover Downs Gaming & Entertainment CEO Denis McGlynn opined in an earnings statement.
Delaware's casinos currently keep just 42 percent of their gross gaming revenue (GGR) generated by slot machines. They maintain 66.1 percent of their win on table games.
Bushweller has introduced legislation that would reduce the state's share, most specifically on table games where the tax would be cut 14 percent and the table licensing fee would be suspended. Delaware Finance Secretary Rick Geisenberger said the proposed legislation would cost the state $15 million a year based on current GGRs.