Stratosphere to be Renamed The STRAT Hotel, Casino and Skypod in Bid to Revamp Image
Posted on: February 5, 2019, 06:09h.
Last updated on: February 5, 2019, 06:09h.
Las Vegas' Stratosphere Casino, Hotel & Tower is to be rebranded "The STRAT Hotel, Casino and Skypod" by its new owner. Golden Entertainment hopes the name change will make the property sound hipper and change the perception that it's not exactly the hottest spot on Las Vegas Boulevard right now.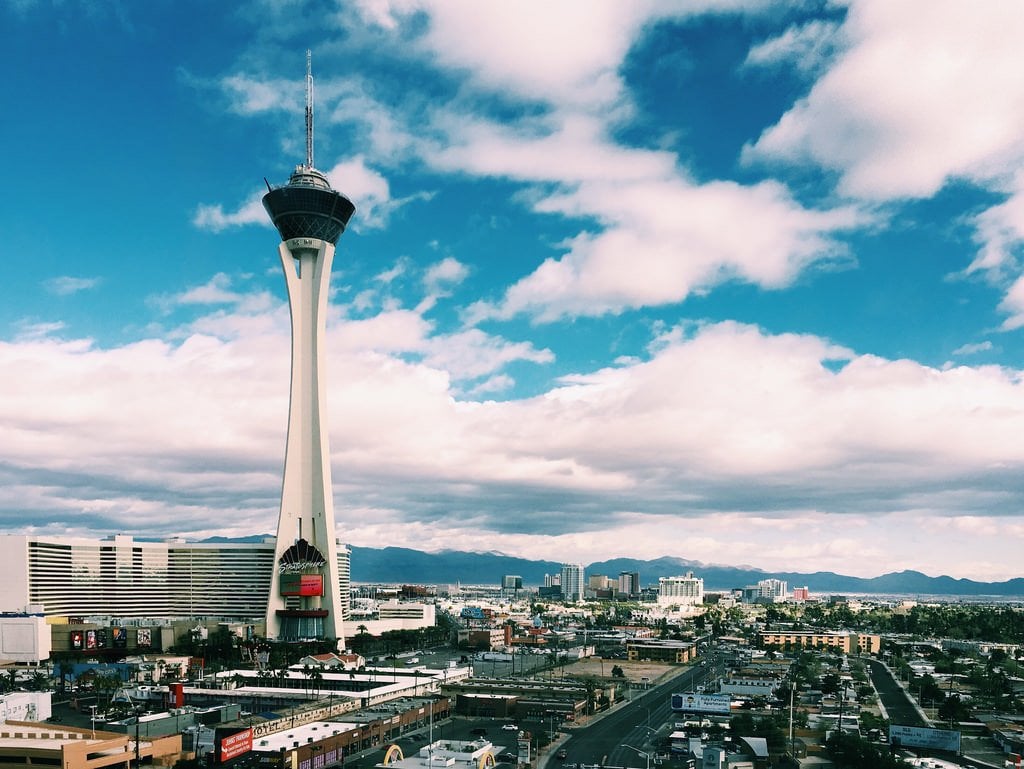 Steve Arcana, executive vice president and COO of Golden Entertainment said as almost much on Friday when he told the Las Vegas Review-Journal that his company's ongoing revamp of the Stratosphere was all about changing its "kind of outdated" feel.
Arcana was announcing Golden Entertainment's new marketing campaign — "STRAT Rising" — which is aimed at increasing awareness of its $140 million effort to rehabilitate the reputation of the north-Las Vegas Boulevard casino-hotel.
Naturally, the campaign kicked off on the biggest advertising day of the year, Super Bowl Sunday, with some local TV spots aimed at capturing the gaze of the estimated 300,000 tourists who had flocked to Las Vegas to watch the game.
Stupak's Vision
The Stratosphere was conceived by the late, legendary Las Vegas casino owner and poker player Bob Stupak, who said he wanted to do for Las Vegas what "the Eiffel Tower did for Paris and the Empire State Building did for New York."
The casino and its 1,012-foot observation tower, complete with revolving restaurant, opened in 1996 and Stupak's Stratosphere Corporation promptly filed for bankruptcy.
While the Strip went from strength to strength through the 1990s and 2000s, the Stratosphere suffered from a lack of investment — and from being just a little bit beyond walking distance to where the real action was taking place.
One Million Visitors
It has become a no-frills hotel for budget vacationers, but it has always attracted big numbers, thanks to Stupak's iconic observation tower. According to Golden, more than a million people visited the Stratosphere last year to check out the views.
The problem is, they didn't hang around for long — preferring to head south down the Strip to eat, drink, and gamble. That's something Golden is determined to change.
"The rebranding is designed to create an experience throughout the entire casino property including rooms, food and beverage, casino floor so that visitation becomes a little more sticky and the property keeps people around a little bit longer," Arcana told LVRJ.
Arcana said the renovation of all public spaces — including the casino floor, restaurants, and entertainment will be unveiled next year, while rooms will continue to be revamped in phases over the next few years.