Steve Wynn Still Hasn't Found a Buyer for Beverly Hills Mansion
Posted on: June 17, 2023, 12:51h.
Last updated on: June 18, 2023, 07:41h.
Steve Wynn continues to struggle to find a buyer for his Beverly Hills mansion.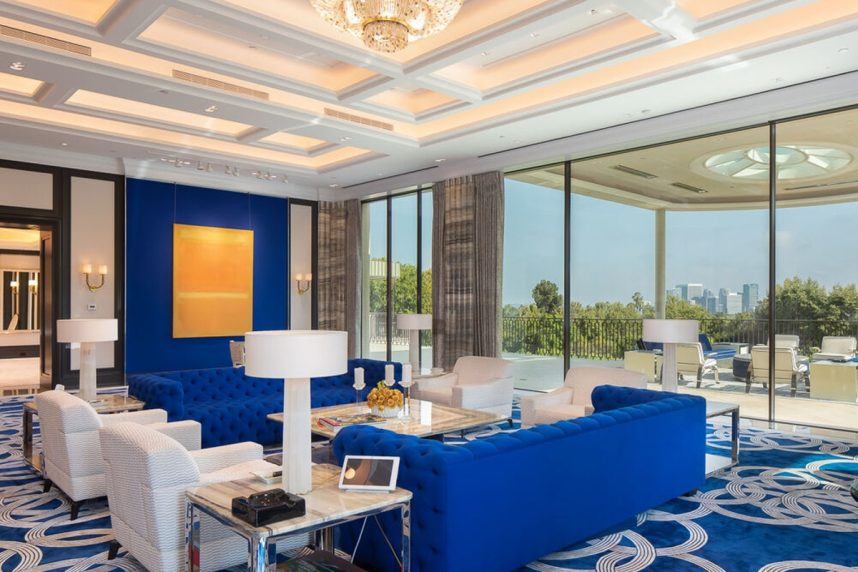 Wynn had no problems finding buyers for his 11.8% stake in his namesake casino empire when the billionaire departed Wynn Resorts amid shameful allegations that he handled himself improperly around female subordinates during his career. After selling his shares for about $2.1 billion in March 2018, Wynn exited the gaming industry and relocated to South Florida.
Wynn has since taken up the hobby of flipping premier beachfront real estate in Palm Beach County. The Las Vegas visionary has also sought to unload his properties in Nevada and California.
Wynn sold his mansion in Summerlin's "Billionaire's Row" west of Las Vegas in April 2022 for $17.5 million. It was a deep discount from the initial $25 million asking price at which Wynn listed the 15,000-square-foot estate in June 2020.
90210 a Buyer's Market
Though Wynn called Southern Nevada home for decades as the billionaire oversaw his Wynn Las Vegas and Encore resorts on the Strip, the casino magnate purchased marquee properties around the country. The costliest residence he ever bought was his Beverly Hills estate located at 1210 Benedict Canyon Drive.
Wynn bought the mansion in August 2015 for almost $48 million. He then spent many millions more renovating the 27,150-square-foot mansion into a Los Angeles villa that oozes the class, luxury, and opulence that his Las Vegas casinos are known for.
But Wynn hasn't been able to find a buyer for the home since he decided to sell it in early 2021. Wynn listed the Beverly Hills compound in April 2021 for $125 million.
The price was lowered to $115 million in October 2021 and down to $100 million in March 2022. Wynn's listing agent announced in January that another $15 million had been slashed, with the asking price down to $85 million.
Cash Offer Likely
With interest rates high, Wynn will presumably need to find a cash buyer for his Los Angeles pad. His Nevada realtor says that's how the billionaire sold his Summerlin mansion last year, as that buyer paid the $17.5 million in cash.
Along with the $85 million asking price, 1210 Benedict Canyon has some of the priciest real estate taxes in the nation. The home's property taxes last year were about $654K on a property assessment of $54.8 million.
Built in 1994, the Wynn Beverly Hills estate sits on 2.7 acres and has 11 bedrooms, 13 full baths and three half baths, an attached guest house, and an outdoor pool.
The listing claims the property also has the "most exquisite taste showcasing rare and decadent materials with sensational views and stunning light quality throughout."
---
An earlier version of this article incorrectly said the property would be subjected to Los Angeles' "mansion tax," which places a 4-5% add-on tax to home sales in excess of $5 million. A Casino.org reader pointed out that the mansion tax only applies to homes in the City of Los Angeles, Santa Monica, and Culver City. Beverly Hills is excluded.