Steve Wynn Emerges at West Hollywood Restaurant Known for Spotting Celebs
Posted on: December 2, 2019, 08:30h.
Last updated on: December 2, 2019, 11:50h.
Disgraced casino tycoon Steve Wynn emerged from hiding last week at Craig's in Los Angeles, a West Hollywood restaurant on Melrose Avenue frequented by A-list celebrities.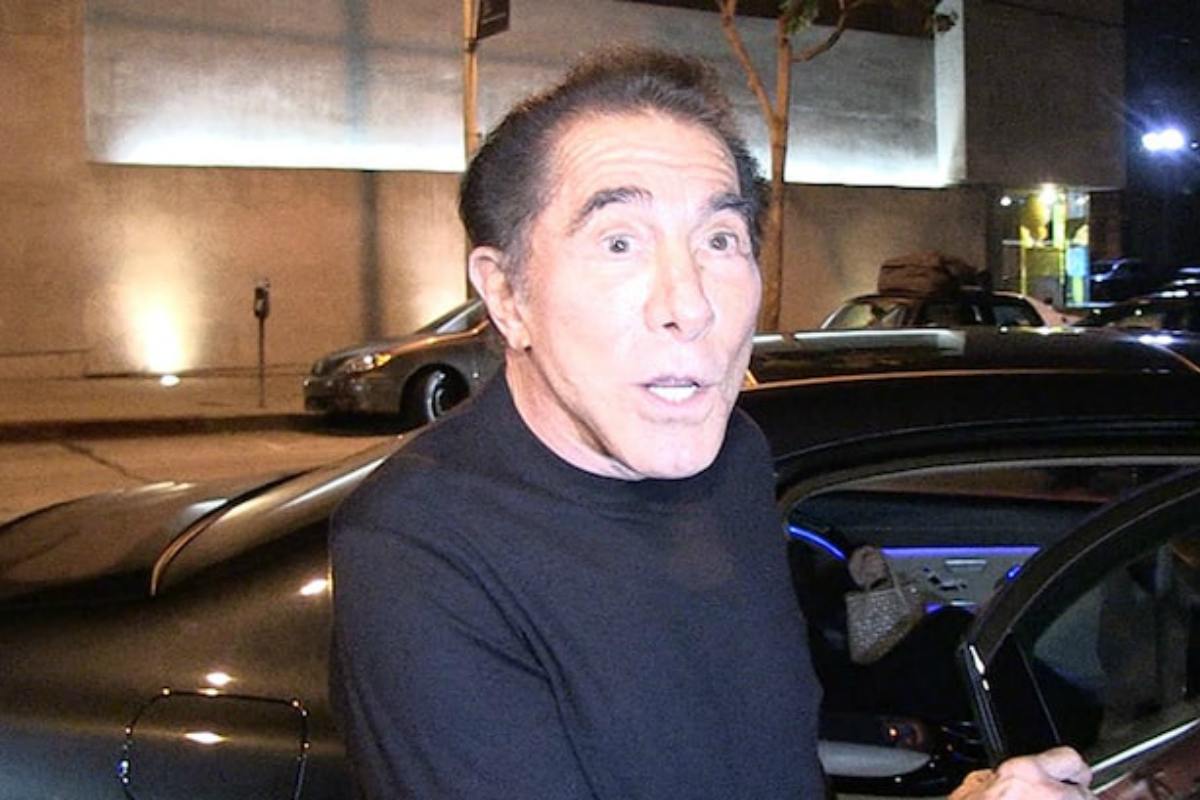 Wynn sightings have been few and far between since January 2018 when The Wall Street Journal exposed years of alleged sexual misconduct committed by the Las Vegas visionary. But no celeb goes to Craig's with the goal of remaining undercover for a quick bite to eat.
The A-list hotspot is often accompanied by a horde of paparazzi outside. It's a favored spot of George Clooney, Robert De Niro, Martin Scorsese, the Kardashian/Jenner gang, Kate Upton, and, apparently, Steve Wynn.
As far as Hollywood fine dining goes, Craig's isn't exactly over the top. The restaurant is known for its chicken parmigiana ($32), and an 8oz. filet mignon is $57 – reasonable by LA standards.
Wynn's bank account is a bit lighter after the casino company he founded and that continues to bear his name agreed last week to settle shareholder lawsuits for $41 million. Wynn Resorts says $20 million of the settlement will come from Steve Wynn himself.
Forbes estimates Wynn's fortune to stand at $3.2 billion. Accompanying Wynn at Craig's was his wife, Andrea Hissom.
Raiders Fanatic
Bringing the Oakland Raiders to Las Vegas had plenty of opponents in Southern Nevada. Some residents weren't in favor of providing owner Mark Davis with $750 million in public funding – generated by a slight increase in the hotel occupancy tax on room stays in Clark County.
But Wynn was one local at the time who championed the push.
I was really excited and spoke in favor of it," Wynn told TMZ outside Craig's. "I think it's a great thing. Can't wait for it to happen."
The billionaire added that he believes "it's the best thing that's happened in that town." Quite an endorsement from the man largely credited with making the Las Vegas Strip a luxury destination.
Wynn was responsible for building the Bellagio, Treasure Island, Mirage, and of course Wynn and Encore.
Sin City Trouble
The paparazzo hounding Wynn outside Craig's asked how Raiders and visiting NFL players might stay out of trouble in Las Vegas. The billionaire said with a chuckle, "That's up to them."
Wynn, of course, allegedly failed at that task during his decades in Southern Nevada. Last week, the Nevada Gaming Control Board (NGCB) fired back at Wynn's attorneys' motion to dismiss a five-count complaint levied by the state gaming regulator that seeks to further punish the billionaire.
Wynn's legal team argues the NGCB has "no jurisdiction" over their client, as he's no longer involved in any capacity in the Nevada gaming industry.
The NGCB responded, "Wynn seems to argue that he can unilaterally cut off this commission's subject matter jurisdiction by leaving Wynn Resorts, but no section of the Gaming Control Act supports his premise. Indeed, an analogous provision is to the contrary – a licensee's surrender of his license is only effective when the commission accepts it."