Station Casinos to Acquire Palms in Las Vegas for $312.5 Million
Posted on: May 11, 2016, 03:00h.
Last updated on: May 11, 2016, 01:17h.
Station Casinos will buy the Palms Hotel and Casino Resort in Las Vegas for $312.5 million, the company announced during an earnings call on Tuesday, May 10.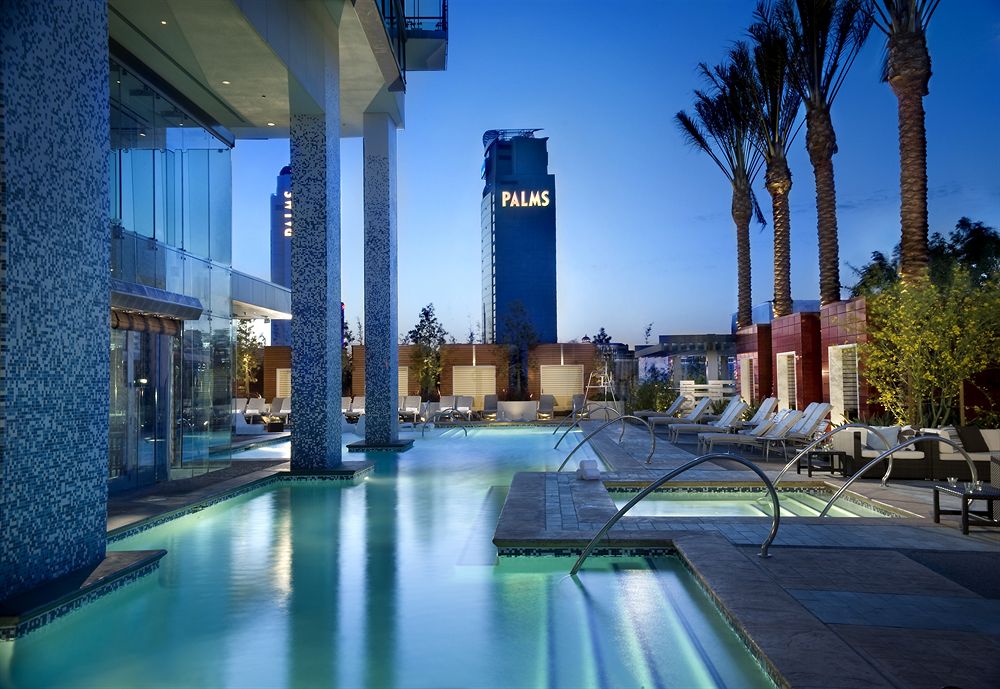 Earlier this month, Station, trading under its new corporate name Red Rock Resorts, raised $531.4 million in an initial public offering (IPO) on the NASDAQ, and has clearly decided to splash the cash in a bid to shore up its dominance of the Las Vegas locals market.
The move follows a sudden spate of empire-building in towards that demographic market by Station's main competitor, Boyd Gaming. This month, Boyd announced a $500 million splurge on three locals-oriented casinos: the Aliante Casino Hotel and Spa, the Cannery Casino Hotel in North Las Vegas, and the Eastside Cannery Casino and Hotel, next to Sam's Town.
Itchy Palms
The locals market is on the up in Vegas, and the Palms is a particularly attractive proposition for Station Casinos, in that it draws a healthy mix of tourists and locals. While it's situated almost a mile off the Strip, its focus on attracting young people through its vibrant restaurants and nightlife, means it remains a popular visitors' destination, too.
Marc Falcone, executive vice president, chief financial officer, and treasurer of Red Rock Resorts, agrees. "With the acquisition of the Palms, we gain a leading gaming asset . . . with key strategic benefits in the . . . locals market and close proximity to the . . . Strip," he said.
"With its appeal to both . . . residents and tourists alike, the Palms is a hybrid gaming property that is uniquely positioned to benefit from the strong economic trends in Southern Nevada and record visitation levels in Las Vegas."
Rich Get Richer with Possible UFC Sale
The Palms, built by the Maloof family, opened in 2001 and expanded in 2005 with the construction of the $600 million "Fantasy Tower." But it was hit with financial difficulties during the recent recession and was taken over by TPG Capital and Leonard Green & Partners, who agreed to hold around $400 million of the property's debt. Following the restructure, the Maloof family retained just two percent of the company.
Station Casinos said it believes the Palms will bring $35 million in cash flow in its first full year of ownership. The transaction is scheduled to close in Q3, subject to regulatory approvals.
Meanwhile, ESPN has reported that the Fertitta brothers, Station Casinos' major shareholders, are looking to sell the Ultimate Fighting Championship (UFC). The brothers are said to be in "advanced talks" with potential suitors over a possible acquisition of the popular mixed martial arts championships, which they bought in 2001 for just $2 million. Their asking price today is believed to be around $3.5 billion to $4 billion.
Most Read