States Assert Right to Regulate US Sports Betting as Leagues Call for Federal Intervention
Posted on: May 27, 2018, 11:00h.
Last updated on: May 28, 2018, 09:54h.
State gambling regulators are fighting back against the major sports leagues' assertion that US sports betting would be better regulated by the federal government than by individual states.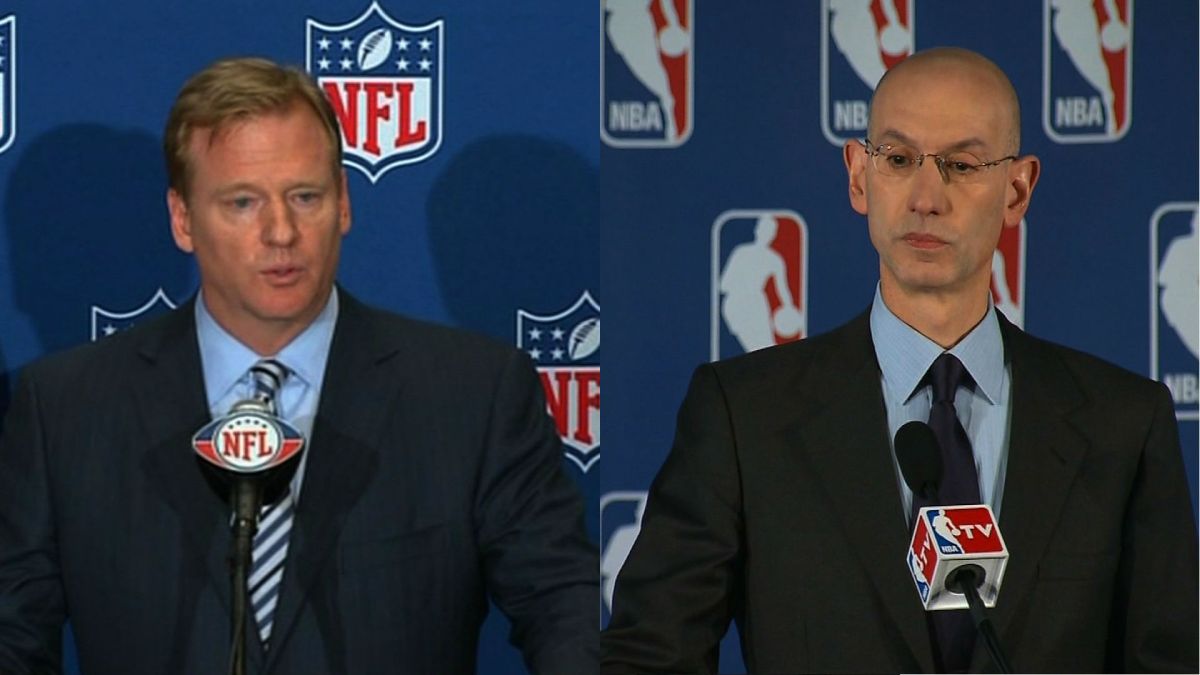 A statement on Tuesday issued on behalf of four state regulators in Nevada, Michigan, Massachusetts and Louisiana by the International Center for Gaming Regulation at the University of Nevada, Las Vegas, concludes that "coordinated action among jurisdictions" — rather than federal regulation — will be the key to protecting sports integrity and battling the black market.
"Sports betting in Nevada has already been regulated with integrity and success, and gaming jurisdictions across the United States, including tribal jurisdictions, have demonstrated their ability to oversee gaming of all sorts while adhering to the highest standards," wrote the four the regulators.
Having lost the battle to ensure the prohibition of sports betting in all but a handful of states when the US Supreme Court rejected PASPA, the leagues are concerned by the direction state-based regulation is taking, as states move quickly to pass legislation.
Leagues Fear Domino Effect
The NBA, MLB, and PGA's demand for an "integrity fee" — a cut of all bets placed on their games — has been rejected as a naked cash grab in states like West Virginia and New Jersey, whose sports betting bills are likely to act as blueprints for those that follow.
Over the past two weeks, the leagues have realized the only way to stop that domino effect is to appeal directly to Congress.
"The next move is to work on a federal level to try to get Congress to adopt a national framework." NBA Commissioner Adam Silver said last week. "That would be our preference."
The NFL, until this week silent on sports betting, apparently favors monetizing sports books by forcing them to use official league data under license.
NFL Breaks Its Silence
On the eve of the NFL's spring meeting in Atlanta on Monday, Commissioner Roger Goodell laid out four "core principles" of regulated sports betting, with emphasis on "protect[ing] our content and intellectual property from those who attempt to steal or misuse it" and providing "fans access to official, reliable league data."
Goodell called on Congress to "enact uniform standards" for states that opt to regulate. It doesn't take a genius to work out the subtext: why lobby for your interests in dozens of states when you can save a lot of money by just lobbying Congress?
US Senator Orrin Hatch (R-Utah) is known to have had talks with the NFL and is planning to introduce federal sports betting legislation, which, when it surfaces, is likely to include the league's "core principles."
New Jersey's argument with PASPA was that it represented an infringement by federal government on states' rights against the Tenth Amendment, and this is how states looking to legalize sports betting are interpreting SCOTUS' decision to strike it down.
The message is federal — and sports-league — intervention is not welcome.
"As we expect the dialogue to continue with substantial actions to be undertaken rapidly, it is important to assert and confirm our support for a rational, state-based and tribal government approach to an expansion of legal, regulated sports wagering in the United States," wrote the regulators.