Illinois Governor Pritzker Quashes DraftKings, FanDuel TV Campaign Attacking Rush Street Gaming
Posted on: May 24, 2019, 10:22h.
Last updated on: May 24, 2019, 10:22h.
An Illinois TV spot bankrolled by DraftKings and FanDuel that attacked casino owner Neil Bluhm has been axed just a day after its launch, apparently at the behest of the state's governor J.B. Pritzker.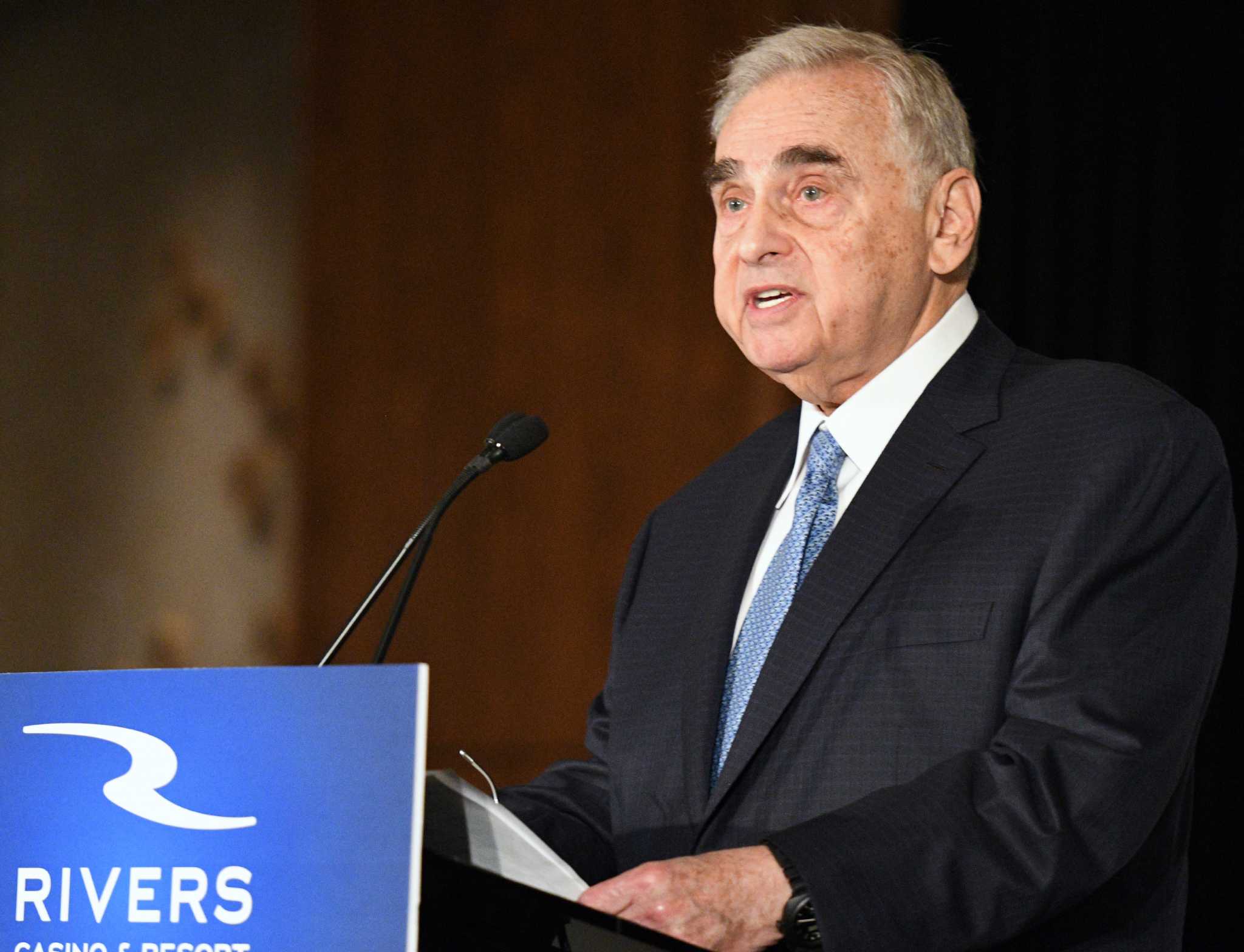 It seems Pritzker doesn't want Illinois' conversation about sports betting to descend into a pitched battle between rival stakeholders.
Bluhm's Rush Street Gaming owns the Rivers Casino in Des Plaines. The company has backed legislation that would freeze DraftKings and FanDuel out of a future market for three years — to penalize them for offering their daily fantasy sports products to Illinois residents when it was arguably illegal to do so.
In 2015, Illinois Attorney General Lisa Madigan issued an advisory opinion that said DFS constituted illegal gambling under state law.
What the Ad Says
Neither Bluhm, Rush Street, nor Rivers were mentioned by name in the 30-second TV spot, but the target is clear — Bluhm was being accused of using "political muscle to box out the competition so [he] can profit."
"Illinois is in debt, but there's hope of a significant amount of tax revenue with online sports betting," says the ad's narrator. "In order to benefit from this, we must allow those who are experienced in the digital gaming arena to compete in our state. But there is a casino owned by a billionaire that wants to keep them out, which will compromise tax revenue for Illinois."
The ad, which aired Thursday night in Chicago, was planned as the first phase of a $1 million media blitz, launched by Betonillinois.org, a joint campaign by DraftKings and FanDuel to "bring mobile sports betting to Illinois."
But the governor — who supports legalizing sports betting — reportedly balked at its content.  A spokesman for Betonillinois.org, Marc LaVorgna, told The Chicago Tribune Friday that the ad had been suspended "at the governor's request" and that Betonillinois would continue to "engage in productive discussions to deliver smart sports betting legislation before the (legislative) session ends."
Sports Betting War
Pritzker hopes to raise some $200 million in revenue from licenses and fees related to Illinois sports betting for this year's budget, but with the spring session drawing to a close — and the stakeholders bickering — it's looking like a long shot.
Earlier this month, Bluhm's lawyer Paul Gaynor outlined his client's position to WTTW News.
"My client has paid $125 million at an auction for a casino license. My client has paid $1.6 billion of revenue — legal tax revenue — to the state. Meantime, the illegal operators who have been operating daily fantasy sports in violation of our criminal laws, they have not been paying a dime," said Gaynor.
"We're dubious that the state will get the kind of revenue they are projecting if the entities that have been operating illegally for all these years will get the benefit of their ill-gotten gains," he added.
The Illinois legislative session closes at the end of May. State Rep. Mike Zalewski (R-23rd) is sponsoring the state's sports betting legislation, but at the time of writing the issue of whether it will include a so-called bad actor clause — which would temporarily exclude DraftKings and FanDuel — has not been resolved.