Stars Group Eyes Pennsylvania after Strong Third Quarter
Posted on: November 10, 2017, 01:00h.
Last updated on: November 10, 2017, 01:21h.
The Stars Group reported large year-over-year increases in both revenues and earnings in the third quarter, allowing the company to reconfirm its previous financial estimates for the 2017 fiscal year.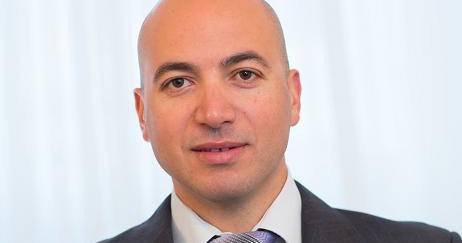 The results sent the company's stock rising on Thursday, as traders responded to the news by pushing the price up 2.1 percent by the end of the day.
Across the board, the Stars Group saw significant improvement over the third quarter compared to the previous years. PokerStars is the company's highest-profile subsidiary, and revenues from its traditional poker operations were up 12.5 percent year-over-year.
Even more impressive was the growth of their casino and sportsbook operations, where revenues were up more than 48 percent.
Not Just for Poker Anymore
Overall, total revenue for the quarter rose to $329.44 million, a 21.7 percent increase over the previous year. That allowed the company to post adjusted net earnings of nearly $120 million, up more than 40 percent from Q3 2016.
"Not only did we see improvement in our poker business, but our casino continues to grow with a significant active player base, and our online sportsbook continues to see meaningful growth in turnover," said Stars Group CEO Rafi Ashkenazi. "We are now one of the world's largest online casino and online live dealer casinos among our public competitors based on active players."
Poker still makes up the bulk of the Stars player base, which comes as little surprise given the firm's roots. Of Stars' 2.1 million active players during the quarter, 2 million of them played poker. About 553,000 took advantage of its casino offerings, while 273,000 used the sportsbook.
While the news was definitely encouraging both to the company and its investors, Ashkenazi indicated that the Stars Group had no plans to slow down anytime soon.
"To build upon these achievements, we plan to focus on reinvesting in our core products and increasing our investment in marketing for the remainder of 2017 and into 2018 while continuing to explore further growth opportunities," he said.
Stars Sees Opportunity in Pennsylvania
One of those growth opportunities may well come from the state of Pennsylvania. The state recently passed legislation that legalized online gambling, making it the largest state in the USA to regulate the iGaming industry, and only the fourth to do so overall.
This will make Pennsylvania an attractive market for gaming firms to target, and it seems likely that Stars will attempt to set up shop there.
"With a population almost twice the size of New Jersey, Pennsylvania is poised to become a significant marketplace for iGaming and a potential boost to our U.S. poker business [because] Pennsylvania is expected to share liquidity with New Jersey and other U.S. states," said Stars Group CFO Brian Kyle on a call with investors.
One of the major hopes of many who support legalized online gambling is that having a major state like Pennsylvania regulating the industry may encourage other states to jump on board, something Kyle indicated his firm feels is likely to happen.
"We are optimistic that Pennsylvania will be a catalyst for other U.S. states to continue the momentum of iGaming regulation," he said.