Sports Bettor Billy Walters Gets Five Years for Securities Fraud
Posted on: July 27, 2017, 05:00h.
Last updated on: July 27, 2017, 05:56h.
Celebrated sports bettor Billy Walters was sentenced to five years in prison by a federal judge in Manhattan on Thursday, having been found guilty in April of insider trading.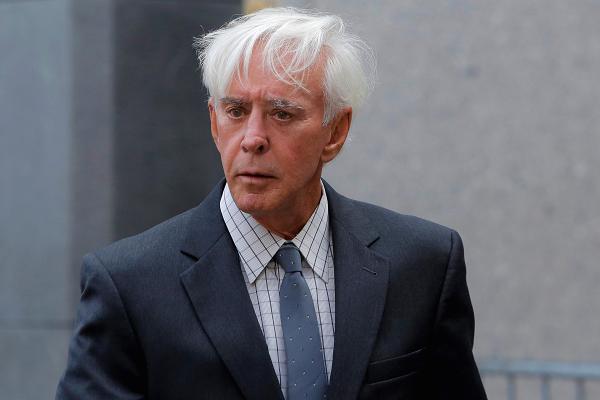 The 71-year-old was judged to have profited from privileged information supplied by the former chairman of Dean Foods, Tom Davis, who testified against his former friend of 20 years as part of a plea deal.
While it has been suggested that Walters made $43 million from illegal stock trades on Dean Foods, US District Judge P Kevin Castel, in sentencing, noted merely that his profits "exceeded $25 million."
"Billy Walters is a cheater and a criminal, and not a very clever one," said Castel. "The crime was amateurishly simple."
These words must have stung for a man whom Castel claimed to be "fixated on appearing to himself and others to be a winner."
Biggest Bet of His Life
But for most of his life Walters was very much a winner. As well as being one of the most successful sports bettors in the US, the multi-millionaire owns a chain of golf courses and car dealerships and is something of a Vegas celebrity.
Immediately following his conviction, Walters told the press that he had lost "the biggest bet of my life," but made no comment or plea for leniency at his sentencing. He merely thanked the judge for reading the character testimonies submitted on his behalf and hugged his wife before he was led away.
"There was never a charity in town that we ever turned down," Walters' wife, Susan, wrote in a letter to the judge. "There were always hard luck stories from people in Vegas and Bill could never say no."
Splashy and Showy Displays
The judge dismissed much of Walters philanthropy as "splashy and showy displays" although he acknowledged that there were less conspicuous acts of generosity that "said something about the man's character."
The prosecution had asked for ten years, the maximum under legal guidelines, while Walters attorney had suggested a year and a day, but Castel went straight down the middle. He also fined him $10 million. He is expected to appeal.
"Making millions in the stock market with a deck stacked in your favor leads to time in a federal penitentiary" said Acting Manhattan US Attorney Joon Kim in an official statement. "For the integrity of our securities markets, that is the blunt lesson our insider trading prosecutions must teach."