US Sports Betting Industry Celebrates Five-Year Anniversary of SCOTUS Decision
Posted on: May 14, 2023, 12:38h.
Last updated on: May 13, 2023, 06:40h.
Five years ago today, the US gaming industry was forever changed when the Supreme Court of the United States ruled in a 7-2 decision that the federal law that had limited single-game sports betting to Nevada was unconstitutional.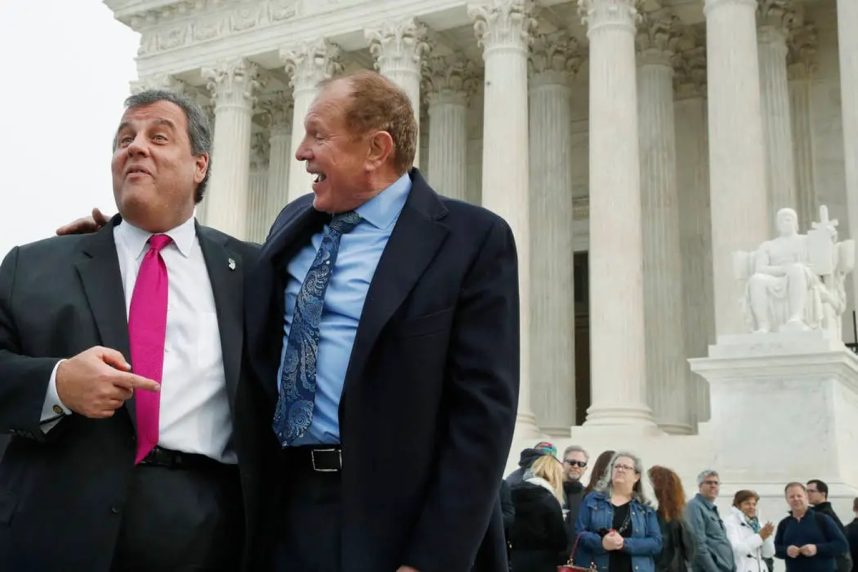 Today, 33 states and DC have legal, operational sports betting. Four additional states have passed legislation to allow such gambling, but operations have not yet commenced.
It was on May 14, 2018, that the Supreme Court said the Professional and Amateur Sports Protection Act (PASPA) of 1992 which was signed into law by President George H.W. Bush that October violated anti-commandeering doctrine of the Constitution. Specifically, the justices in the majority said the 10th Amendment reserves all powers not exclusively given to the federal government to the states.
Congress can regulate sports gambling directly, but if it elects not to do so, each state is free to act on its own," wrote Associate Justice Samuel Alito in the majority opinion. "Our job is to interpret the law Congress has enacted and decide whether it is consistent with the Constitution. PASPA is not."
PASPA banned all forms of sports betting, with immunities provided for states that already had some form of sports betting on their books.
Along with Nevada, Delaware, Montana, and Washington had legal sports gambling in 1992, but only Nevada allowed single-game sports betting. The three other states permitted parlay sports betting — the act of combining multiple sporting events into a single bet.
Legal Review
The PASPA appeal was pushed by New Jersey where state voters in 2011 passed a ballot referendum legalizing sports betting on the state level despite the federal ban that superseded it. New Jersey lawmakers and the state's top attorneys appealed PASPA through federal courts that concluded with the longshot, Hail Mary appeal to the Supreme Court.
The Supreme Court fields nearly 10,000 petitions each year but typically accepts only about 100 cases. In 2018, PASPA was one of the few reviews SCOTUS agreed to consider.
Justice Anthony Kennedy — who retired in July 2018 just two months after supporting the PASPA repeal — said the federal sports betting prohibition commanded states like New Jersey to "obey a law that the state doesn't want but the federal government compels the state to have."
The crux of the SCOTUS majority conclusion boiled down to the powers of federal and state governments. Now-retired Justice Stephen Breyer said it's the federal government's role to make policy determinations, and it has the right to forbid certain state laws that are inconsistent with its own. But, what the federal government cannot do, Breyer concluded, "is to tell states how to legislate."
Since the US government allowed at least one state to permit sports betting, it, therefore, cannot tell others they cannot legalize the same activity, the majority concluded.
Business Boom
Five years since sports betting became a state's right, the more than 30 legal jurisdictions have taken tens of billions of dollars in legal wagers.
Since 2018, more than $220 billion has been wagered through legal, regulated channels in the US. Oddsmakers have kept about $17.4 billion of the action, which has generated about $3 billion in state taxes.