South Carolina Group Led By Former State Treasurer and Lawmaker Forms to Consider Legalizing Casinos
Posted on: July 24, 2019, 11:13h.
Last updated on: July 24, 2019, 11:13h.
A group in South Carolina has formed to consider the benefits and risks of legalizing casinos in the Palmetto State, but the topic remains highly divisive among residents.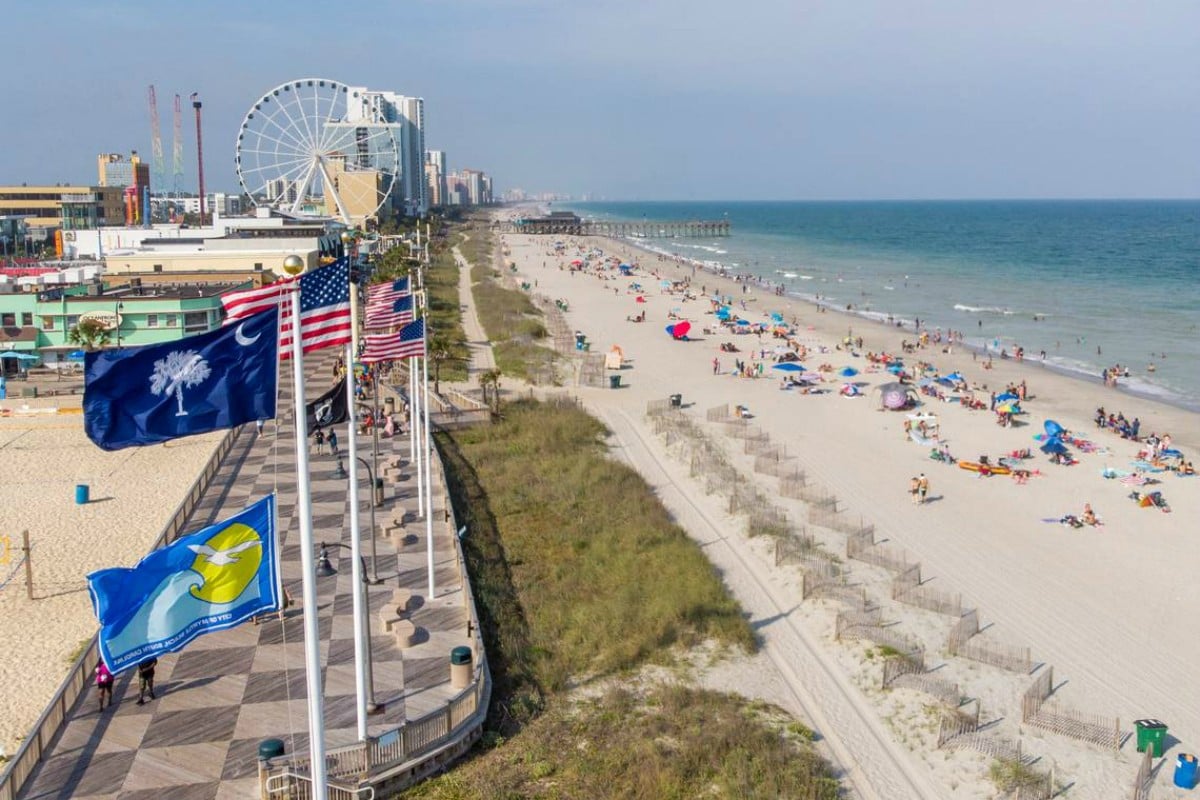 The Palmetto Forum for Gaming Studies (PFGS) is chaired by Dr. Jim Rex – the 16th State Superintendent of Education for South Carolina – and Converse Chellis, a former state treasurer and member of the South Carolina General Assembly.
As a former state representative, I understand how the legislative process works, and as state treasurer I have seen the need for additional revenue streams," Chellis said earlier this year. "I'm not in favor of increasing the tax burden on our citizens. It's time to be more creative."
The two say they're taking a nonpartisan approach in reviewing the merits of pushing casino legislation. The PFGS mission statement explains that it's "committed to examining, in an objective way, any advantages or disadvantages of having gaming in South Carolina."
SC Tourism
South Carolina is one of just nine states that doesn't have a commercial or tribal casino. The state's biggest industry, however, is that of tourism.
Visitors spend more than $20 billion annually vacationing in the Palmetto State. Gas prices greatly impact the industry, as most tourists arrive via automobile.
The Myrtle Beach and its 60-mile stretch known as The Grand Strand is a popular year-round destination that's littered with hotels and resorts, golf courses, entertainment attractions, and convention spaces.
South Carolina has long been a deeply conservative state – one that hasn't voted for a Democratic presidential candidate since 1976 with Jimmy Carter. The governor, state senate and house, and US congressional delegation are all controlled by Republicans.
"We have spent years and millions of dollars marketing our community, our beaches, as family-friendly, safe beaches," North Myrtle Beach Mayor Marilyn Hatley said at the meeting. "Casinos would change the marketing completely. I don't know if the city of North Myrtle Beach is ready to go that way."
Growing Support
Others in South Carolina say it's time for the state to benefit from gaming. Currently, Palmetto residents wishing to test their luck need to either hop aboard the Little River-docked Big M Casino boat that shuttles gamblers out to international waters, or travel to North Carolina's tribal casinos.
Rex and Chellis believe earmarking the subsequent tax revenue from casinos for infrastructure would increase public support.
Like everybody else in the state, I've also been hitting potholes for the last 15 years and I've seen our infrastructure and road needs not be addressed," Rex said. "Most politicians don't want to talk about raising taxes. So either we live with those inadequacies or we start getting creative about other ways to find other revenue streams."
A 2017 Winthrop Poll found that nearly seven in 10 South Carolinians (68 percent) like the idea of legalizing casinos to repair state roads. Casino proponent Rep. Todd Rutherford (D-Richland) called the findings "earth shattering."
Similar Guides On This Topic