Sol Kerzner: South Africa's 'Sun City' Casino Supremo Dead at 84
Posted on: March 23, 2020, 03:36h.
Last updated on: March 23, 2020, 04:46h.
Sol Kerzner, the South African gambling and hospitality mogul whose Sun City complex was arguably the blueprint for the modern themed integrated casino resort, has died aged 84.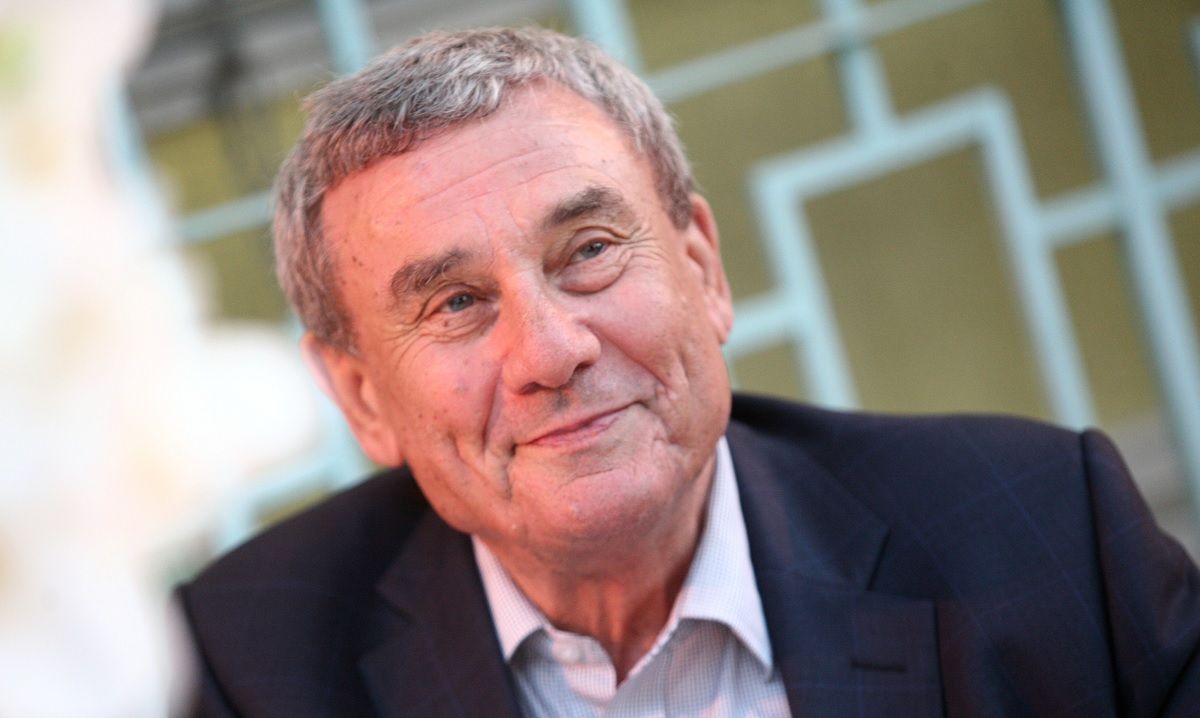 Kerzner's name is less well-known in the US, although he built the Mohegan Sun casino in Connecticut in the mid-1990s in partnership with the Mohegan Sun tribe, and held a 50 percent stake in the venture until 2000.
He also once owned Resorts Casino Hotel in Atlantic City, which he bought in 1998 from Merv Griffin, selling it on three years later.
In the Bahamas, he acquired the Paradise Island Resort and developed it into Atlantis, building one of the world's largest man-made marine habitats and the Caribbean's biggest casino.
But it's for the wildly ambitious — and controversial — Sun City in his native South Africa that Kerzner will be remembered.
'Freedom and Fun'
In 1981, eight years before Steve Wynn opened the Mirage, which set a new standard for resorts in Las Vegas, there was Kerzer's Sun City. The resort promised "freedom and fun," and came complete with artificial volcanoes, man-made lakes, fire-breathing animatronic statues, and even the odd simulated earthquake.
There were four hotels, two golf courses, and a huge concert hall that hosted Frank Sinatra on the resort's opening night.
Uniquely for apartheid-era South Africa, Sun City also had a casino, porn-movie theaters, and adult revue shows.
Vilified for Apartheid
Sun City was built in Bophuthatswana, a nominally independent "homeland" where the apartheid regime dumped millions of Tswana-speaking black South Africans to segregate them from whites.
Its "independence" — which was recognized by no other country but South Africa — allowed Sun City to offer the kind of risqué entertainment that was illegal elsewhere in the country. It also got Kerzer some serious tax breaks.
Kerzer claimed he operated Sun City on a "non-racial basis," as a place where black and white South Africans could mingle freely.
Nevertheless, Sun City became synonymous with apartheid, and the steady stream of A-list acts Kerzner booked to play in the concert theater in the 1980s were vilified, as global sentiment hardened against the regime and calls for sanctions intensified.
The rock band Queen was put on the United Nations list of blacklisted artists for playing there in 1984.
In 1985, Steven Van Zandt of Bruce Springsteen's E Street Band wrote I Ain't Gonna Play Sun City.  Performed by Artists United Against Apartheid — which included everyone from Run-DMC to Bob Dylan — the song became an anthem for the Free Nelson Mandela campaign.
The Sun King
Sol "The Sun King" Kerzner was born into a working-class Jewish family in Johannesburg in 1935. As a youth, he played with the Johannesburg Symphony Orchestra, and boxed, later becoming varsity welterweight champion at the University of the Witwatersrand, from which he graduated with a degree in Accountancy.
While still in his early 20s, he bought the Astra, a small inn in the city of Durban, which became successful. From there, he began expanding his fledgling hospitality empire, which would one day span the globe.
Kerzner was known as a demanding character – "a foul-mouthed bully to some, a plain speaker to others," according to The Times.
He was accused of bribery in his home country, and — as a man who claimed he did not discriminate by color or race — was denounced for using apartheid to further his own business interests. But after the collapse of the regime, he became close friends with Nelson Mandela.
A hard-drinking, cigar-chomping womanizer, Kerzner gave up smoking and drinking after a stint in rehab in his 70s. He died after a long battle with lung cancer.