Washington State Snoqualmie Casino Employee Highway Deaths Spur $1 Million Donation for Road Upgrades
Posted on: October 31, 2018, 01:29h.
Last updated on: October 31, 2018, 01:29h.
Snoqualimie Casino — located north of Seattle in Washington State — is offering $1 million in funding to help kick-start safety upgrades on a nearby highway where several employees tragically lost their lives.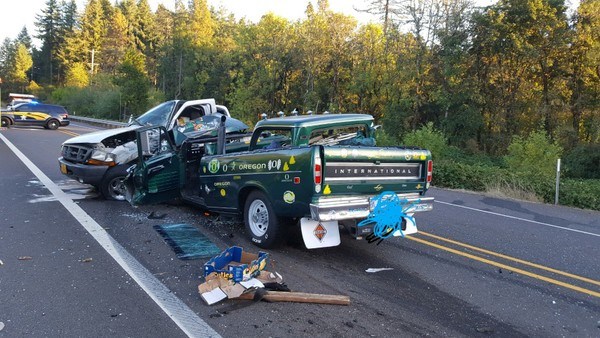 The decision to take action came after two casino employees were killed in a crash while traveling to work along the Tiger Mountain Summit on Highway 18. The victims of the October 12 head-on crash have been identified as Maria Wong and her daughter, Jasmine Lao.
Wong was a slot attendant with a decade of experience, while her daughter became a casino security guard in 2016. Both had been previously recognized as Snoqualimie employees of the month. A police investigation revealed that a truck driver crossed the center line and struck their car head on.
"They were the sweetest but also the most hard-working people," casino CEO Brian Decorah — who is now taking steps to end the carnage on that particular stretch of road — told The Seattle Times.
Sense of Urgency
The casino wants to see its million bucks go towards significant safety enhancements, but there's a catch: it must be put to use immediately.
In a letter to the Washington State Department of Transportation (WSDOT), Decorah wrote that if the state wants to take the casino up on its offer, it needs to do so within 90 days.
We have 450 team members that travel this stretch of road, every day," the CEO told Seattle's KOMO TV News. "Each day without action is another day that we wait to hear news of another tragedy. We don't want to wait."
The state was already planning to launch a study on how to best upgrade the highway, but the $1 million in necessary government funding won't be made available until next July.
That's far too late for the casino, which also lost an employee to a crash last December, in addition to another in 2014.
No Easy Answers
It's more than just a publicity push for Snoqualmie, which had a bout of negative press when it made the decision to pocket a bad beat jackpot after closing its poker room earlier this year. Management hopes to see an end to the carnage.
Over the last 10 months, there's been a fatality on the highway once every 43 days on average, but finding the funding is merely the first step in solving a complicated problem.
"There are no simple — or low-cost — solutions to improving," WSDOT wrote in a blog post. "At first glance, installing a center barrier seems like a straightforward and inexpensive solution. But there's actually much more to it."
The highway would need to be widened to make room for a barrier. However, there are a litany of issues with that, including several unstable land banks and the fact that much of the area would have to be completely excavated first, leaving the highway unpassable for the duration.
WSDOT says it's working with casino officials to see how their cash offer could best be put to use.