Skill-Gaming VGMs to Hit Atlantic City Casinos Within Weeks
Posted on: September 29, 2016, 09:17h.
Last updated on: September 29, 2016, 09:17h.
Atlantic City is poised to welcome skill-based gaming onto the casino floor. New York-based GameCo announced it expects to debut its new video gambling machines (VGMs), which are hybrids of slots and popular video games.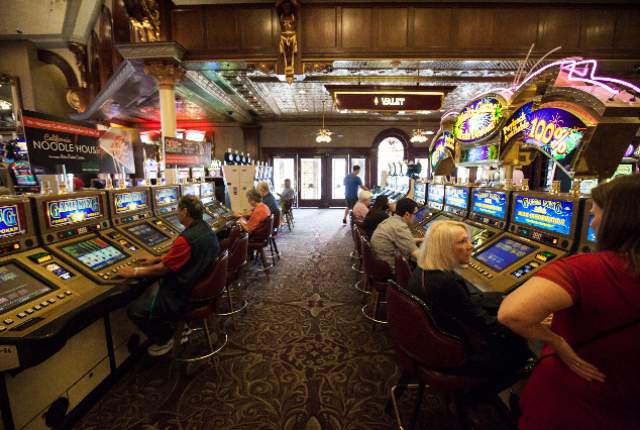 The initial release will take place at three of Caesars' Atlantic City properties in October, possibly within the next two weeks, if the regulator can sign them off in time.
Caesars Atlantic City, Harrah's Resort and Bally's will each receive a number of the gaming stations, which each comprise three VGM gaming positions, to be placed at "high-traffic, prominent locations," as the operator tests the public appetite for this entirely new form of casino gaming.
It's all part of a plan to attract millennials to the casino floor, an age group that appears to have little patience for strategically one-dimensional slot machines. And while slots are essentially solitary experiences, VGMs are built to encourage interaction from groups of players.
According to the Association of Gaming Equipment Manufacturers, the amount wagered on slots machines has fallen from a 2007 high of $355 billion to $291 billion in 2014.
Early Adopter
The new VGT's aim to balance the kinds of games young people like to play, such as first-person action, racing, fighting and puzzle games, within a similar financial model to traditional slot machines.
The difference is that the machines will offer variable payouts. While previously everyone had to have an equal chance for an equal payout, by law, VGM's can offer bigger wins for skilled players.
Caesars certainly seems to be the early adopter of this new paradigm. Several weeks ago, rival skill-games developer Gamblit announced that six of its gaming stations, each with room for four players, would debut at Caesars' Harrah's casino in Southern California sometime next month. They would then be rolled out at Caesars' Nevada properties shortly afterwards.
Race to the Casino Floor
Last year, both Nevada and Atlantic City altered their gaming laws to permit the introduction of the new hybrid games and variable payouts. And so it's a matter of whether the East Coast or West Coast gets there first; a race to the casino floor for what may or may not turn out to be a transformational moment in the history of casino gaming.
"There's a great focus on being first," GameCo CEO and co-founder Blaine Graboyes told the AP. "Certainly we'd like to be first for ourselves, our investors and our customers. But we're interested in this being a long-term proposition."