SJM Holdings CEO Ambrose So Seeks Clarity on Future of Macau Casino Licenses
Posted on: February 19, 2018, 05:00h.
Last updated on: February 20, 2018, 06:59h.
As the date for the renewal of gaming concessions in Macau grows nearer, at least one of the leaders of a major player in the city's casino sector is itching for more information on what the territory will expect from companies who want to continue operating casinos.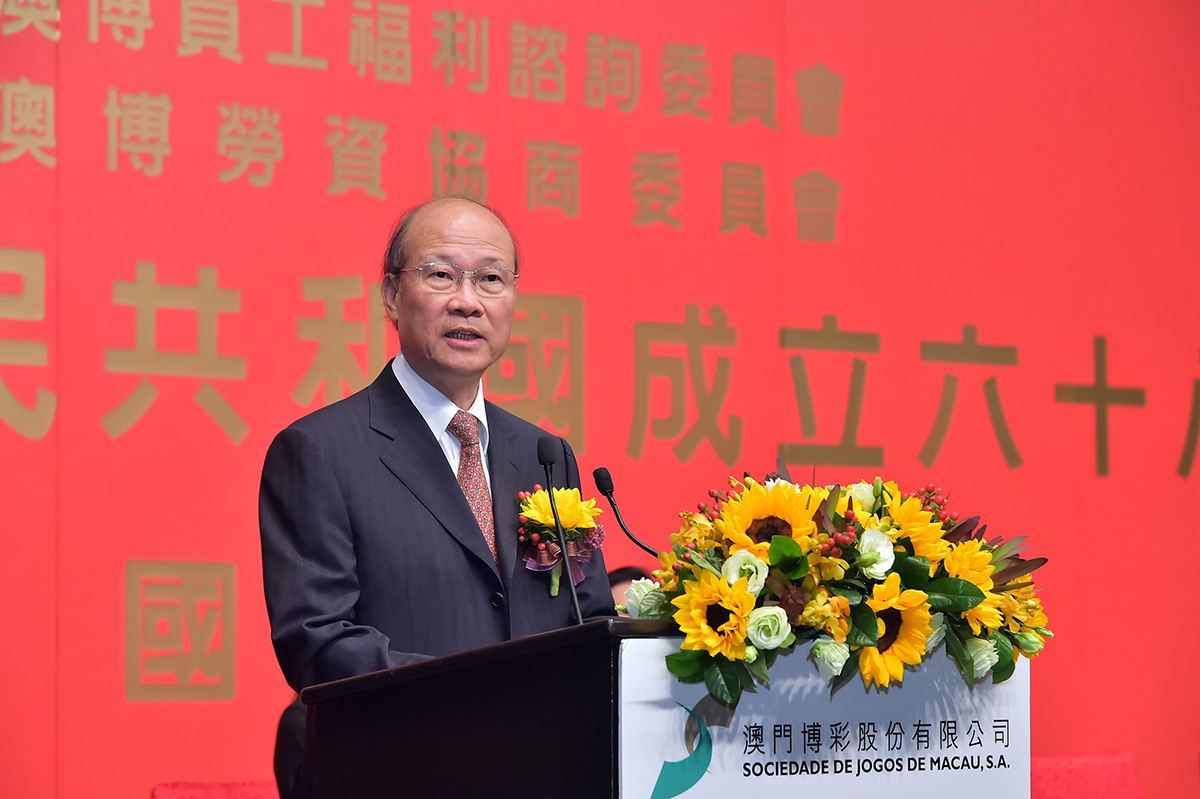 As reported in GGRASia, the licenses held by the six operators who are active in Macau are set to expire in 2020 and 2022. One of the firms that will see its concession up in 2020 is SJM Holdings. Last week, SJM CEO Ambrose So Shu Fai said that he – and probably everyone else with a stake in Macau – would like to know what officials expect from operators going forward.
"This is everybody's wish: that the government would put forward certain criteria in terms of renewal of the contracts," So told GGRAsia during a Chinese New Year gala hosted by his company.
Operators Require New Concessions
Technically, there is no renewal available for casinos in the territory. An extension of up to five years past the expiration date is possible, but once the concession expires, the only way to continue operating a casino is by having a new contract extended by the government.
So pointed out that counting on only a five-year extension would be impractical for SJM or its competitors, meaning that the tender process for new concessions was critical. Still, he expressed optimism that those operators already in the city would be allowed to stay, with his company being particularly well positioned.
Speaking with GGRAsia he said: "I think everybody will get an extension, at least that is what the perception of the market is," So said. "As we are the only one with roots in Macau, I think we have a very high chance."
Could More Operators Come to Macau?
One of the major issues that is unresolved is whether one or more additional licenses may be awarded while the existing operators are given their new concessions. The Macau government has already commissioned at least two studies on issues that include possible expansion of the gaming sector. A key question is whether the market could support another major player.
So far, all indications are that Macau won't announce their plans for the application process for as long as possible. Back in November, Lionel Leong Vai Tac, the Macau Secretary for Economy and Finance, told GGRAsia that the government would only announce their new rules at "the appropriate time." Part of the reason for that discretion was fear of tipping their hand too early, potentially giving information that could be used by other regional jurisdictions in Asia to better compete against Macau going forward.
A few issues have already been raised by officials, however, and seem likely to be a part of the new licensing regime. Macau plans to have more oversight of casinos and particularly of junket operators in the years ahead.
In addition, regulators in the territory were considering whether the allegations against Steve Wynn could impact Wynn Resorts' suitability to hold a license there, though those questions have subsided following Wynn's resignation from the company.