Sheriff Gaming CEO Faces Four Years in Dutch Prison
Posted on: October 16, 2018, 10:00h.
Last updated on: October 16, 2018, 06:42h.
The trial of Sheriff Gaming CEO Stijn Flapper got underway in a District Court in Den Bosch, Netherlands on Thursday, with the Public Prosecution Services demanding tough prison sentences for the former online gaming executive and his co-accused, brothers Maurice and Michel Gregoire.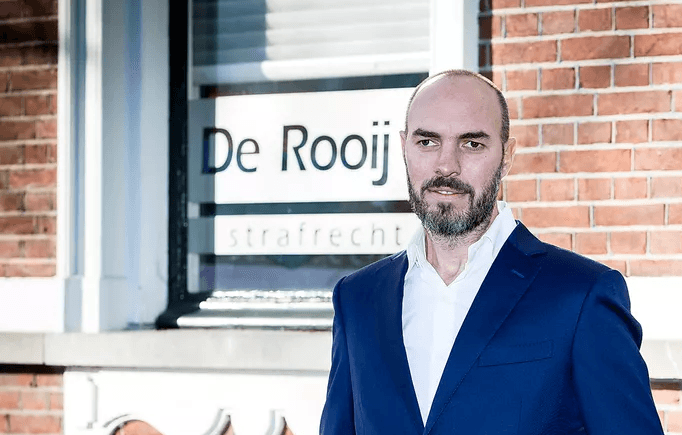 The trio were owners of online slots developer Sheriff Gaming and parent company the Bubble Group until they were arrested by Dutch police in 2013 and charged with money laundering, forgery, bankruptcy fraud, tax fraud and membership of a criminal organization.
Prosecutors accuse the three men of operating seven Dutch-facing illegal online gaming websites through "sham structures" and "dummy companies" based in Cyprus, the Channel Islands, and Costa Rica.
The High Life
According to court filings, the suspects collected €66 million ($76 million) in illegal income from the businesses and before their arrests drove Bentleys and Hummers and employed butlers. Police raided more than eighty business premises and residences and have frozen over 100 bank accounts in the course of their investigation.
Prosecutors on Thursday demanded four years for Flapper and 36 and 30 months for Maurice and Michel Gregoire, respectively.
Fifteen other defendants — including the group's lawyer and accountant — are facing a variety of charges for their alleged roles in the operation.
Flapper has consistently denied any wrongdoing, arguing that at the time Dutch authorities had taken a liberal attitude to unlicensed gambling, an argument repeated by the defense last week.
Flapper Sues Government
The Netherlands has been trying to legalize and regulate online gambling for years, but legislation has stalled in parliament, meaning Sheriff Gaming was not afforded the opportunity to apply for a Dutch gaming license because no such license existed.
The suspects said they had anticipated the legalization of their operations, something that failed to materialize.
In January 2017, Flapper sued the Dutch government for €75 million ($87 million), claiming he was being illegally prosecuted and that the country's gaming regulator continues to tolerate dozens of online casinos.
He also denounced a "malicious and false press release" released by prosecutors at the time of his arrest, alleging the Sheriff executives had engaged in drug trafficking, a claim which was baseless, according to Flapper.
On Thursday, prosecutors denied there had been a previous tolerance of online gaming and called it "regrettable" that Flapper in particular had used his business talent and entrepreneurial spirit for illegal activities.
Authorities have initiated confiscation proceedings against the trio's assets, as well those of Flapper's wife and mother, in order to pay a €13.6 million bill for back taxes.
The trial is expected to last three weeks.