Sheldon Adelson Still Richest Man in Gaming, Per Forbes Billionaires List
Posted on: March 7, 2018, 07:00h.
Last updated on: March 7, 2018, 11:03h.
There's change at the top of Forbes Billionaires List this year, with Amazon's Jeff Bezos for the first time supplanting Microsoft founder Bill Gates as the richest man in the world.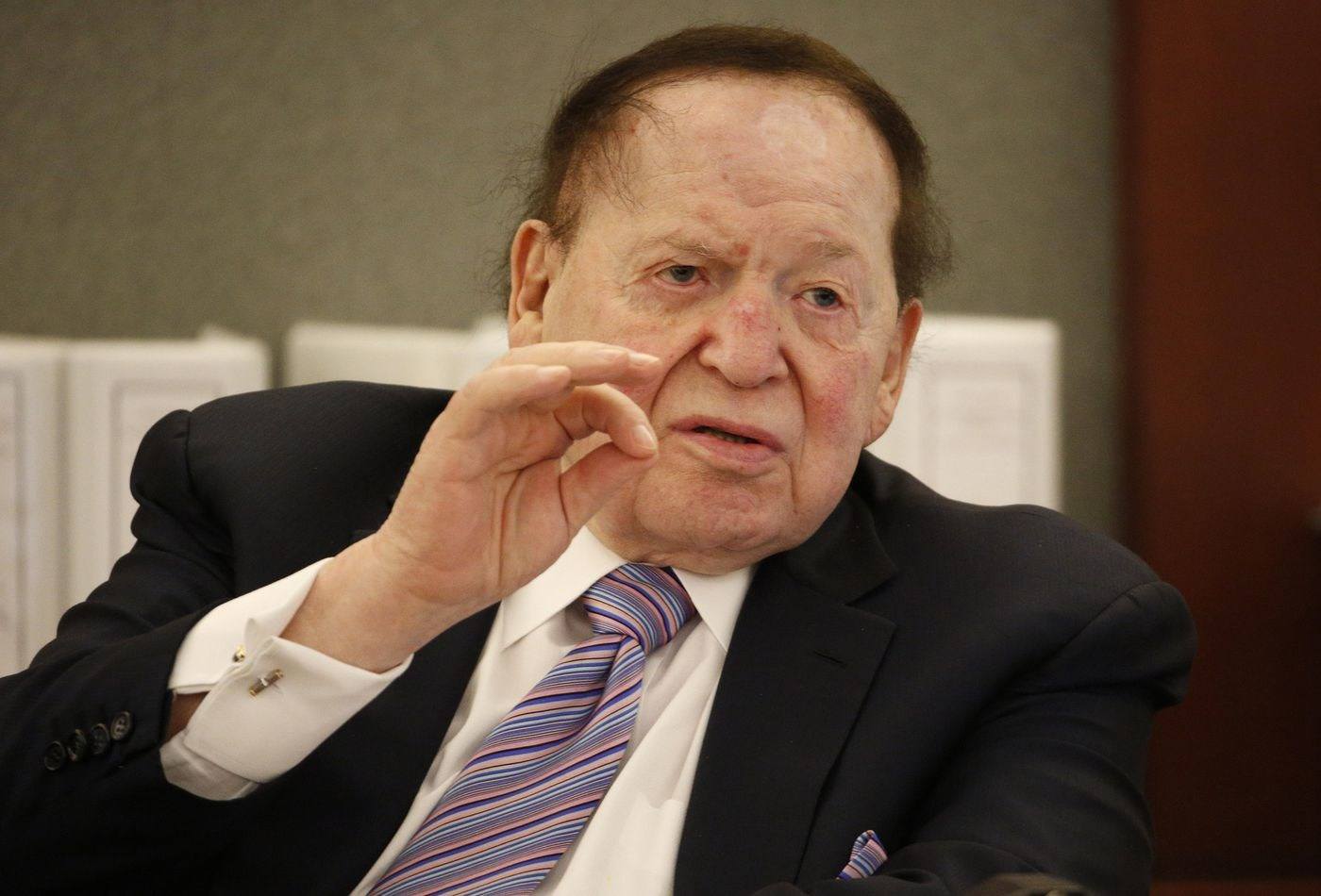 But when it comes to gaming, Las Vegas Sands Chairman and CEO Sheldon Adelson remains an apparently permanent fixture in the top spot.
Adelson appears in at #21 on Forbes' snapshot list of the world's super-wealthy, with an estimated fortune of $38.5 billion. That's a net worth increase of almost $3 billion in 12 months. But while Macau's improved fortunes have helped Adelson's stock, his ranking on the overall list has actually slipped down from the #14 spot last year.
Three Comma Club
That's because a bunch of other billionaires made even more money than Adelson this year, or, as Forbes puts it, "the super-rich continue to get richer, widening the gap between them and everyone else."
The magazine found there were more billionaires than ever before this year: a record 2,208 globally are now members of "The Three Comma Club." There were 259 newcomers to the list, many of them Chinese entrepreneurs.
Galaxy Entertainment founder Lui Che Woo was up 59 places to #50 on the list, as the second-wealthiest gaming billionaire in the world. Both LVS and Galaxy are the dominant players in Macau, the world's richest gambling hub.
Icahn Hits at Third-Richest  in Gaming
While Carl Icahn is primarily an investor, he scooped the third spot among casino tycoons. His gaming holdings include Tropicana Entertainment, Inc., which includes casinos located in Nevada, New Jersey, Indiana, Mississippi, Louisiana, Missouri, and Aruba.
Icahn recently made news for selling his interests in steel price-sensitive stock just days before President Trump announced a 25 percent tariff on steel imports, and came in at #73 overall on the list, with a fortune of $17.5 billion.
Next up is Johann Graf, founder and CEO of Austrian gaming equipment maker Novomatic AG. With an estimated net worth of $8.1 billion, he is the 186th richest man in the world, according to Forbes.
Wynn Still In
Much further down the list, we find another man who's made the news for all the wrong reasons recently. Stock in Steve Wynn's Wynn Resorts has taken a battering in recent weeks due to a string of sexual assault allegations against the casino mogul. But surprisingly, he's actually a wealthier man than he was at last year's snapshot, with a $3.4 billion estimated fortune that takes him to the 679th place in the list.
Despite the turmoil within the company, Wynn Resorts stock is relatively healthy, thanks to that rebounding Macau gaming market, where it is one of only six companies to hold lucrative gambling concessions.