Sheldon Adelson Meets With Oakland Raiders Owner to Discuss Las Vegas NFL Presence
Posted on: January 29, 2016, 03:23h.
Last updated on: January 29, 2016, 03:25h.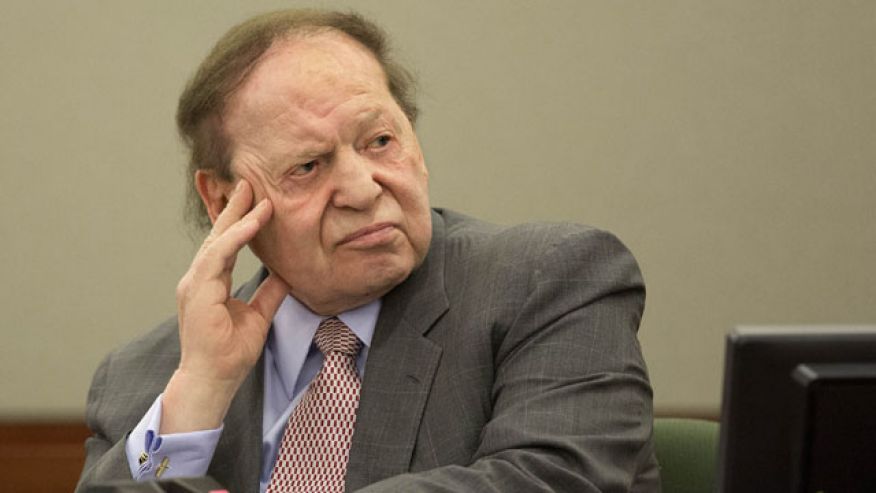 The Oakland Raiders and Sheldon Adelson may not be two things that come to mind in one thought for most of us. But that could all change if Adelson gets his way, because the casino magnate is interested in bringing NFL football to Sin City.
Adelson wants to build a $1 billion domed football stadium on the campus of University of Nevada-Las Vegas (UNLV) and then bring a National Football League (NFL) franchise to the gambling mecca of the United States for the first time in the city's history.
Adelson, who is worth around $30 billion through his ownership of the Las Vegas Sands casino empire, has made public his support of building a 65,000-seat arena on a vacant 42-acre parcel of land that was recently acquired by the university. The venue would be built near the intersection of Tropicana Avenue and Koval Lane.
Oakland Raiders owner Mark Davis reportedly met with Adelson on Friday to discuss a possible relocation. Davis and Adelson wouldn't confirm nor deny such a meeting, but a leaked confidential memo by UNLV President Len Jessup hinted at the gathering.
"The Sands leadership team let us know that officials from the Oakland Raiders are scheduled to travel to Las Vegas and tour locations around the valley for a potential new home," Jessup wrote in the note. "They have asked us to meet them at our 42-acre site on Friday morning to answer questions."
Raiders of the Lost Wages
Davis has made no secret that he's interested in a new home for his NFL franchise after the city of Oakland expressed its unwillingness to lend support through subsidies in building the team a new stadium. Davis was one of three owners interested in relocating to Los Angeles, but that seems unlikely after the St. Louis Rams landed the coveted market.
Las Vegas is attractive for multiple reasons, and it appears local leaders are willing to help bankroll the stadium should Davis try and make the move.
The 42-acre plot was purchased for $50 million through the UNLV Foundation. According to Howard Stutz of the Las Vegas Review-Journal, the stadium project would be a "public-private partnership," with Adelson financing a considerable portion of the construction.
UNLV currently plays at the 40,000-seat Sam Boyd Stadium some eight miles east of campus. The 45-year-old stadium, which is named after the famed casino businessman and developer, is in need of numerous renovations to modernize the venue.
But Adelson, always the savvy businessman, isn't likely to be too eager to build a $1 billion stadium for UNLV football alone. The program is one of the worst in NCAA Division I, the team claiming just three winning seasons since 1994.
Regardless, Sands spokesman Andy Abboud said Thursday the concept is moving forward "with our without an NFL team."
No Way, No How
Davis needs to act quickly, as his lease with Oakland has expired and his franchise has no contracted home for the 2016-2017 NFL season. It's now largely assumed he'll reach a one-year deal to remain in Oakland, as time is of the essence.
The Raiders moving to Las Vegas doesn't look good for the following season either.
The NFL has long opposed any games being played in Sin City, due to its legalized sports betting industry. NFL Commissioner Roger Goodell has repeatedly opposed betting on NFL games and even daily fantasy sports.
An NFL team playing in America's gambling capital and just steps from the Strip seems unfathomable today, but that could certainly change.