Serena Williams Suffers Shocking Loss at US Open
Posted on: September 9, 2016, 07:53h.
Last updated on: September 9, 2016, 09:33h.
Serena Williams entered Thursday evening's semifinal match at the US Open in Queens, New York, as the overall top seed in the women's tournament.
Williams holds 22 Grand Slam singles titles to go along with 14 majors in doubles. Williams had made it to the final match in eight of her last nine Grand Slam events and won 14 of her last 17 matches on hard court.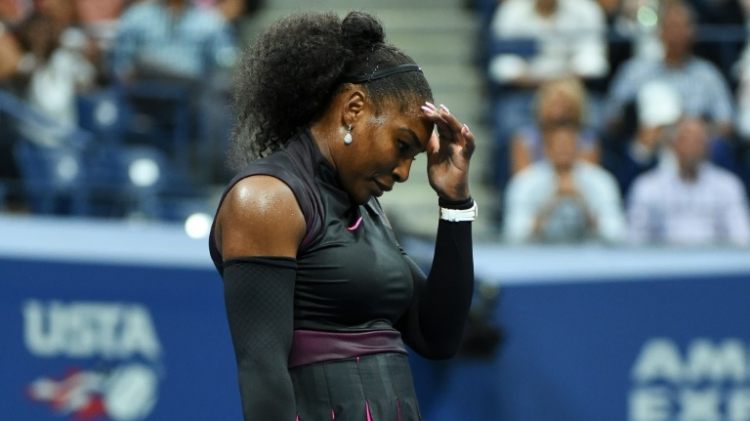 One more Grand Slam title and Williams would top Steffi Graf for the second-most titles and just one short of Margaret Court's 24.
Her opponent was 10th-seeded Karolina Pliskova, a 24-year-old from the Czech Republic, seeking her first major Grand Slam title. Pliskova beat Williams in straight sets 6-2, 7-6 (5).
Williams cited a left knee injury as one reason for her poor play. She said the injury initially occurred back in the second round of the tournament.
"I'm not going to sit here and make an excuse," Williams said after the defeat. "I wasn't at 100 percent, but I also think she played well and deserved to win today."
Surmountable Odds
When Williams and Pliskova advanced to the semis, sportsbooks in Nevada initially put Serena as the heavy favorite. The lines only tilted more in Williams' favor over the 24 hours leading up to Thursday's match.
The final line at the Westgate SuperBook in Las Vegas was Williams at -500 and Pliskova at +400. A $500 wager on Williams would win the bettor $100, while a $100 bet on Pliskova would net $400.
The odds were incredibly lopsided for a semifinal match of a Grad Slam, regardless of the fact that perhaps the best female player of all-time was playing.
With the loss, Williams loses her number one Women's Tennis Ranking to Angelique Kerber. Kerber beat Caroline Wozniacki to reach the US Open final against Pliskova.
Ongoing Match-Fixing Questions
The Tennis Integrity Unit (TIU) is still investing allegations made by multiple bookmakers that a first-round US Open singles match between Switzerland's Timea Bacsinszky and Russia's Vitalia Diatchenko was fixed.
Though the favorite Bacsinszky prevailed in straight sets, Bet365 and Fonbet reported suspicious betting patterns.
Match-fixing in tennis has increasingly gained concern from the sport's governing bodies. In 2007, the issue came to light when Nikolay Davydenko, then the fourth-ranked player in the world, allegedly threw a match to the 87th-ranked player Martin Arguello.
The TIU was formed the following year to crackdown on corruption.
Williams' loss to Pliskova might raise some additional eyebrows, but they wouldn't be warranted. A #1 losing to a #10 certainly isn't that extraordinary.
Though Williams adamantly stated she wasn't tired during her post-game press conference, the 34-year-old certainly has many more miles on her legs than Pliskova. Playing matches on back-to-back days, paired with a nagging knee, and Williams' defeat almost makes sense.
Of course, hindsight is always 20/20.
Pliskova is once again the underdog for Saturday's US Open finale against Kerber, but Vegas is learning its lesson. Westgate has her at +140, and Kerber at -160.
Most Read