SCOTUS Nominee Brett Kavanaugh Ruled in Favor of Trump Casino During 2012 Union Dispute
Posted on: July 31, 2018, 07:13h.
Last updated on: July 31, 2018, 07:13h.
Supreme Court nominee Brett Kavanaugh sided with the Trump Plaza Hotel and Casino over workers who were attempting to unionize at the Atlantic City Boardwalk property in 2012.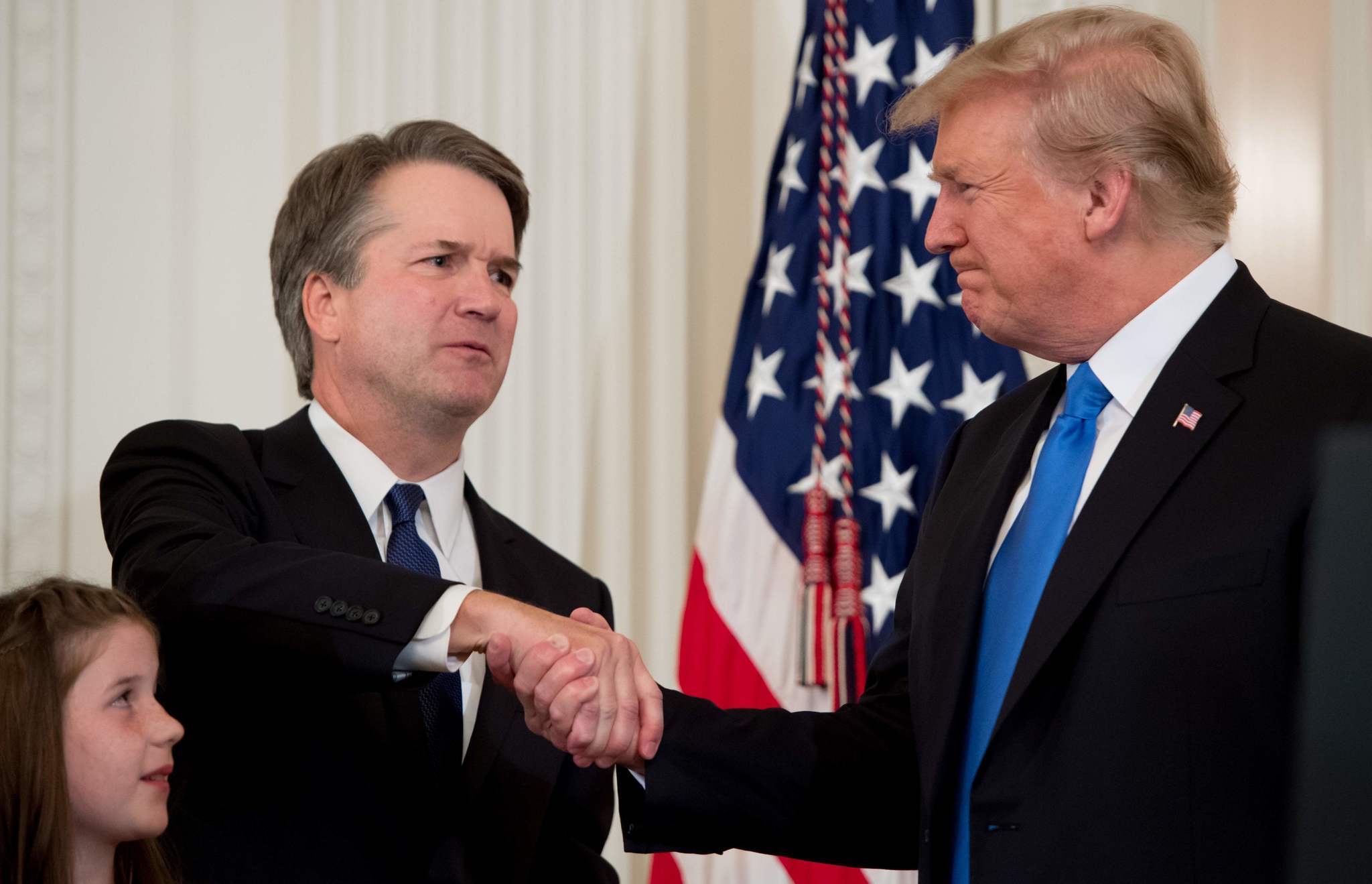 First reported by Bloomberg, Kavanaugh was one of three federal appellate judges who presided over a dispute between Trump Entertainment Resorts and the National Labor Relations Board (NLRB). In the 3-0 decision, the US Court of Appeals for the DC Circuit said Trump Plaza did not need to bargain with the United Auto Workers (UAW).
The case dates back to 2007 when UAW officials held a press conference to declare that there was adequate support among casino employees to unionize Trump Plaza. The UAW's gaming division represents casino dealers, slot technicians and attendants, poker clerks, casino hosts, and cage cashiers.
The UAW later held an actual vote where the tally came back 324 in favor of joining the union to 149 against. Trump Entertainment argued the press conference influenced votes.
In his ruling, Kavanaugh, along with two other federal judges, agreed with the casino company that a pre-election press conference was reason to invalidate the vote. The legal matter remains open to this day, despite Trump Plaza closing in 2014 and Trump Entertainment becoming defunct last year.
President Donald Trump stepped aside from running Trump Entertainment Resorts in 2011, but Bloomberg reports that he maintained a 9.5 percent ownership stake in 2012.
Kavanaugh Odds
Critics to Kavanaugh's nomination to the Supreme Court say his ruling against the NLRB shows he's "anti-labor-law." Former NLRB attorney and current University of Wyoming law professor Michael Duff opined to Bloomberg, "Kavanaugh, along with Thomas, Alito, Gorsuch – and Roberts along for the ride – will comprise the most radical anti-labor-law Supreme Court in my lifetime."
Not everyone agrees.
Judge Kavanaugh's 12-year record in labor cases reflects his reputation as a fair and independent arbiter of the law, based on text and precedent, who has ruled for both employers and employees alike," White House spokesperson Kerri Kupec declared.
Online political bettors at PredictIt.org don't believe the revelation will have any meaningful impact on the judge being sworn in.
The market asking, "How many Yea votes will Kavanaugh receive in a confirmation by October 31?" has 54 votes trading as the favorite at 29 cents. Fifty-three votes is next at 23 cents.
SCOTUS nominees need just 51 votes in the Senate for confirmation. If there is a tie, VP Mike Pence would be the deciding vote.
Union Dealings
Carl Icahn, the man who acquired Trump Entertainment Resorts out of bankruptcy in 2016, was no friend to Atlantic City unions, either. The billionaire refused to meet the Unite Here Local 54 union's demands to restore its members pay and benefits from temporary lower levels he was afforded for buying the bankrupt casino company.
Icahn said he would have lost $100 million annually agreeing to the union's terms, and in October 2016 decided to shutter the Boardwalk casino.
The casino and main hotel tower at Trump Plaza is likely going to be demolished after the summer. Icahn's company still owns the closed building, and is seeking city funds to help raze the Boardwalk property.