Sault Chippewa Settle for $25M Over Thwarted Casino Projects
Posted on: April 10, 2023, 04:16h.
Last updated on: April 10, 2023, 05:07h.
The Sault Ste. Marie Tribe of Chippewa Indians has agreed to pay at least $25 million to two investment companies to settle years of tangled litigation over a pair of derailed Michigan casino projects.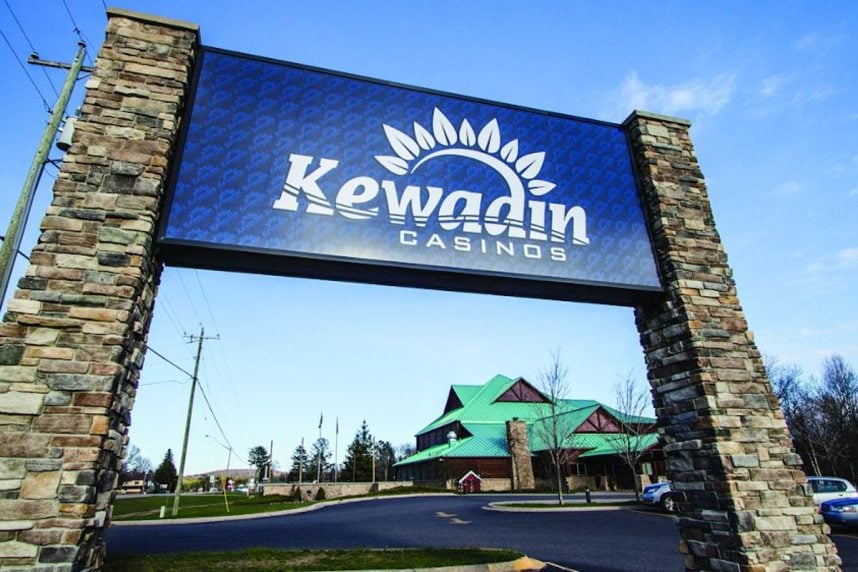 The tribe had been on the hook for $88 million after a judge awarded damages to the two companies, JLLJ Development and Lansing Future Development (LFD), in January.
Neither project ever broke ground. In both cases, the US Interior Department denied the tribe's application to take land into trust, a condition of tribal gaming. These were the Kewadin Lansing, envisaged for downtown Lansing, and another casino that would have been built close to the Detroit Metropolitan Wayne County Airport.
The tribe, which owns five casinos in Michigan under the Kewadin brand name, was ultimately unsuccessful in its bid to have a federal court overturn the DOI decision.
Fruitless Ventures
In April 2020, JLLJ and LFD sued the Kewadin Casinos Gaming Authority for breach of contract and fraudulent misrepresentation. The plaintiffs claimed the tribe had encouraged them to invest money in fruitless ventures and had exaggerated its chances of gaining federal approval for the proposed casinos.
JLLJ and LFD believed their investments would finance temporary casinos that would operate while the main properties were under construction.
The tribe's former development partners expected to receive 14% of the profits from the temporary casinos and the same amount from the permanent casinos for the first seven years of their operations.
The companies gave Kewadin Gaming a $9 million loan to acquire land and begin construction work, but this was "misappropriated," they claimed.
The tribe was also found liable for the plaintiffs' loss of future earnings, which total $60 million for the Metro Airport casino and $28.8 million for the Lansing property.
The $25 million settlement will cover the loan, plus interest, and a fraction of the damages. It will also sidestep the need for a protracted and expensive appeals process.
Suing Former Legal Counsel
The tribe is also suing its former general counsel for malpractice. It argues law firm Patterson, Earnhart, Real Bird & Wilson LLP failed to properly defend it from the lawsuit, resulting in the $88 million default judgment.
Under the terms of the settlement, JLLJ and LFD will receive an extra $5 million each if the tribe is successful in suing its former counsel.
The default judgment caused by the Patterson firm has severely impacted the reputation of both Kewadin Casinos and Sault Tribe, and it's important that they are held into account for the $88 million in damages against us," the tribe's current general counsel, Aaron Schlehuber, said in an official statement.
Schlehuber added the settlement would allow the tribe to put the matter to one side and focus "100% of its efforts on providing the best entertainment services possible" at its existing casinos.