Saipan Typhoon Clean Up Hampered by Plummeting Imperial Palace Casino Revenue
Posted on: April 17, 2019, 11:36h.
Last updated on: April 17, 2019, 11:36h.
The US Pacific island of Saipan is struggling to rebuild after the destruction wrought by Super Typhoon Yutu last October, largely because the declining fortunes of its controversial casino, Imperial Palace, Reuters reports this week.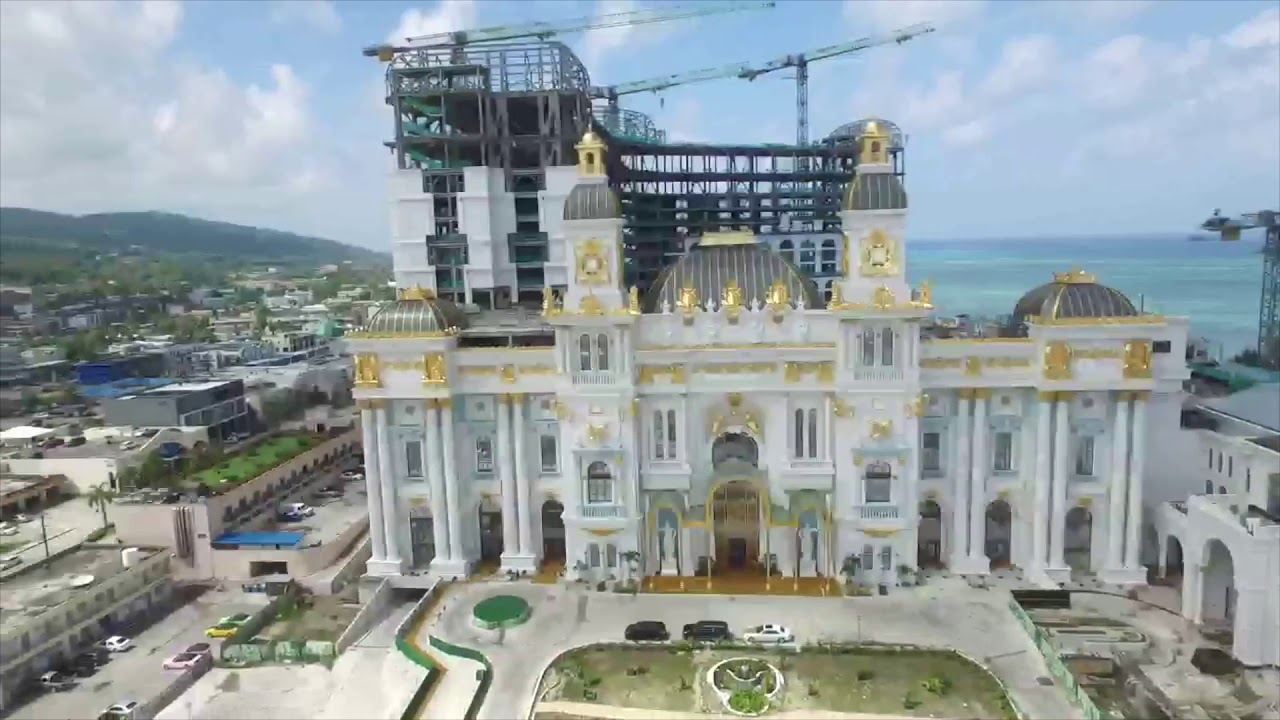 Last month, the Chinese-owned casino booked a $415.3 million loss for 2018, citing a dramatic fall in VIP revenue and a pileup of unrecoverable high-roller debts, of which it has been forced to write off more than $624 million — most of which is owed by just ten customers. A further $1.2 billion is considered recoverable by operator Imperial Pacific, but half of this sum has now been outstanding for over a year.
Saipan received an economic boost when, in 2015, Imperial Pacific opened a small temporary casino called Best Sunshine Live while it began construction on the main facility, a gaudy, rococo palace on the beach. By late 2016, the Chinese high-rollers were flying in — and the money was flowing in.
Yutu Devastation
Bloomberg noted in November that the daily reported revenue for each of its VIP tables was almost eight times the average of Macau's largest casinos. Since then, according to Reuters, the casino project has contributed around 60 percent of government revenues through taxes and operating fees.
But the wealth dried up just when Saipan needed it the most.
Yutu struck Saipan on the morning of October 25, killing two people and leveling more than 3,000 homes. With windspeeds of up to 180 mph, it was the most powerful tropical cyclone of 2018, but despite Saipan's status a US overseas territory, the disaster was largely ignored by the world's media.
When Reuters visited the island this week, hundreds of people were still living in makeshift housing, while some 900 children on the tiny island were being schooled in tents.
Payments Dip More Than 70 Percent
Revenue-share payments from the casino operation to the island's government have dropped by more than 70 percent, according to Imperial Pacific's most recent financial report, while lawmakers have said the company is behind on its monthly payments.
Having shut down during the typhoon, Imperial Palace is currently open to gamblers, but only part of it. The casino and accompanying hotel is being built in phases, and is not yet finished. Imperial Pacific missed its second deadline for completion in December and was granted another extension by island authorities until February 2021.
But there are concerns on the island that the new deadline will also be missed due to labor shortages.
Saipan's government has initiated austerity measures and is currently considering legislation to legalize online gambling to offset falling revenues from the casino.