Robert Durst Trial for Susan Berman Alleged Murder, Even 16 Years Later, Still Leaves Witnesses Shaky
Posted on: December 23, 2016, 11:14h.
Last updated on: December 23, 2016, 11:58h.
Susan Berman is a household name to anyone who watched HBO's The Jinx, the six-part documentary that linked real estate heir Robert Durst to the alleged murders of three individuals dating back to 1982.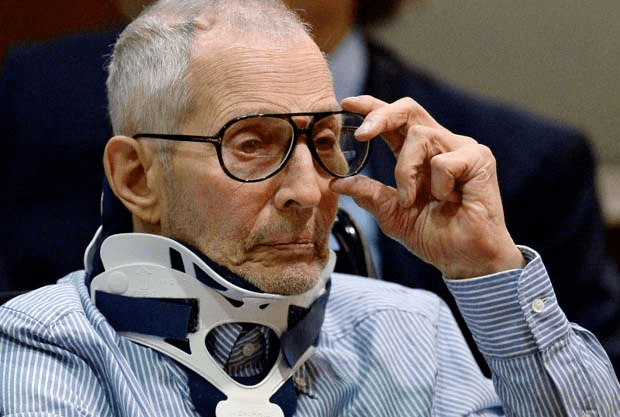 Berman, the daughter of mobster David "Davie the Jew" Berman, was murdered execution-style on Christmas Eve in 2000 at her home in California. Her killing came just months after reports surfaced that the New York State Police had reopened its investigation into the 1982 disappearance of Durst's first wife, Kathie.
Her father was a syndicate "pioneer" of Las Vegas, from back in the days when the Mafia ran everything in Sin City. Berman later documented it all in her book, Easy Street: The True Story of a Mob Family, which detailed her life growing up in Las Vegas as a "Jewish Mafia princess."
Prosecutors allege that Durst, who was charged with Berman's killing the day before the final episode of "The Jinx" aired in 2015, killed his friend due to her intimate knowledge of what happened to Kathie.
Looking frail and very aged, the 73-year-old Durst was in court this week for a pretrial hearing, where prosecutors clashed with his legal team, which includes famed Las Vegas defense counsel David Chesnoff, the go-to man for celebrities who find themselves in serious legal trouble in Sin City.
The prosecution said witnesses are fearful to testify against the multimillionaire, said to be worth in the neighborhood of $60 to $100 million, due to his wealth and the history of people associated with the case being killed in the past.
Chesnoff countered by saying Durst is just an old man in a wheelchair.
Founding Fathers of Las Vegas
Davie Berman was a longtime partner of the iconic Bugsy Siegel, and helped build the Flamingo on the Las Vegas Strip. Following Siegel's murder in his own home, Berman walked into that casino and announced he was the new boss. But at the age of 54, Berman died during heart surgery.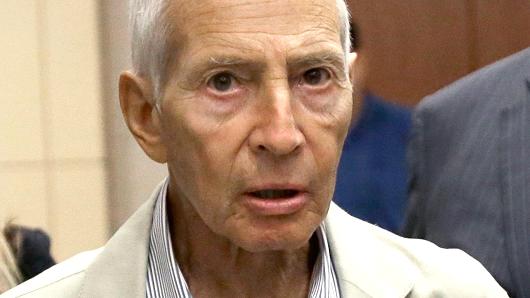 Susan Berman met Durst while living in New York and working as a journalist. The millionaire largely inherited his fortune from his father's Manhattan-based commercial real estate corporation. Susan also inherited a small fortune, as the mob paid her $4.3 million before she was 30 to divest her interests received from her father.
Durst and Berman were such close friends that he walked her down the aisle during her wedding to a man 13 years her junior (she was 38 to his 25) with the unusual name of "Mister" Margulies. Her husband would later die of a heroin overdose.
At the time of her death, Berman was working on a project titled Sin City, a drama for Showtime that was billed as the premium cable network's answer to HBO's massive hit series, The Sopranos.
Fateful Mutterings
Durst's wife Kathie went missing in 1982 and was never found. Eighteen years later, his longtime friend and confidant Berman was murdered.
In 2001, he was acquitted of killing and dismembering Morris Black, an elderly neighbor who Durst claimed he'd shot in self-defense and then dismembered in a fit of panic. He'd managed to remain a free man throughout it all, and lived a relatively private life. That all changed when he agreed to sit down with filmmaker Andrew Jarecki, however.
In a line that was no help to his claims of innocence for the deaths and disappearances of his wife, neighbor, and Berman, during a bathroom break from the HBO taping of The Jinx, Durst was heard mumbling to himself, "What the hell did I do? Killed them all, of course."
HBO and viewers took the comment as a confession, but Durst later explained he was high on meth during the interview. He continues to maintain his innocence in the matter of Berman's murder.
In March of 2015, police moved in on Durst and arrested him in New Orleans "as a result of investigative leads and additional evidence that [had] come to light in the past year." They charged him with first-degree murder in the matter of Susan's Berman's killing. If convicted, he could potentially face the death penalty.
Durst will be back in court for a conditional hearing in February, after Deputy District Attorney John Lewin asked the judge to allow recorded pre-trial witness testimony.