Rob Gronkowski to Attempt Super Bowl Field Goal, FanDuel to Give $10M if Kick is Good
Posted on: January 10, 2023, 01:51h.
Last updated on: January 10, 2023, 03:23h.
Retired NFL great Rob Gronkowski is as known for his off-field antics as is he for his former on-field play. His next marketing stunt will go down during Super Bowl LVII, and this time there's $10 million on the line.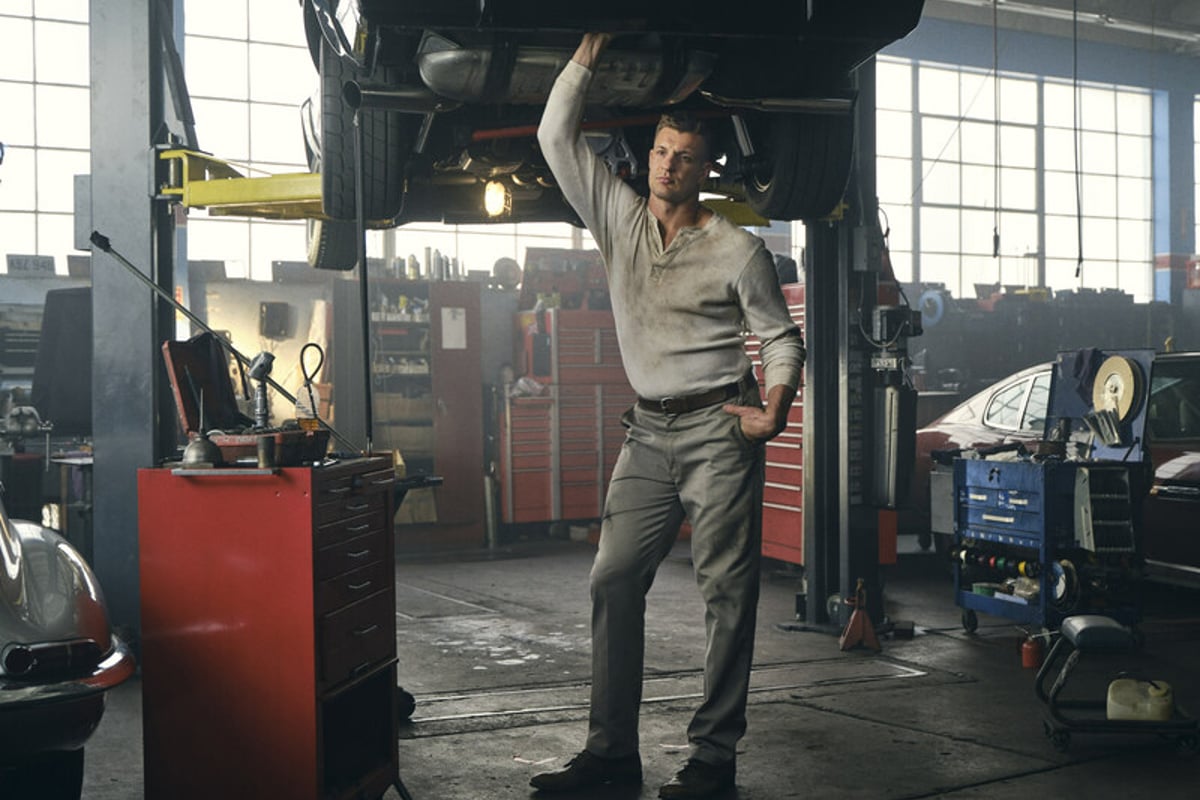 FanDuel on Monday announced a promotion called the "Kick of Destiny" that will involve Gronk attempting a field goal live during the Big Game on February 12. The kick will be broadcast during a commercial break from a remote location — not actually at State Farm Stadium in Glendale, Ariz., home of Super Bowl 57.
FanDuel says if Gronkowski's kick goes through the uprights, the sportsbook will issue $10 million in free sports bets to customers. To qualify, a bettor must risk at least $5 through the sportsbook's online application from now until the Super Bowl.
If the kick is good, FanDuel says it will distribute each qualifying patron their share of the $10 million prize pool.
"Our first-ever Super Bowl commercial will be more than just a television spot — it will create a moment that will bring fans together, and give them something to collectively cheer for," said FanDuel Executive Vice President of Marketing Andrew Sneyd. "It's an unprecedented field goal attempt on live TV, so anything can happen."
What did I get myself into…https://t.co/SYGyJDmhu1@FDSportsbook | #KickOfDestiny pic.twitter.com/VllUQZc0j2

— Rob Gronkowski (@RobGronkowski) January 9, 2023
Gronkowski Brand Ambassador
Gronkowski retired from the NFL for a second time after the 2021 season. His Hall of Fame career included the most total touchdowns in a single season by a tight end (18), most receiving touchdowns in a season by a tight end (17), and most career touchdowns in the postseason by a tight end (15).
Gronk won four Super Bowls — three with the New England Patriots and a fourth with the Tampa Bay Buccaneers. All four Super Bowls were won with Tom Brady as his quarterback.
Since retiring, Gronkowski signed a deal with Fox Sports to work as a color analyst. And last month, he struck a deal with FanDuel.
After his "Kick of Destiny," FanDuel says they plan to use Gronkowski in "a significant role," with regular appearances on FanDuel TV.
"Gronkowski will also make sportsbook picks and suggested bets, make appearances at newly opened retail sportsbook locations and at other top-tier FanDuel events. FanDuel will also work with him to build awareness for enjoying sports wagering responsibly," the company told Casino.org of his involvement.
Not Even an Extra Point
For FanDuel customers to receive a sliver of the $10 million prize pool, Gronkowski will need to make a 25-yard field goal. That's actually shorter than an NFL extra point, which is today 33 yards. The NFL lengthened the extra point from 20 yards to 33 yards ahead of the 2015-16 season.
During the 2022-23 regular season, which concluded Sunday, NFL kickers made 233 of the 239 field goals they attempted from 20-29 yards. That's a 97% success rate.
But, of course, Gronk was never a kicker. To prepare for the $10 million attempt, Gronkowski is working with former longtime teammate Adam Vinatieri.
Vinatieri is considered one of the greatest placekickers in NFL history. He won four Super Bowls — three with New England and his fourth, and last, with the Indianapolis Colts in 2006.