Rhode Island Republicans Threaten Lawsuit to Block Mobile Sports Betting
Posted on: March 8, 2019, 02:17h.
Last updated on: March 8, 2019, 02:17h.
Rhode Island Republicans have thrown a spectacular monkey wrench into the works of a legislative movement to authorize mobile sports betting.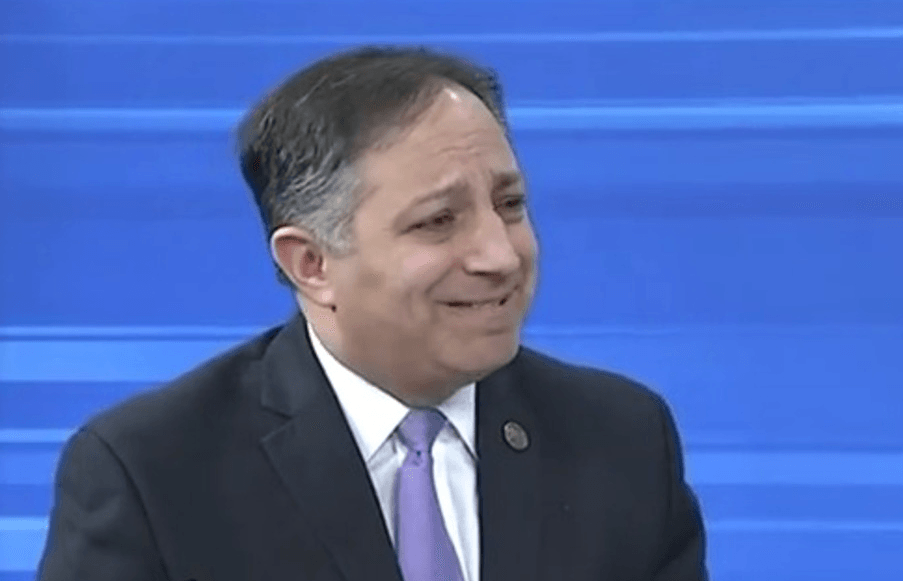 On Thursday, the state's Republican Party Chairman, Brandon Bell, threatened to sue Democratic Gov. Gina Raimondo's administration unless the legislature opts to seek voter approval on this new direction in gambling expansion.
Rhode Island legalized sports betting last year at its two Twin River casinos but it has got off to a slow start. The Super Bowl didn't help, considering almost everyone in the state bet on the Patriots, leading to a $2.4 million hit for the two sports books on what should have been the most lucrative day of the year.
GOP U-Turn
A mobile sports betting bill followed swiftly. It's already been approved by the Senate and is expected to go for a full House vote next week.
Democratic leaders have argued that voters legalized sports betting when they approved table games for the Twin Rivers casinos in 2012 and 2016.
Until recently, Republicans were largely happy with that idea and were on the whole supportive of a new recurring revenue stream might shore up the state's finances without raising taxes.
But on Thursday, Bell argued the expansion of sports betting was unconstitutional and voters in the 2012 and 2016 referenda had no way to know they were approving it because, at the time, federal law prevented state-sanctioned wagering on sporting events.
The trigger for the GOP U-turn appears to be a separate issue entirely — an effort by Democrats to codify Roe v. Wade into state law — this was the landmark federal case in the 1970s on the constitutionality of laws that criminalized or restricted access to abortion.
Leverage Over Abortion Bill
"The General Assembly has spent weeks talking about putting federal abortion rights into state law," Bell said in a presser, released an hour before House was due to debate the abortion bill. "But, during that same time, the General Assembly has refused to follow our State Constitution by seeking voter approval before expanding gambling in the form of sports gambling, and now online sports gambling."
Timing is everything, and it appears Rhode Island sports betting has become a pawn in a wider and far more divisive political game.
Democratic Senate President Dominick Ruggerio expressed his surprise that the chairman of a party that "claims to support lower taxes and greater individual liberties" would seek to derail the sports betting initiative.
"The timing of this stunt is very curious, as it has been almost a year since sports wagering was enacted into law," he said in a statement.
"All of the legal advice I have seen has been consistent that voters approved sports betting when they approved casino gaming, and I am very confident that the state would prevail in any challenge," he added.