Resorts World Sentosa in Singapore Believes Many Chinese High Rollers Gone for Good
Posted on: February 10, 2021, 02:26h.
Last updated on: February 10, 2021, 03:46h.
The parent company of Resorts World Sentosa (RWS) expects China's crackdown on cross-border gambling to impact its casino operations.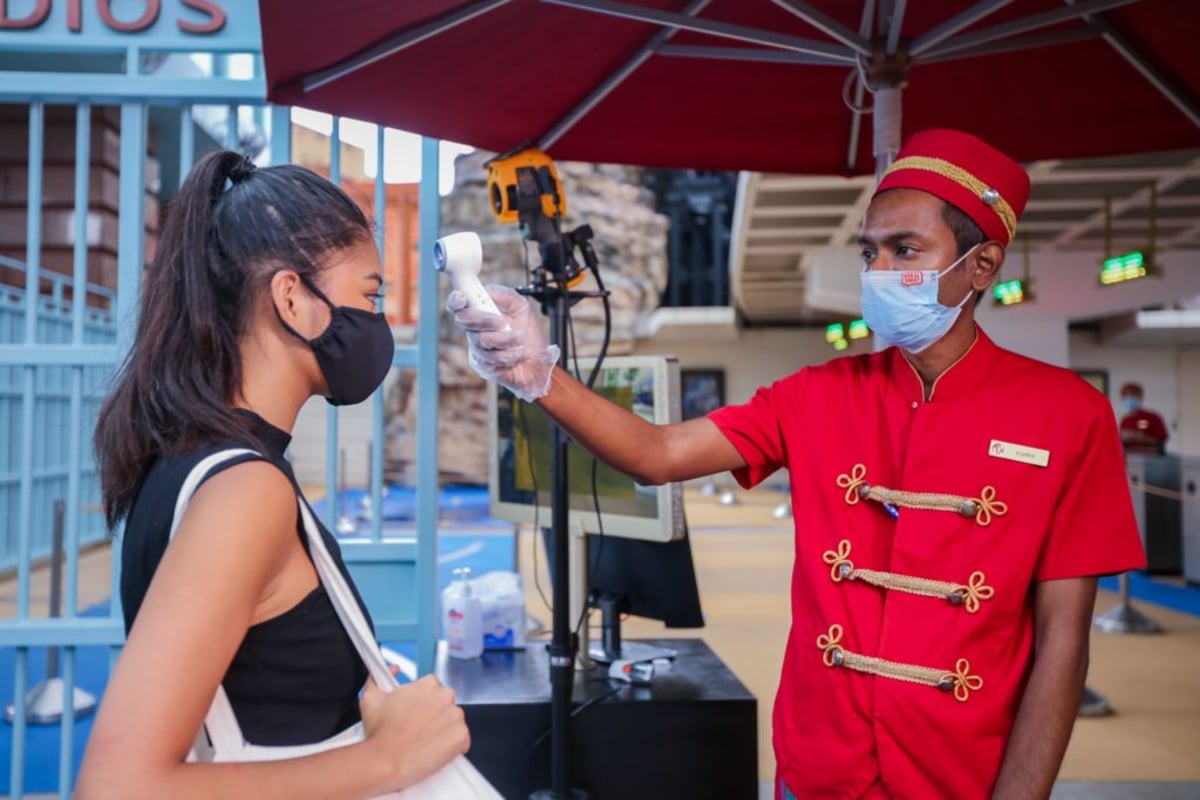 China President Xi Jinping has directed law enforcement agencies across the People's Republic to better prevent mainlanders from traveling overseas to gamble. China is threatening foreigners who market and organize international gambling trips to Chinese people with severe penalties, including prison terms up to 10 years.
Xi's goal is to keep more money in China and less from flowing outside its control to casinos located throughout Asia. Genting Singapore owns and operates Resorts World Sentosa, and is a subsidiary of Malaysia-based Genting Berhad. Genting Singapore says China's embargo on cross-border gambling will result in fewer VIPs at its multibillion-dollar resort in Singapore.
After releasing its full-year 2020 financial results, Genting Singapore issued guidance warning gaming analysts of China's impact on its operations.
China Calls on Mainlanders to Assist
China is doing everything in its power to stop an estimated $150 billion annually from moving out of the country via gaming channels. The People's Republic claims to have already charged 35,000 people on cross-border gambling crimes.
Gambling is illegal everywhere in the mainland, the lone exception being China's state-run lottery. China's wealthiest gamblers frequent Macau, a Special Administrative Region of China, but also casinos throughout Asia.
RWS was allowed to increase operating capacity from 50 percent to 65 percent from December 28, 2020. But Genting Singapore still does not expect its GGR to improve markedly on lack of foreign gamblers. Furthermore, Genting Singapore also does not expect the VIP market to recover to pre-Covid-19 levels due to China cracking down on anyone enticing mainland Chinese to gamble overseas," commented Maybank analyst Yin Shao Yang.
China is offering immunity for its citizens who have participated in cross-gambling activities in exchange for assisting with the infiltration and apprehension of such operatives.
Worst Year in RW History
Genting Singapore conceded in its annual report that 2020 was its worst financial performance since Resorts World Sentosa opened a decade earlier.
COVID-19 slashed net profits and shareholder earnings by 90 percent. Gross gaming revenue was down 57 percent.
The Singaporean government closed its borders to outsiders for much of 2020 to keep the coronavirus out. The island city-state has confirmed fewer than 60,000 COVID-19 cases, and only 29 deaths.
"We are most grateful to the Singapore Government for providing various support measures in assisting our resort to weather through this crisis," a Genting Singapore statement explained. "Notwithstanding the Government helping us and the Group's implementation of cost containment measures, the effects of the COVID-19 global pandemic to our businesses was still devastating.
"This led the Group to record the worst financial performance since the opening of our Singapore Integrated Resort in 2010," the release stated.
RWS holds a duopoly on casino gambling in Singapore with Marina Bay Sands. Prior to the global pandemic, both casinos agreed to further invest $3.3 billion into their complexes in exchange for maintaining their duopolies through at least 2030.