Regulating Play Money Social Gambling Sites: Is It Coming?
Posted on: November 2, 2013, 05:30h.
Last updated on: February 4, 2015, 07:43h.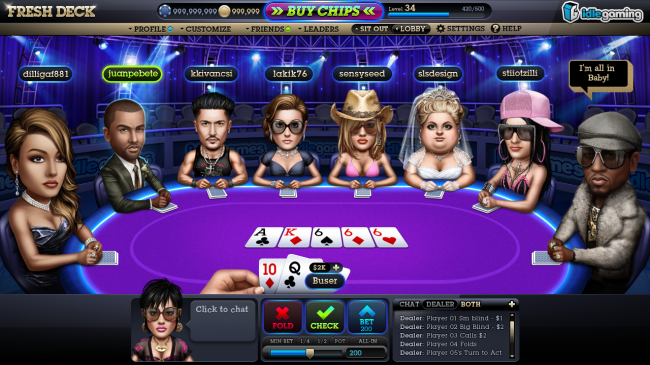 For most gamblers, the thrill of the casino doesn't really exist without one key feature: money. The potential risk of losing – and thrill of winning – money is what drives most gamblers to play at all. But despite the fact that not a single penny is at stake, online "social casinos" are still incredibly popular. These games allow players to enjoy blackjack, poker, slots, and a host of other games on Facebook and other social media sites for no cost, and millions of players take part in and enjoy these games every day.
Money On the Table, Or Not?
But while the games may look like gambling and feel like gambling, the fact that there's no money at stake on the outcome of each spin or roll of the dice means that they're not really gambling. And that means that industry experts feel that there's no reason for real-money online gambling regulations to take hold in their field.
"A social casino is no more gambling than FarmVille or Candy Crush," said Paul Thelen, CEO of social gaming company Big Fish. Thelen was speaking at the GamesBeat 2013 conference as part of a panel on social gaming, and regulation was the topic that seemed to come up over and over again.
"The industry is getting its act together," said Ken Murphy, vice president of studios for GameHouse. "At end of day, we're not doing ourselves a favor talking about regulation."
If it seems strange to talk about regulation in an industry where no money changes hands at the "gambling" tables, it's important to remember that there is actually a lot of money at stake here. Social gaming may not let people win a jackpot on a slot machine, but it does give players plenty of opportunities to spend money through micro-transactions. Players might buy more chips to play more often, or buy accessories for their in-game avatars. These transactions are even more popular in social games that rely on strategy or building (like FarmVille), where players may be able to purchase exclusive items or perks for real money.
Given all of the money involved, the regulation of these games is something that has been discussed in many countries around the world, even if the idea hasn't picked up much momentum. On the other hand, some nations, such as Australia, have had debates specifically about social casino games, due to fears that they could lead children to develop bad gambling habits, kind of like a starter drug.
Competing for Gambling Dollars
This talk has intensified as online gambling companies have increasingly turned to social gaming as a way to attract new players and as a secondary income stream.
"Now that real-world players are coming into the space, we hear mumblings if social should be regulated," Murphy said. "We need to be active participants [in these discussions]."
One concern for social gaming operators is that regulation could actually benefit the major gambling companies that have currently been only partially successful in the social gaming sphere. Since these companies have already dealt successfully with regulatory challenges, they may be better prepared to adapt to regulation in social gambling as well.
But until that happens, the social gaming companies have the advantage. They aren't limited by offering only slots and other casino games, something gambling companies have struggled to move beyond when it comes to social games.
"We're not bound by real money gambling," Thelen said. "We can be creative about things the real money guys can't think about."
For now.