Raynham Park Sportsbook Remains in Limbo Despite Regulatory Win for Track Owner
Posted on: August 22, 2023, 07:40h.
Last updated on: August 22, 2023, 10:15h.
Raynham Park is hoping to one day offer retail sports betting at the former greyhound racetrack, but it's unclear where the odds stand regarding that happening anytime soon.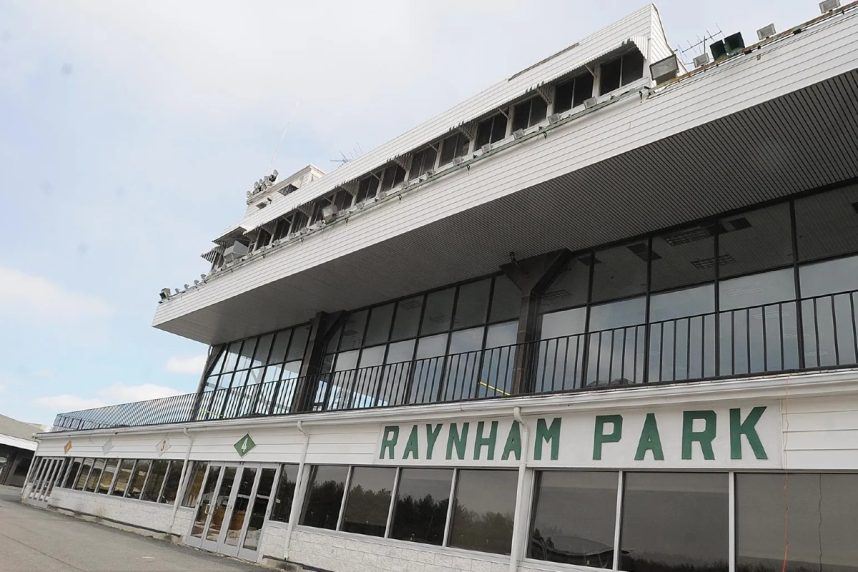 The Massasoit Greyhound Association is the parent company of the track located roughly 30 miles south of Boston. MGA is controlled by businessman George Carney.
Carney's son, Chris Carney, previously held an ownership stake in the racetrack until concerns were raised by the Massachusetts Gaming Commission (MGC) regarding his involvement in a state-issued sportsbook license. During the gaming regulator's suitability probe into the younger Carney, the MGC's Investigations and Enforcement Bureau found that Chris Carney was cited several times by the Massachusetts Department of Environmental Protection for not properly disposing of hazardous construction materials.
Those violations, MGC commissioners said, could render Chris Carney unsuitable to possess a sports betting license in the commonwealth. During a seven-hour MGC meeting on Monday, attorneys representing the elder Carney said Chris has sold his shares in MGA and the racetrack owner was repetitioning the state to consider its retail sportsbook license without Chris' involvement.
License on Hold
Commissioners grappled with determining whether Chris' previous designation as a "mandatory qualifier" for the sportsbook license could be withdrawn. Assuming the MGC can impose conditions to legally assure that Chris has no influence or input on the sports betting businesses' operation, the MGC voted 4-1 in favor of withdrawing Chris as a mandatory qualifier for the license.
Commissioner Eileen O'Brien was the lone dissenting vote. She repeatedly expressed her belief that it would be difficult for the state to be guaranteed that Chris would have no authority or say in the sportsbook operation or to assure that he would not discuss the business with his family or other stakeholders.
The MGC hasn't publicly disclosed the severity of Chris Carney's environmental citations. Regulators instead went into closed-door executive discussions when those matters were raised.
Attorneys for George Carney asked the state gaming officials to draw a hard line as to where the father-son partnership must end. Asked whether Chris' business could continue to plow the snow at the facility, Commissioner Jordan Maynard said it would be best that the younger Carney's enterprise refrain from further being a Raynham Park vendor.
Sportsbook Partner
Chris Carney was responsible for Raynham Park finding a retail sportsbook partner in Caesars Sportsbook. Chris' longtime friend, Dan Shapiro, is the chief development officer for Caesars Digital, the casino company's online gaming and sports betting unit.
Caesars Sportsbook withdrew from the partnership earlier this month after the MGC raised concerns about Chris' suitability.
Caesars Sportsbook is already licensed for online sports betting in Massachusetts through its partnership with Wynn Resorts and Encore Boston Harbor. Wynn announced this month its plans to shut down WynnBet operations in eight states, though Massachusetts wasn't one.
George Carney and his Massasoit Greyhound Association must now find another third-party retail sportsbook partner to continue the Raynham Park sports betting application. Carney has already paid the MGC the $200K nonrefundable fee a retail sports betting application requires.
Carney's sportsbook blueprint includes a 30,000-square-foot sportsbook with two restaurants and bars.