Putin Pushes Bill to Turn Crimea into Gambling Zone
Posted on: April 24, 2014, 05:30h.
Last updated on: June 13, 2022, 10:09h.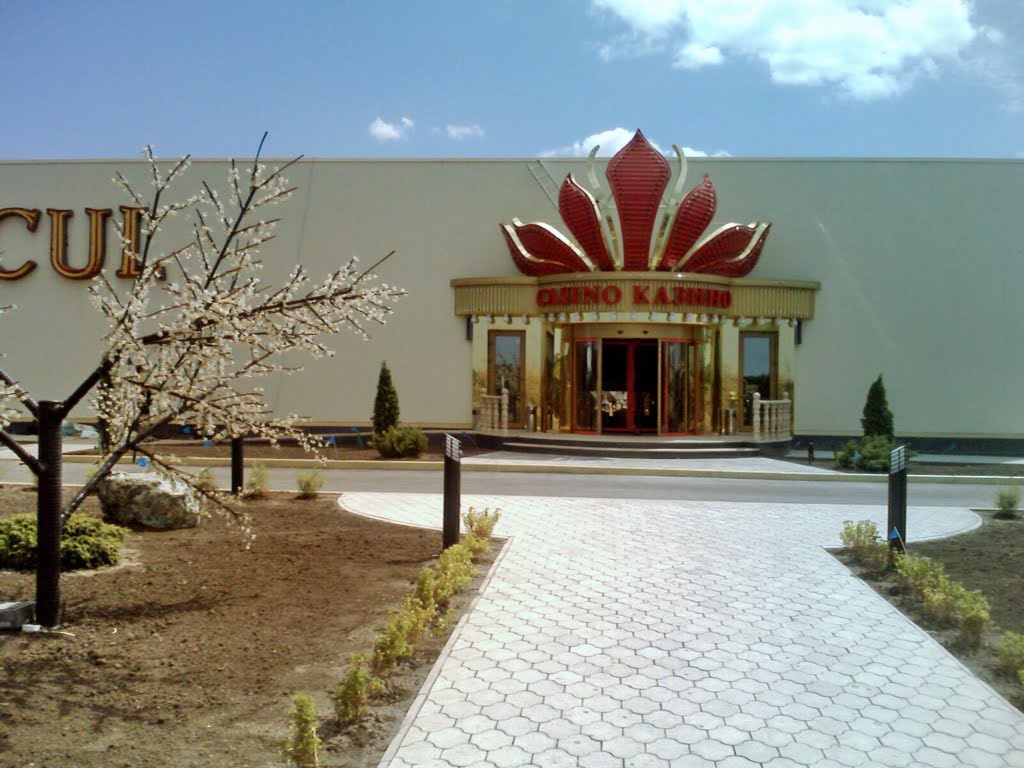 When it comes to the many issues of concern that make up the current crisis in Ukraine, whether or not Russian vacationers will be able to gamble in Crimea admittedly ranks pretty low on the list. But as we noted a few weeks ago, it's certainly on the mind of Russian President Vladimir Putin – and he's now submitted a draft law to turn Crimea into a gambling zone.
The move comes officially now that the Kremlin has declared the Ukrainian peninsula a part of Russia. It would potentially make Crimea Russia's fifth gambling zone.
Gambling Zones Limited in Russia
Under Russian law, there are only four regions where casinos are allowed to operate, and none are allowed in major metropolitan areas like Moscow or Sochi. In fact, the government started a major crackdown in 2009 to eliminate illegal casinos and gambling venues, most of which operated in Moscow itself.
But while casinos are allowed in Krasnodar, Kaliningrad, Altay and Primorsky Krai, there have been few investors interested in opening venues in any of these areas. Thus far, only one location – Azov City, located in Krasnodar and not far from Ukraine – has become home to casinos.
According to the draft legislation, the size and the exact location of a gambling zone in Crimea would be up to authorities there. That, of course, refers to officials who are loyal to Russia and Putin – leaders who are not recognized by the international community at this time.
Part of an Economic Development Plan?
This is part of a move by Putin to present sweeping plans to develop Crimea's economy. Ever since transitioning away from Communism after the fall of the Soviet Union, the Crimean peninsula has struggled to develop economically, with corruption being a significant issue.
It can also be seen as something of an about-face for Putin, who has historically been anti-gambling. Even before the 2009 crackdown, Putin had long criticized the gambling industry, saying that "like alcoholism, it inflicts serious moral and sometimes financial harm." And when Sochi was suggested as a potential zone for casinos, he blocked the move, saying the resort city should remain a middle class family destination, rather than a gambling paradise.
But in this case, it seems that the economic potential is outweighing any moral qualms Putin may have about gambling. The move may also be tied to Crimea's place in Russian history. The peninsula has long been a vacation resort for Russian leaders, dating back to the 19th century imperial families that would spend leisure time there.
The legislation was just one of several moves that Putin made this week related to Crimea. The Russian President also signed amendments that would make it easier for those who speak Russian – who make up a majority of the population not only in Crimea, but also in other Ukrainian regions that border Russia – to become Russian citizens if they live in what was formerly the Soviet Union.
In addition, Putin also signed a decree promising to rehabilitate Crimea's Muslim Tatars – as well as other minority groups in the region – who were particularly harmed during the rule of Joseph Stalin. The Tatars make up about 15 percent of Crimea's population.