PrizePicks Becomes an Official Fantasy Sports Operator for NASCAR
Posted on: April 20, 2023, 10:00h.
Last updated on: April 20, 2023, 12:20h.
PrizePicks on Thursday announced a multiyear sponsorship agreement with NASCAR. It marks the first such deal the Atlanta-based fantasy sports operator has signed with a major professional US sports league.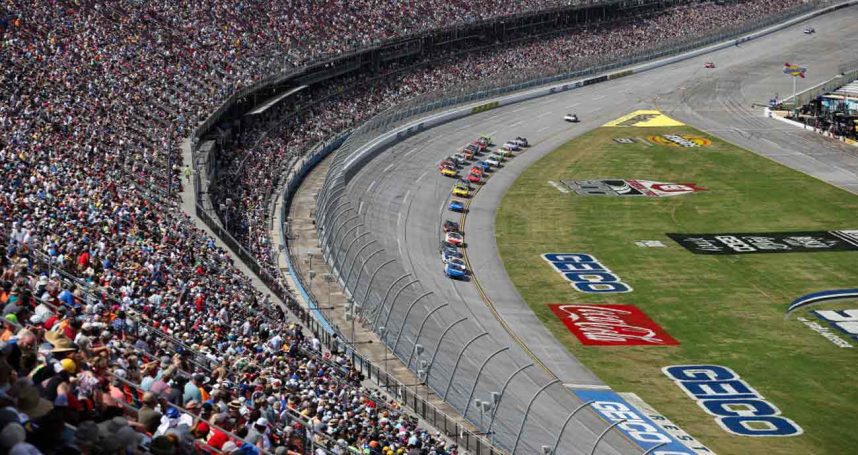 Under the deal, PrizePicks will serve as an official fantasy sports partner of the stock car racing organization, which is celebrating its 75th season this year. The partnership officially begins this weekend at one of the sanctioning body's biggest events, the Geico 500 at Talladega Superspeedway in Alabama.
"We've always taken great pride in the fact that a great deal of our marketing and partnerships remain true to our southern roots," said PrizePicks Cofounder & CEO Adam Wexler in a statement. "Working with NASCAR is the best of all worlds, an organization based in the South with a national footprint that is consistently growing on our platform."
Busy Time for PrizePicks
The NASCAR deal is the third signed by PrizePicks in roughly a month. The daily fantasy operator has also secured deals with Atlanta United of the MLS and MLB's Atlanta Braves. Previously, the company has had deals with the Atlanta Falcons and Miami Marlins.
The newest arrangement also comes as PrizePicks sees a significant uptick in fantasy players using NASCAR drivers in their entry forms. According to the company's release, there has been a 400% increase in players picking drivers over the past year.
PrizePicks has consistently shown itself to be a fantasy platform with a loyal fanbase and wide variety of sports offerings," said Joe Solosky, NASCAR managing director of sports betting. "This partnership is an opportunity for both organizations to expand and increase engagement with new and existing fans."
NASCAR, too, is seeing increased engagement online. So far this year, its digital platform has registered 65 million visits, up 7% over the same span from last year.
About PrizePicks
PrizePicks offers daily fantasy sports games. The concept is similar to parlay wagers offered by sportsbooks, with a few differences. Players pick between two and six athletes and a statistic for each athlete – such as starting position in a NASCAR race – and whether the athlete's performance will be better or worse than a set benchmark. Also, a player's entry must include athletes from at least two teams.
All major league sports are available on PrizePicks, and there are esports options, such as Call of Duty and League of Legends. Entries can include picks from multiple leagues.
Based on the version of the game the player plays, they win if all of their predictions are correct. A player can also win a smaller amount if they play a game that allows them to miss one pick.
PrizePicks' offerings are currently available in 30 states, including several like California, Florida, and Texas, where sports betting is currently not allowed. PrizePicks also operates in Canada in all provinces and territories outside of Ontario.