China Eyes Hainan Island for Second Gambling Hub, Macau Casino Stocks Dive
Posted on: February 2, 2018, 01:00h.
Last updated on: February 2, 2018, 10:44h.
China's Hainan Island could soon be competing with Macau for gamblers from the mainland following reports that officials in Beijing are considering transforming the southern tourist destination into the country's second legal gambling hub.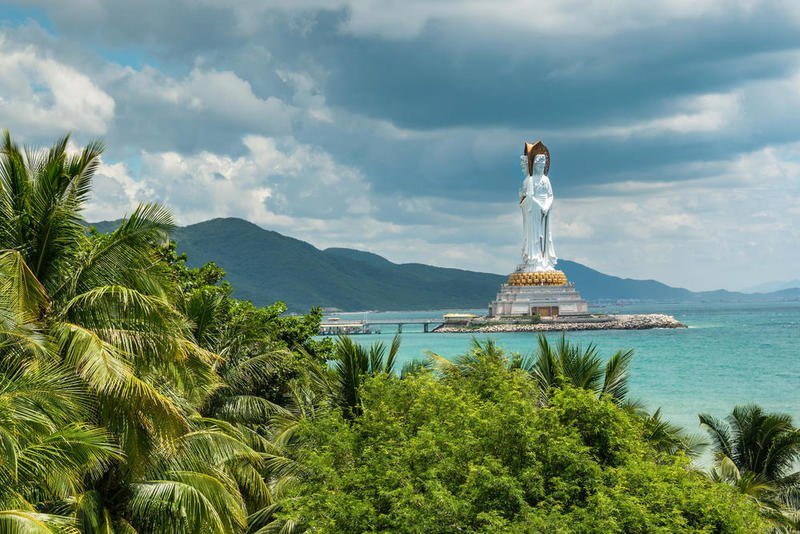 The news, which came a day after the Macau gaming regulator reported 18 consecutive monthly gains and more than 36 percent year on year growth, caused Macau casino stock to fall sharply.
Galaxy Entertainment's shares plummeted 7.7 percent on the Hong Stock exchange, while with Sands China and MGM China came tumbling after, dropping by 6.1 per cent and 6 per cent, respectively.
Bloomberg, which broke the news, cited sources who said that a party reform group headed by President Xi Jinping is examining the feasibility of permitting online gambling, a lottery and sports betting in Hainan. Following that, the long-term establishment of a land-based casino industry is a very real possibility, the sources said.
Containing Capital Flight
Currently the semi-autonomous enclave of Macau is the only place where casino gambling is illegal. The enclave does not license online gambling, and sports betting is still monopolized, with a limited number of outlets operated by Stanley Ho's SJM Holdings.
The only company licensed to operate any kind of online gambling in China is the Hong Kong Jockey Club in the autonomous territory of Hong Kong, which holds the government monopoly on lotteries, horse racing (parimutuel) and overseas soccer games (fixed odds).
China has long been concerned about the impact of capital flight on its economy and the creation of a new gambling hub over which it had complete autonomy, unlike Macau, would afford it more control over the flow of tourist cash.
So where is Hainan?
Hainan is China's smallest and southernmost province, composed of a group of islands in the South China Sea of which Hainan Island is the largest. Bloomberg's sources said the plan is part of a wider policy to revitalize Hainan's economy and to attract more foreign tourists to its beautiful beaches. Beijing also plans to relax visa rules for visitors and to build a new airport.
According to a Reuters report, in 2012 Beijing briefly authorized a casino bar in the resort town of Sanya on Hainan Island, where baccarat winners would earn points that could be traded for goods and accommodation. The owner told Reuters the government monitored it to test the market before shutting it down.
Meanwhile, the MGM Grand Sanya, the Vegas-based operator's first non-gaming hotel, opened in the town in 2014 and would have a first-into-market advantage if casino gambling is made legal there. Did they catch wind of this years ago?
"I think investors were shocked. I'm a bit surprised," South China Financial Holdings strategist Sam Chi Yung, told Bloomberg of the market reaction to the news. "It's difficult to say what the impact will be on [Macau casinos'] profits as it all depends on China's policy and how they arrange the license. But what's sure is that people going to Macau to gamble will drop."