Pope County Judge Asks Arkansas Elections Board to Reject Casino Referendum
Posted on: July 27, 2022, 11:04h.
Last updated on: July 27, 2022, 11:53h.
Pope County Judge Ben Cross is calling on the Arkansas State Board of Election Commissioners to reject a casino ballot referendum effort. The measure is being pushed by a Native American tribe in Oklahoma.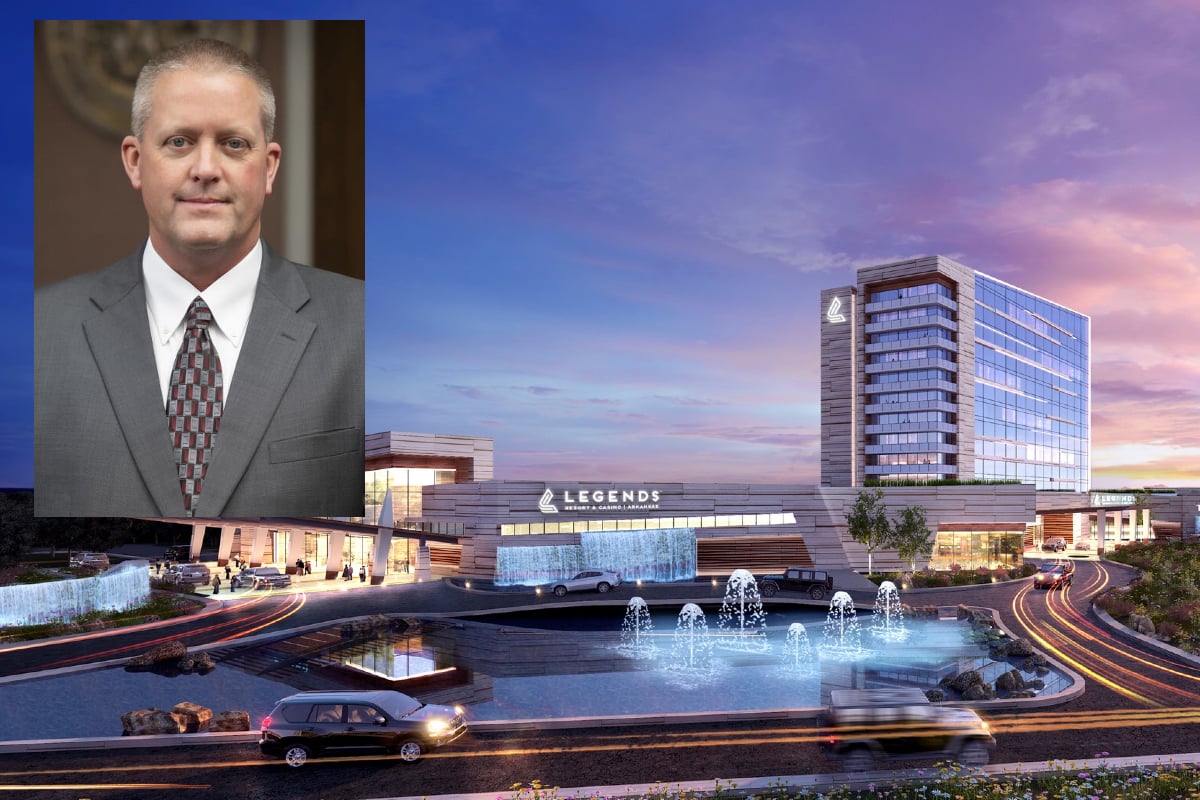 The Choctaw Nation owns and operates tribal casinos in neighboring Oklahoma. The tribe is funding a political action committee in Arkansas called "Fair Play Arkansas (FPA)." The campaign is seeking to force another statewide casino referendum. But this time, it's one asking voters to remove Pope County from being an eligible host county for a gaming destination.
Arkansans approved a casino referendum during the 2018 election that designated four counties — Pope, Crittenden, Garland, and Jefferson — as host casino counties. That ballot effort was largely supported by the Cherokee Nation and Quapaw Tribe, both of Oklahoma.
The Choctaws oppose Arkansas allowing a casino to be built in Pope County, as the facility would be less than 90 miles from its Choctaw Casino & Resort in Pocola, Ok. The Choctaws say since Pope voters were one of only 11 counties out of 74 in Arkansas that voted to reject the 2018 commercial gaming referendum, a casino should not be forced on those residents.
Cross says the Choctaws' motives are clear, and the tribe is only looking out for itself — not Arkansans.
Fair Play Not Behaving Fairly, Judge Says
For a ballot referendum to reach election booths this year, an initiative must submit at least 89,151 resident signatures expressing their desire to weigh in on the measure during the November election. FPA claims it submitted more than 103,000 qualifying signatures to Arkansas Secretary of State John Thurston earlier this month.
Thurston's office continues to verify the signatures. If FPA meets the threshold, Arkansas Attorney General Leslie Rutledge's office would then need to approve the referendum title and wording. That's before the matter would be printed on the ballots.
Cross says Fair Play Arkansas' signature gathering methods have been questionable at best. He says the group has deceived residents in collecting their support.
Having been the subject of a "Fair Play Arkansas" signature gathering canvasser personally, I can state firsthand, the misleading intent of the initiative issue," Cross wrote the Arkansas State Board of Election Commissioners.
Cross contends that the group isn't fairly representing what the referendum seeks to accomplish. The judge says the canvassers are telling Arkansans that signing would allow an opportunity for Pope County to be stripped of its casino candidacy to fulfill the wishes of the county's residents.
But Cross argues that it fails to relay that such a referendum passing would likely result in much litigation. The judge explains that it's unclear what would result if Arkansas was to revoke the casino license it issued to the Cherokee Nation in wake of Pope County being withdrawn as a casino locale.
Cross points to the fact that the Choctaw's own attorney admitted that it would be up to the courts. The legal minds would decide the status of the Cherokee casino license in Pope County after the voters approve the referendum.
If the sponsor's lawyer cannot tell you whether an existing license will be grandfathered or eliminated if this amendment passes, how could any voter reasonably be expected to guess the answer to that question in the voting booth?" Cross asks.
Cross says the Election Commissioners are tasked with preventing ambiguous, confusing, or intentionally misleading referendum languages from reaching the ballot.
Economic Activity at Stake
Cross additionally asserts to the state that "Fair Play's" referendum initiative could jeopardize 1,500 jobs, a $250 million investment, and tens of millions of new tax dollars for the state and county.
Cross concluded by explaining that while nearly 61% of Pope voters rejected the 2018 casino referendum, the county's voter turnout that year was less than 53%. The judge believes there is today a "favorable perception" among the county for the Cherokee casino plan.
The Cherokee Nation plans to build a $250 million casino resort in Russellville called Legends Resort & Casino through its gaming and hospitality unit, Cherokee Nation Businesses. The project is being developed in conjunction with Legends Hospitality, which is controlled by Dallas Cowboys billionaire owner and Arkansas native Jerry Jones.
Similar Guides On This Topic
Latest Casino Stocks:
Retrieving stocks data...
Retrieving stocks data...
Retrieving stocks data...
Retrieving stocks data...
Retrieving stocks data...