Las Vegas Strip Slasher Charged, Mental Competency Questioned – Update
Posted on: October 11, 2022, 04:20h.
Last updated on: October 11, 2022, 05:23h.
UPDATE: The so-called "Las Vegas Strip Slasher," Yonni Barrios, 32, was charged Tuesday with two counts of murder and six counts of attempted murder.
Barrios is accused of killing Las Vegas residents Maris DiGiovanni, 30, and Brent Hallett, 47, in an unprovoked knife attack Oct. 6 on the Las Vegas Strip that also wounded six others.
During the brief court hearing, Barrios was appointed a public defender, and Deputy Public Defender Scott Coffee told the court that his office would begin evaluating whether Barrios is competent to stand trial. He said he planned to begin interviews with mental-health professionals shortly and hoped to have a competency determination before a preliminary hearing scheduled for Jan. 12, 2023.
——————————————————————————————————————-
EARLIER: Police have identified Yonni Barrios, 32, as the suspect who stabbed two people to death on Thursday on the Las Vegas Strip. He has been charged with two counts of open murder and six counts of attempted murder with a deadly weapon, and is being held without bail at the Clark County Detention Center.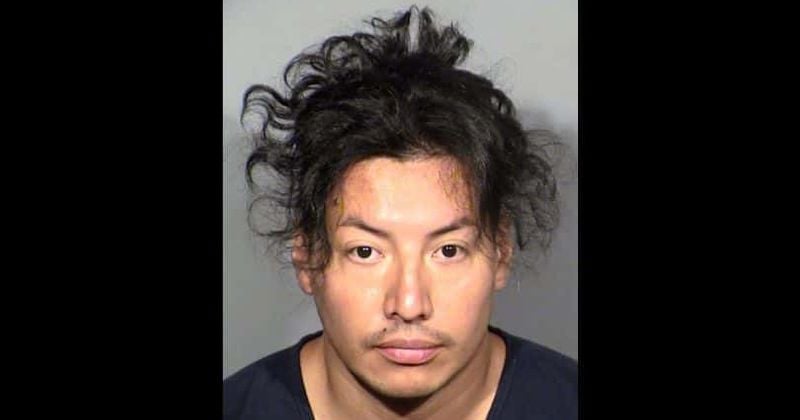 The Clark County Coroner's Office also identified the two victims who died in the fatal stabbing as Brent Allan Hallett, 47, and Maris Mareen DiGiovanni, 30, both of Las Vegas. According to Britain's Daily Mail, DiGiovanni was a former elementary school teacher.
As of Thursday evening, six surviving victims of the attack were still being treated for injuries at University Medical Center and Sunrise Hospital. Three were in critical condition, while another three appeared to be stable.
Barrios appeared briefly in court on Friday and will return for his next hearing on Tuesday, Oct. 11.
Motive Coming into Focus
According to Barrios' arrest report, he stated that he arrived in Las Vegas on Tuesday and had no place to stay, so he went into Wynn Las Vegas inquiring about a job. "The security guard told Barrios to jump in front of a train," detectives wrote in the arrest report.
Barrios then went outside and met four women on a pedestrian bridge who were posing as showgirls. One was Jordan, a former elementary school teacher at the 9th Bridge School in Las Vegas. Barrios said people were laughing at him when he tried taking a photo with the group.
Witnesses said Barrios stabbed DiGiovanni and another woman from the group before running away and stabbing several more people, according to the arrest report.
Police said Barrios tossed a 12-inch knife into bushes on the sidewalk while running but was detained by Las Vegas Sands Corp. security guards behind the Palazzo.
According to the arrest report, Barrios told police he wanted to make money to go home to Guatemala, but was hoping officers would shoot him. The report describes Barrios as a native of Mexico and lists a Los Angeles address.
Tributes to DiGiovanni
Last night, DiGiovanni's brother, Washington State resident Gage DiGiovanni, posted the following message on Facebook: "It is with great sadness that we say goodbye and see you later to my amazing little sister. Maris was a victim of the horrific random stabbing of 8 people in Las Vegas today. Please pray for our family and her husband. We appreciate the space to grieve in the coming days and know she touched your lives as she did ours."
"Our hearts are with all those affected by this tragedy," Gov. Steve Sisolak posted on Twitter Thursday afternoon. "At the state level, we will continue to work with partners in law enforcement to make resources available on the ground and ensure the Las Vegas Strip remains a safe and welcoming place for all to visit."
The Twitter account for Clark County, Nev. added: "Our thoughts are with the victims of this senseless attack on the Strip today. We are grateful for the quick response from our @ClarkCountyFD, @LVMPD and other first responders."