Police Bust Vietnam's Biggest Ever Online Gambling Ring, 380 Chinese Nationals Arrested
Posted on: July 29, 2019, 02:56h.
Last updated on: July 29, 2019, 03:32h.
Police in Vietnam swooped on a massive illegal online gambling operation Sunday, arresting more than 380 Chinese nationals in a tightly guarded gated community in the northern port city of Haiphong.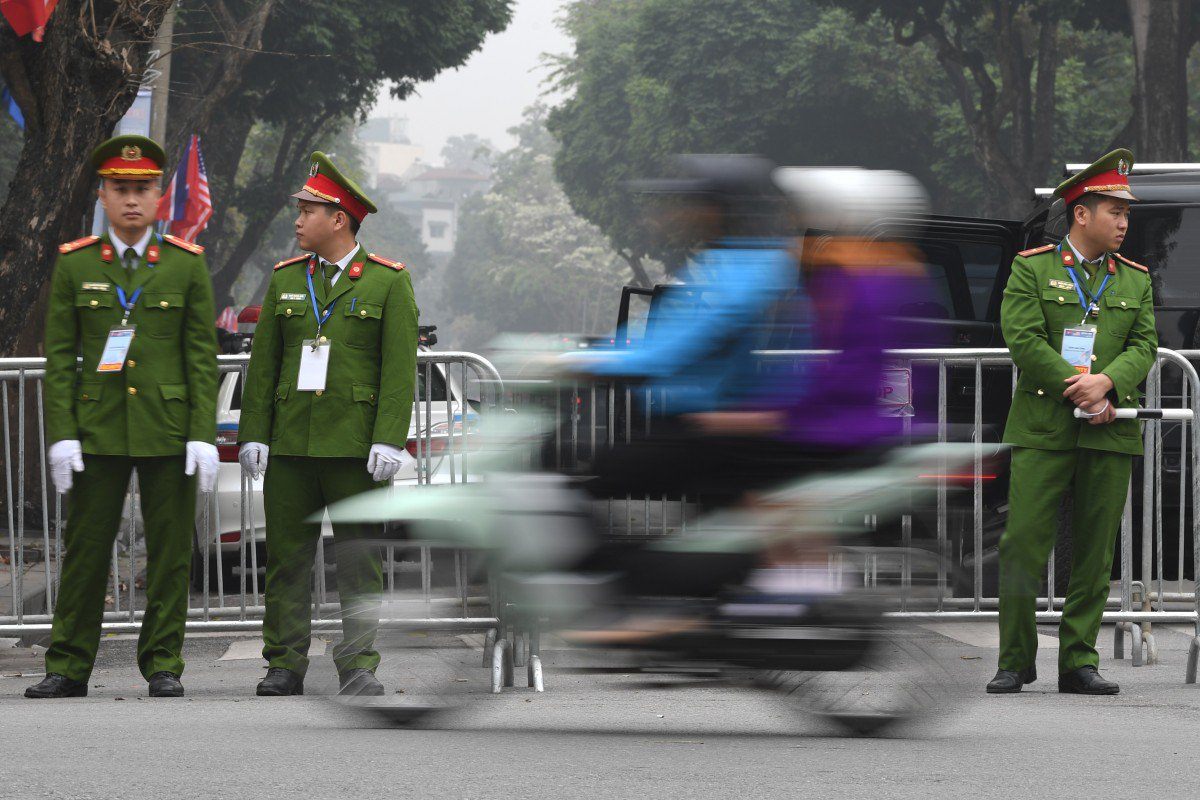 Authorities said it was the largest online gambling ring they had encountered during a years-long crackdown on illegal operations, both in terms of the number of people employed and the amount of cash it handled. The ring is believed to have processed some $435 million in gambling transactions, according to the Ministry of Public Security.
Around 500 police officers were involved in the raid.
"This is a criminal organisation with a new and sophisticated method of operation, implemented on cyberspace, organised under the 'cover' of foreign investment enterprises in Vietnam," the ministry said in a statement on its website.
The detainees were all aged between 18 and 24 and divided into small groups inside a building of over 100 rooms, allowing them to operate the network around the clock. Investigators believe they lived inside the building and had little contact with the outside world. Police also confiscated around 2,000 smartphones and 530 computers in the raid.
Underground Industry Feeding Off China
It's believed the operation was largely targeting players in mainland China rather than Vietnam, although online gambling is illegal in both countries.
The Chinese detainees are likely to be deported to their country of origin where they will undoubtedly face prosecution.
While Vietnam's historically strict laws against gambling have eased slightly in recent years, the country has resisted the temptation to license and regulate China-facing online gambling operations, as the Philippines did in 2016.
The Philippine industry is big business. Even though it's nominally illegal for operators to target China – or anywhere else where gambling is illegal – Philippine authorities turn a blind eye, as long as the money keeps rolling in.
It's estimated that at least 100,000 Chinese have moved to Manilla since 2016, to fill the demand for Mandarin speakers to promote Chinese operations.
In Vietnam — and Cambodia, where the industry also has a strong presence — these operations are required to go underground, where the only "taxes" they will pay are bribes to local officials.
Reforms in Baby Steps
Gambling was made illegal under Vietnam's Communist regime following the country's reunification in 1976. Nevertheless, it has eight casinos, with three more underway.
Until 2017, these were only open to holders of foreign passports – but, eager for international investment, the country's one-party government has begun trialling limited gambling for locals at certain properties, provided they can prove they are high earners – which in Vietnam means taking in more than $450 per month. The average is around $150.
Recently there have been efforts to introduce sports betting, although again with extreme restrictions.
The most popular sports wagered on illegally in Vietnam are the soccer World Cup and the Asian Games — which is why, prior to last summer's World Cup, the government decided to legalize sports betting on those events alone.
But the plan failed spectacularly when not a single operator applied for a license. Apparently, the idea of setting up operations in a country where betting is only permitted on two events, each held every four years, did not appeal.
And meanwhile, a certain operation in a tightly guarded gated community in Haiphong City was probably cleaning up.
Similar Guides On This Topic