Plainridge Park Casino Harnesses Horse Racing Back to Life
Posted on: November 15, 2016, 02:00h.
Last updated on: November 15, 2016, 01:21h.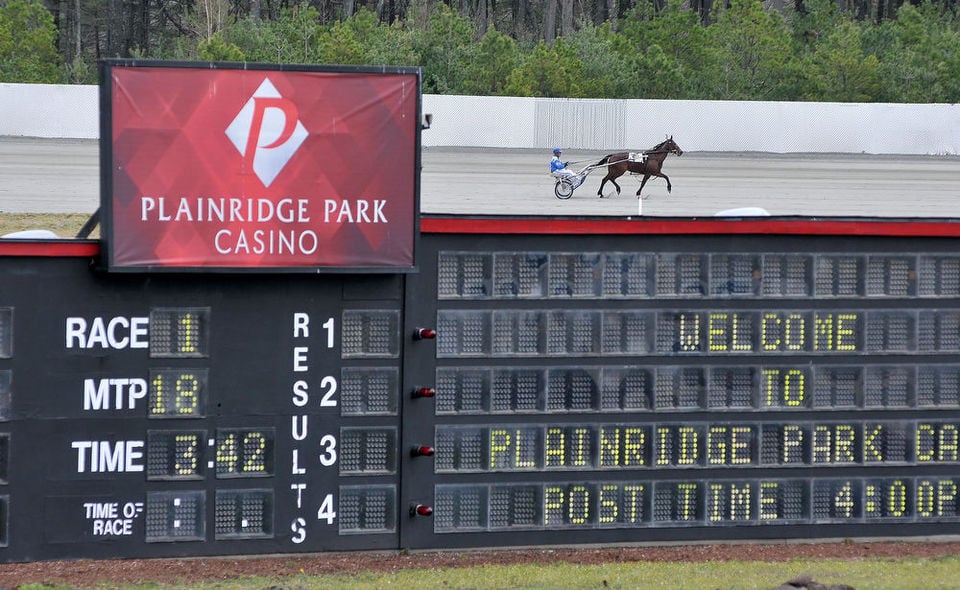 Plainridge Park Casino has given new life to its accompanying horse racetrack since the slots venue opened in June of 2015.
The only harness racing facility in Massachusetts, and one of only two tracks remaining with live racing, Plainridge Park Racecourse is seeing both its attendance and revenue skyrocket since gambling was welcomed to the property grounds.
Overall, harness racing bets have doubled since 2014, and with higher attendance numbers, park officials are able to add racing days to the schedule.
"We're really happy with what's happened here since the casino opened," Plainridge Park Racecourse General Manager Steve O'Toole told The Boston Globe this week. "It's enabled us to attract higher quality horses to race for bigger purses, and that has added a lot of excitement."
Plainridge Plain Sailing
Owned and operated by Pennsylvania-based Penn National Gaming, Plainridge Park Casino has already paid the Commonwealth a one-time fee of $25 million. Its ongoing gross gaming revenues are taxed at 49 percent, with nine percent dedicated to harness racing.
Dating back to its June 2015 opening, the casino has paid over $9 million to harness racing. That's allowed the track to offer larger purses, and therefore attract better competition and a wider national simulcast audience.
The Massachusetts 2011 Expanded Gaming Act called for the licensing of three resort casinos at a minimum construction cost of $500 million in three distinct regions of the state. MGM Springfield and Wynn Boston Harbor are currently being built, while the third region, in the southeast part of the state, remains in limbo.
A fourth gambling facility, a slots-only venue, was also included in the law. That's where Plainridge Park Casino comes into play.
One-Horse Race
Plainridge Park Racetrack might be smart to store away some of its new money for a cloudy day. Currently holding a monopoly on gambling in Massachusetts, Plainridge Park Casino will soon encounter competition when the state's much larger category one casinos open in 2018 and 2019.
Plainridge's slots parlor is a category two facility. Of its 49 percent gross gaming revenue tax, 18 percent is allocated for the state's Race Horse Development Fund.
Falling into the other category designated for resort casinos, MGM and Wynn will pay a 25 percent tax on their gross gaming revenue, but only 2.5 percent will be set aside for the horse racing industry.
Plainridge is 84 miles east of Springfield, and just 40 miles south of Boston. The two mega-casinos will likely tap into some of Plainridge's gambling base and effectively reduce its overall revenues.
The worst case scenario for Plainridge is if the Mashpee Wampanoag people win their court case to build a $1 billion Native American casino less than 20 miles away in Taunton. In July, a Massachusetts judge said the Mashpee Wampanoag didn't have the right to build a casino on its land because the Department of the Interior (DOI) erred in designating the property sovereign in 2015.
The tribe is appealing to the DOI for additional classification. The Mashpee Wampanoag legal battle is the primary reason the Massachusetts Gaming Commission hasn't yet awarded a license for the southeast region.
Most Read