Ohio Sheriff Who Cracked Notorious 'Pike County Murders' Case Accused of Stealing Drug Money to Fund Alleged Gambling Habit
Posted on: December 18, 2018, 05:01h.
Last updated on: December 18, 2018, 05:01h.
An Ohio Sheriff who handled the investigation into the brutal murders of eight members of one family in the southeast of the state — a case that garnered national attention in 2016 — has been accused of using confiscated drug money to fund an alleged gambling habit.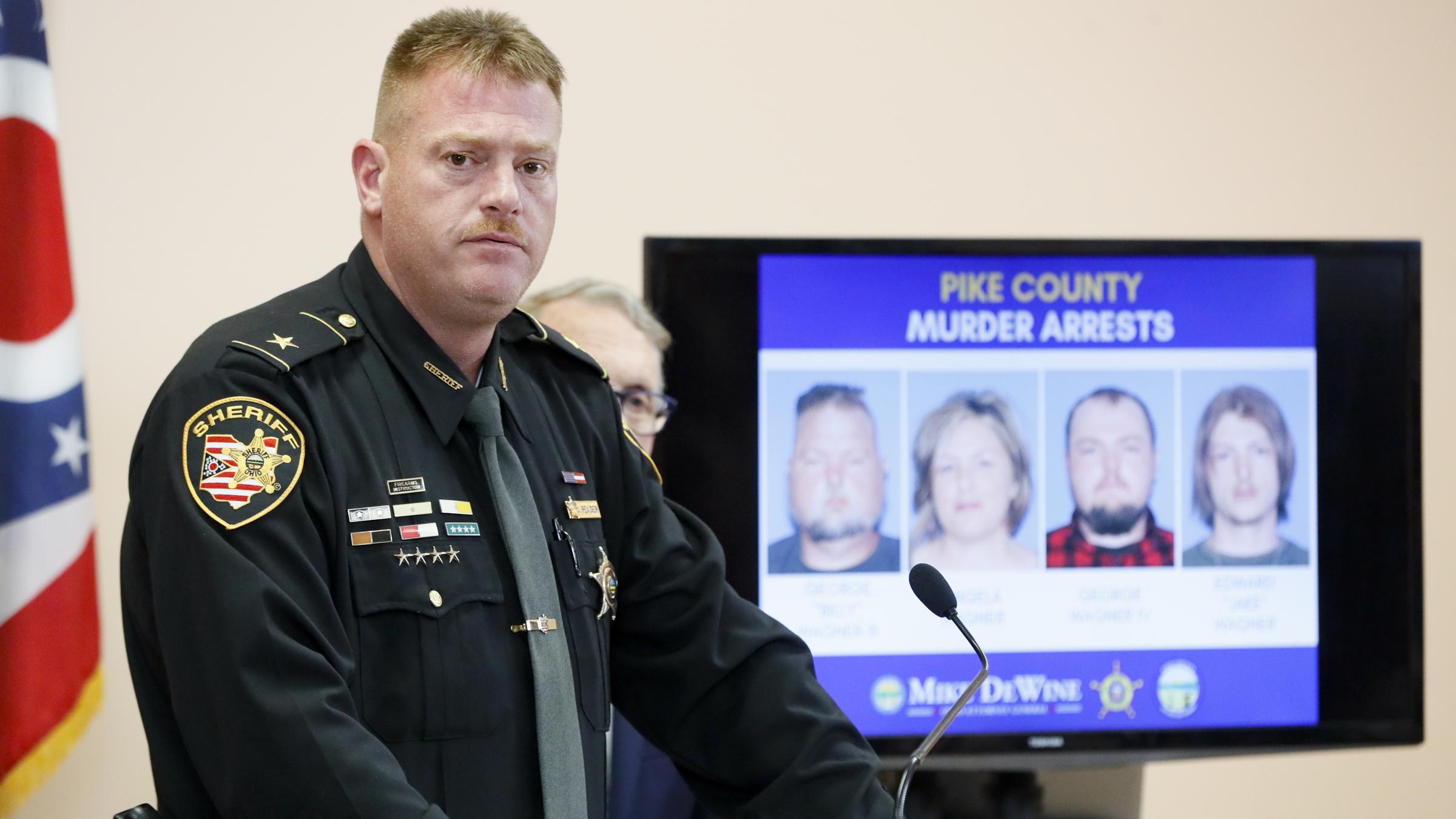 Six members of another local family, the Wagners, face trial on eight counts of capital murder for their alleged part in the massacre of the Rhoden family.
Prosecutors will argue that the main motive for the shocking killings was the battle for the custody of a then-two-year-old child between parents Jake Wagner — the youngest of the Wagners charged — and Hanna Rhoden, who died in the massacre.
Pike County Sheriff Charles Reader — among others — received plaudits for his work on the case, which led to the arrest of the Wagners last month.
Anonymous Complaint
But someone out there is not such a fan of Sheriff Reader. Last week, local media reported Pike County's top cop was under investigation by county prosecutors for a possible ethics violation.
It has been brought to my attention that there have been allegations of misconduct in office on the part of the Pike County Sheriff," Pike County Prosecutor Rob Junk wrote in a court motion Thursday. "Due to the working relationship and my status as legal counsel for the Office of Sheriff, I am requesting that a special prosecutor be appointed in this matter."
On Monday, The Cincinnati Enquirer discovered that a complaint filed with the Ohio Auditor's Office accused Reader of taking money forfeited from drug dealers to feed his alleged gambling addiction.
The complaint is anonymous but it is being taken seriously enough by the auditor's office to serve search warrants on Reader's office.
'Scared to Death'
The complaint alleges that the seized funds were kept in a safe in Reader's office that only he knew the code to.
"He is a compulsive gambler and never has any money," alleges the complaint, which was obtained by The Enquirer through the Freedom of Information Act.
"Reader just does whatever he wants and no one ever calls him on it," the complainant claims. "We are scared to death of him."
Reader's attorney James Boulger told the Columbus Dispatch he was "not aware of" his client having a gambling problem, adding that he was not saying that Reader doesn't ever gamble.
Boulger didn't know who might have made the complaint against Reader but suggested it may be related to resentment over recent layoffs within the sheriff's department.