Philadelphia Casino Restrictions Fully Lifted June 11, Impacts Live! and Rivers
Posted on: May 13, 2021, 12:01h.
Last updated on: May 13, 2021, 11:04h.
The two casinos in the City of Philadelphia will be fully cleared of any operating restrictions, other than continued mask-wearing indoors, on Friday, June 11.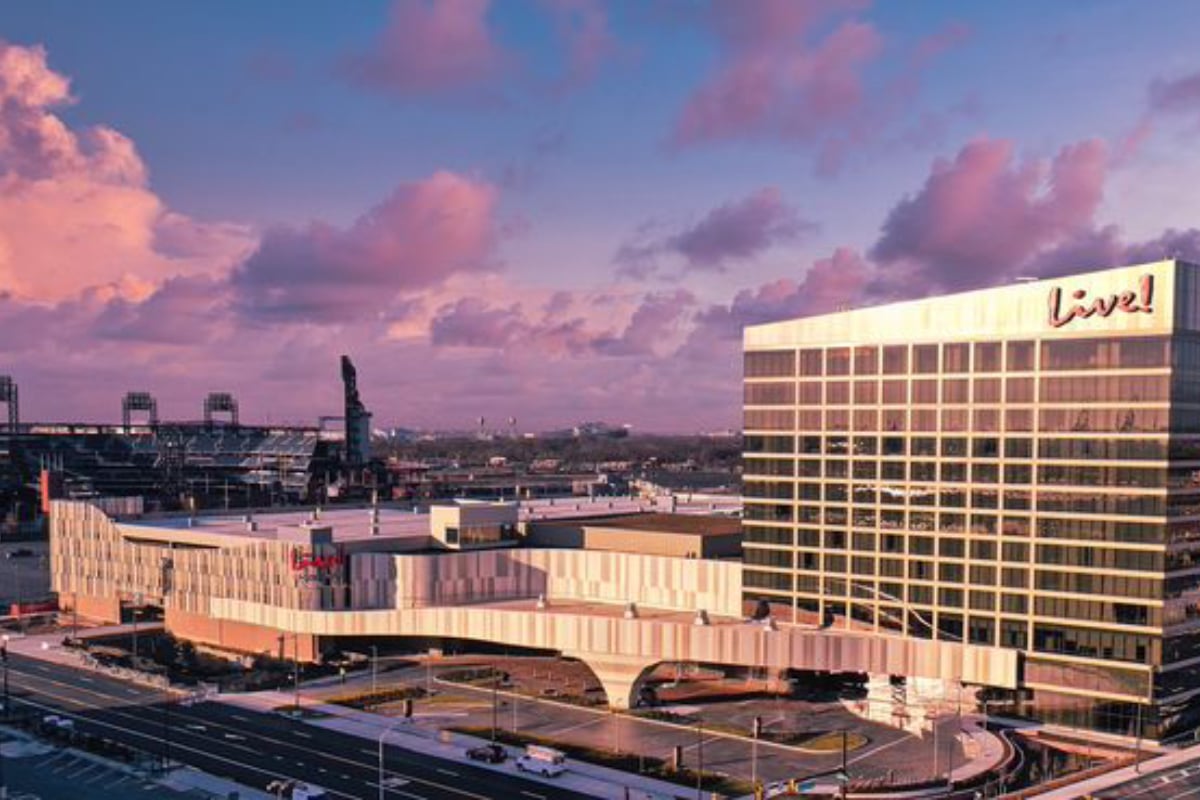 Pennsylvania Gov. Tom Wolf (D) announced earlier this month that beginning Monday, May 31, state casinos will be free of state-ordered operating restrictions. The lone exception is that both workers and guests must continue to wear face coverings inside.
However, the 14 commercial land-based casinos must abide by any local county or municipal order regarding ongoing COVID-19 restrictions. Philadelphia, the hardest-hit COVID-19 city in Pennsylvania, is requiring its two casinos to limit occupancy until June 11.
Beginning May 21, the two casinos can increase their capacity to 50 percent of their fire code, or up to 75 percent if they meet a series of enhanced ventilation standards as defined by the city's Department of Public Health. And then on June 11, the casinos will be clear of all capacity restrictions, both from the state and city, assuming coronavirus health data remains encouraging. 
Capacity Increases
The City of Philadelphia is home to two casinos — Rivers Casino Philadelphia and Live! Casino Hotel Philadelphia. Both properties are eager to return to an environment free of coronavirus limitations.
We're going to be able to welcome a lot more guests that may have stayed away during the pandemic," said Joseph Billhimer, senior vice president of Pennsylvania casinos for The Cordish Companies. 
Cordish, a Baltimore-based casino and hospitality firm, opened its $700 million Live! Philly integrated resort earlier this year. The company opened Live! Casino Pittsburgh, a satellite casino in Westmoreland, Pa., last November.
Live! Philadelphia is located in the city's Stadium District, where the Eagles, Phillies, 76ers, and Flyers all play their home games. 
The casino is not easily accessible on foot. The resort was designed with sports fans and entertainment visitors arriving by car or public transportation in mind.
Citizens Bank Park, the Phillies' home, and the Wells Fargo Center, home of the 76ers, are currently limited to 25 percent fan capacity. That will increase to 50 percent on May 21, and to 100 percent on June 11.
Located just northeast of downtown Philadelphia, Rivers Casino doesn't nearly rely on drive-in traffic as much as Live!
In March, Live! reported a total GGR of $20.8 million, while Rivers brought in more than $29.5 million. The numbers include brick-and-mortar gaming, iGaming, and retail and mobile sports betting. 
Mask Mission
Wolf says masks must continue to be worn in all indoor public places for the foreseeable future. The Democratic governor, in his second term, explains that will only change when 70 percent of Pennsylvania adults are fully vaccinated.
According to the Pennsylvania Department of Health, as of May 12, 35.5 percent of adults in the state are fully vaccinated, and 52.5 percent have received at least one dose of the Moderna or Pfizer vaccine. 
Most Read