Phil Mickelson Issues Garbled Statement On Illegal Gambling Controversy
Posted on: July 11, 2015, 01:28h.
Last updated on: July 11, 2015, 01:28h.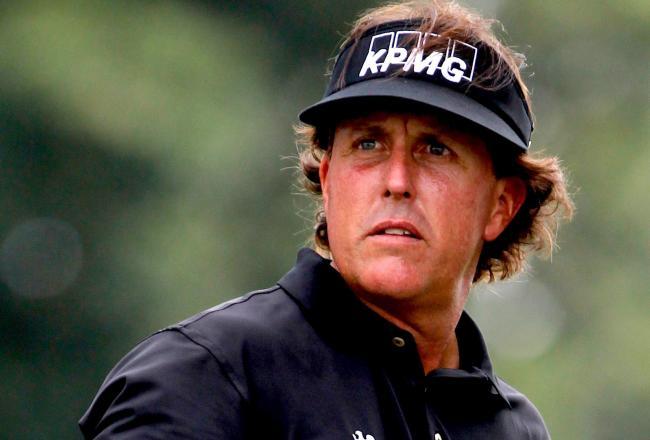 Golfer Phil Mickelson has been fielding unwelcome questions about his alleged part in an ongoing gambling and money laundering scandal this week.
Facing the world's media at the Scottish Open, the five-time major winner was forced to address allegations that $2.75 million of his own money passed through several bank accounts of a man currently awaiting sentencing for money-laundering and breach of the Federal Wire Act.
"People are going to say things good; they are going to say things bad; they are going to say things true; they are going to say things not true," explained Mickelson. "The fact is, I'm comfortable enough with who I am as a person that I don't feel like I need to comment on every little report that comes out."
So that's cleared that up then.
Mysterious Initials
Mickelson was named several weeks ago by two sources close to ESPN's Outside the Lines as a "gambling client" of one Gregory Silveira, a 56-year-old former sports handicapper who acted as a middle-man for a "client," alleged by the Outside the Lines sources to be Mickelson, and an offshore gambling operation.
The court heard that in March 2010, Silveira received a wire transfer of $2.75 million from the client to his bank account. He proceeded to transfer $2.475 million and the remaining $275,000 into two different bank accounts, both in his name, which was enough to get him indicted on three counts of money-laundering.
Mickelson is not facing any charges, nor is he named in any court documents. It's Department of Justice policy to omit the names of third-parties who are not charged with a specific crime.
However, according to Outside the Lines, an earlier version of Silveira's plea agreement contained a reference to "money laundering of funds from P.M."
When Outside Lines made inquiries about the initials, the original document was stricken from the records and an amended version drawn up the next day.
Bets Are Off 
Mickelson is known to be an enthusiastic gambler who has won big money betting the Super Bowl in the past.
In 2001, he was publicly reprimanded by the PGA Tour for breaking their anti-gambling policy over a friendly bet that Jim Furyk would hole a bunker shot for par during a seven-hole playoff against Tiger Woods at the NEC Invitational.
If Mickelson fancies a wager on the Scottish Open, or the forthcoming Open Championship at St Andrews, however, he may be out of luck.
Despite sports betting being perfectly legal and socially acceptable in the UK, it was severely clamped down on at last year's Open Championship, with players made to sign waivers declaring that they would not place bets on the outcome of the championship.
Betting is something of a tradition for many players at the Open. At the 1971 tournament, Lee Travino famously bet £100 on himself at 14-1, which helped sweeten his prize money when he won it by one stroke.