Pennsylvania Parx Pairs With GameAccount Network for Online
Posted on: July 24, 2014, 05:30h.
Last updated on: July 24, 2014, 05:26h.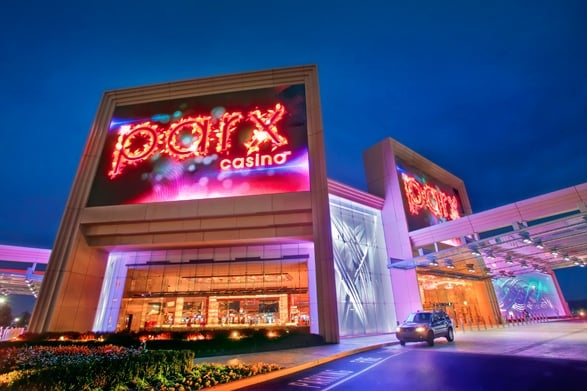 A sign, this week, that the land operators of Pennsylvania are preparing for the possible advent of online gaming came with the news that Parx Casino has formed a partnership with online gaming software provider GameAccount Network. Parx, which is owned by Greenwood Racing and also has a thoroughbred racetrack, is the biggest casino in the state by revenue and would likely be a major player in a post-regulation landscape.
Dublin-based GameAccount, meanwhile, is a leading provider of Internet gaming systems, which, according to its website are "capable of being deployed anywhere in the world and containing a vibrant suite of proprietary award-winning Internet games and integrated third-party games."
Simulated Gaming
It's GameAccount's second foray into the American market; it currently manages all customer registration, verification and banking for Betfair online, which is operated in New Jersey in conjunction with on-its-last-breath Trump Plaza. As we reported last week, the news that the Trump Plaza could close now throws the future of that relationship into uncertainty.
Parx and GameAccount expect to launch a "Simulated Gaming" website in the fourth quarter of 2014. This, according to GameAccount, will allow Parx to tap into the "social casino market worth an estimated $1bn per annum in the US in 2013."
Many land-based operators are beginning to use social casino platforms as valuable marketing tools; however, for Parx, there will be the added benefit of a ready-made casino platform and a database of potential customers should real-money casino gaming become legalized in the state.
Will Pennsylvania Legalize Online Poker?
Pennsylvania has been debating the potential of regulating online gambling for some time. A recent study, commissioned by the state's Legislative Budget and Finance Committee, predicted that online poker would eventually generate $129 million in revenue per year if it were legalized, while revenue from other casino games would total $170 million. It also foresaw a "synergistic" relationship between the two state's land-based casinos and online operations that would "generate an increase in casino foot traffic and land-based revenue as new [online] gamers become comfortable with playing poker."
Last month, Senators Edwin Erickson and Bob Mensch introduced a bill that seeks to legalize online poker in Pennsylvania, but not traditional online casino games. However, there still remains opposition to the idea, not the least from Sheldon Adelson and his Coalition to Stop Internet Gambling. Adelson has influence in the state and, through his Las Vegas Sands Corp., owns one of the largest casinos in Pennsylvania, the Sands Casino Resort, in Bethlehem. There is also speculation that Governor Tom Corbett, facing re-election in coming months, may wish to avoid signing off any controversial bills for the time being.
However, CTO of Greenwood Entertainment & Racing John Dixon is undeterred, and has confirmed that Parx is looking to develop the platform with an eye to potential legalization and regulation.
"GameAccount has demonstrated its Regulated Gaming capability in New Jersey and the merits of Simulated Gaming when integrated with a casino management system," he said. "By deploying their system on-property Parx Casino will have the opportunity to launch Simulated Gaming nationwide before year's end and be well prepared in the event regulation of real money Internet gaming emerges in the State of Pennsylvania."