Bally's State College Casino Project Appeal Can Proceed, Pennsylvania Judge Says
Posted on: April 5, 2023, 03:24h.
Last updated on: April 6, 2023, 01:44h.
A Pennsylvania judge denied a stay request from the business entities behind the Bally's State College casino development on Wednesday. A rival casino operator is challenging the legal merits of allowing the project to move forward.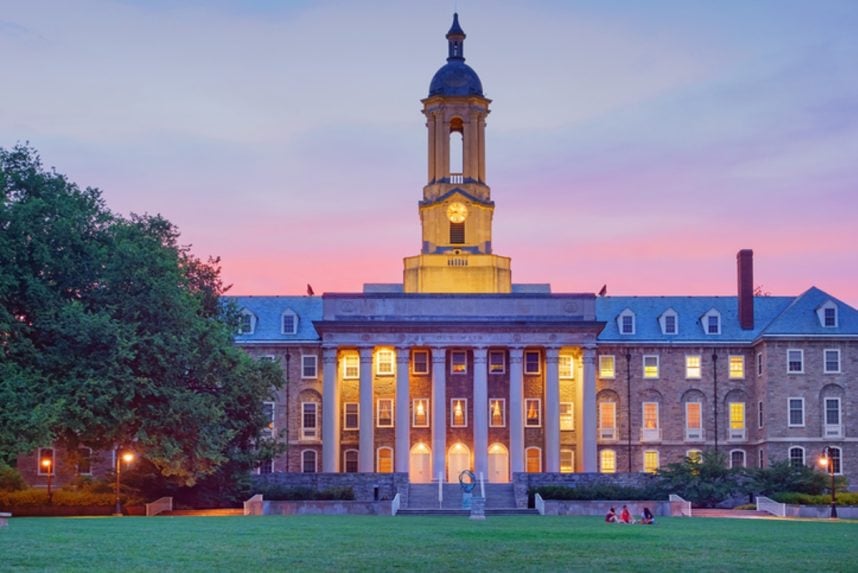 In her order and memorandum, Pennsylvania Commonwealth Court President Judge Emerita Bonnie Brigance Leadbetter dismissed the request from SC Gaming OpCo, LLC, and the entity's controller, Ira Lubert, on the grounds that the appeal filed on behalf of The Cordish Companies has merit.
Cordish, a Baltimore-based developer and operator of casinos and hospitality and entertainment complexes, functions in Pennsylvania as Stadium Casino RE, LLC.
Cordish attorneys contend Lubert violated state bidding rules for the Category 4 license awarded to his SC Gaming OpCo. Lubert and his development partners have rejected those allegations, and had asked the commonwealth court to dismiss the Cordish appeal filed after the Pennsylvania Gaming Control Board (PGCB) approved the Bally's State College casino plan in January.
Case Continued
Cordish operates two land-based casinos in Pennsylvania, Live! Casino Hotel Philadelphia and Live! Casino Pittsburgh in Westmoreland. The company had hoped to run a third casino in the state with a second Cat. 4 property to complement Live! Pittsburgh.
During the state's September 2020 auction round, Cordish was outbid by Lubert's slightly more than $10 million offer. Lubert selected College Township near Penn State University's main campus for his so-called "mini-casino."
Soon after winning the auction, Lubert announced an ownership, development, and operating partnership with Rhode Island-based Bally's Corporation and several individual investors. The combined group pitched the PGCB a $123 million blueprint, including the licensing fee, to renovate a former Macy's department store at the Nittany Mall into a Bally's casino.
Cordish's grievances have to do with the firm's belief that Lubert and his associates orchestrated their ownership structure prior to the September 2020 auction. Only companies that held active slot licenses in the state, or key investors who own considerable stakes in a slot concession, were qualified to bid on the Category 4 satellites.
Cordish also alleges that Lubert didn't solely pay the $10,000,101 licensing fee he offered during the auction, another stipulation of the state's 2017 gaming expansion law.
The local community in College Township is strongly opposed to allowing a casino to open so near to the PSU campus. The PGCB said it received 773 written comments about the proposed casino, with only 101 in support of the project.
Cordish Expansion Spree
Cordish is much more than a gaming operator. The company bills itself as "the country's largest and most successful developer of mixed-use districts." Along with casinos, Cordish is engaged in commercial real estate, coworking spaces, entertainment districts, hotels, restaurants, residential, and private equity.
Cordish told the Louisiana Gaming Control Board this week that it has more than $1 billion in projects currently under construction. Cordish recently agreed to acquire the shuttered Diamond Jacks riverboat casino in Bossier City, La., for an undisclosed sum.
Cordish is expanding its gaming footprint to the Bayou State, but wants another asset in Pennsylvania, today's second-richest gaming state in the US behind Nevada. Cordish hasn't revealed where it would build another Cat. 4 casino should it have been the high bidder in September 2020.