Paddy Power Soccer Jersey Sponsorship Revealed as Clever Marketing Hoax
Posted on: July 19, 2019, 10:31h.
Last updated on: July 19, 2019, 10:33h.
Bookmaker Paddy Power's eye-popping jersey branding of English Championship team Huddersfield Town was revealed to be a hoax on Friday morning, but not before it had been condemned by a senior-level politician, vilified by fans on the terraces, and ridiculed by everyone else – but there was another twist to come.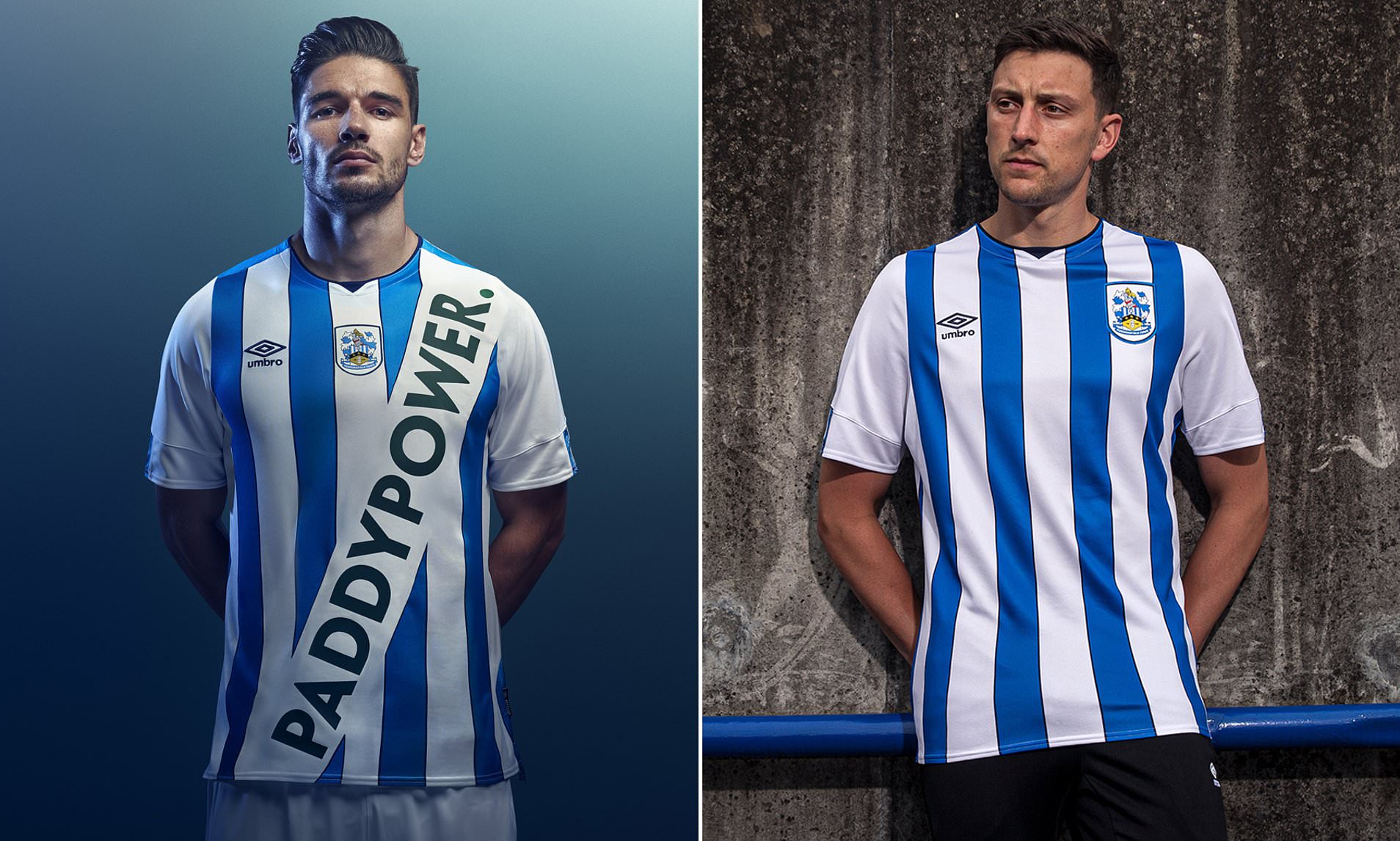 Paddy Power's sponsorship deal with "The Terriers" for the 19-20 season was announced on Monday. Shortly afterwards, the betting company proudly revealed the new uniform design. The team's traditional blue and white stripes were plastered with a huge Paddy Power logo emblazoned diagonally across the front of the jersey.
"We're delighted to work with Huddersfield Town on this bold new kit design," chirped Paddy Power in an accompanying press release.
"As a brand which embraces doing things differently, we didn't want to get into shirt sponsorship just to do the same as everyone else," it added. "We feel the diagonal design will be the most distinctive sponsor logo in the Football League – appropriate for the most distinctive sponsor there is. We're sure Huddersfield fans will be delighted with this season's kit."
'Totally Inappropriate'
On Wednesday, as Huddersfield took to the field to play a friendly game against Rochdale while sporting the monstrous new jerseys, Conservative MP Damian Collins branded them "totally inappropriate" and called for the FA, English soccer's governing body, to investigate.
The FA announced it had contacted Huddersfield requesting "their observations" about the new uniform.
While many were fooled, and outraged, others wondered whether this was all part of some elaborate stunt. After all, Paddy Power has previous, and the logos were clearly breaching FA regulations on brand-sizing in a way that meant they could not realistically be permissible.
But while Paddy Power's mischievous guerrilla marketing once targeted shock factor alone – think: "Oscar Pistorius: money back if he walks," – its most recent campaigns shock you first and then make you think.
Unsponsorship Deal
On Friday, Huddersfield and Paddy Power revealed the actual uniforms the team will be wearing in the forthcoming season – and they contain no branding whatsoever.
At a time when there is much agonizing in the UK over soccer's reliance on gambling money and the preponderance of betting branding on team jerseys – 60 percent of teams in the top two tiers were branded by bookies last season – this was all part of Paddy Power's "Save Our Shirt" campaign, "a common-sense call for sponsors to stop bastardising football shirts and to return them to the fans."
The company is still sponsoring the team, but at the same time it is also "unsponsoring it," while pulling off a masterclass in ambush marketing and "fake news" at the same time.
Similar Guides On This Topic