Paddy Power Denies Racism over Floyd Mayweather Tweet
Posted on: August 25, 2017, 05:00h.
Last updated on: August 25, 2017, 02:13h.
Irish bookmaker Paddy Power has been forced to defend a tweet on Sunday the forthcoming McGregor-Mayweather fight from accusations of racism.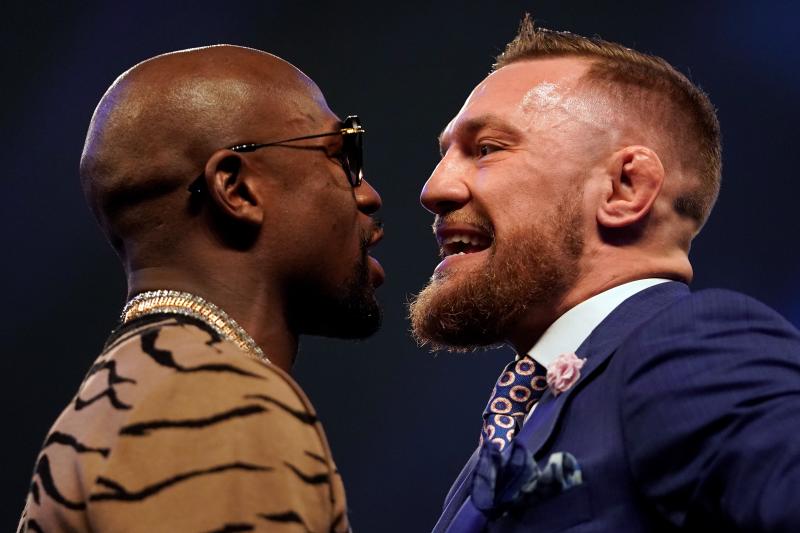 The bookie, which is known for its notoriously risqué approach to advertising and social media marketing, announced this week it would be paying out early on all bets placed on Mayweather because it was confident of the old adage that you should "always bet on black."  
No Apologies
The tweet was followed by a barrage of criticism from Twitter users.
 "And in one tweet, you're now completely racist," said one. "Love the banter, but you've crossed the line. Delete."
 Paddy Power made no apologies. "Like Wesley Snipes, Floyd Mayweather is rightfully proud of his identity and yes the advert does certainly reference his race, but it does so in a manner which we would not consider in any way derogatory or insulting," said a spokeperson. "But more to the point, it is also a statement of fact.
"Floyd Mayweather is black and we believe he is going to win and therefore we believe that you should bet on him. We wouldn't be paying out otherwise."
Not The First Time For Paddy Power
This is not the first time PaddyPower has referenced skin color in its advertising, which is frequently and deliberately close to the bone. During last year's presidential election betting campaign, it unveiled a billboard depicting the then-presidential hopeful Donald Trump next to the outgoing President Obama and pondered "Is Orange the New Black?"
Trump's iconic perma-tan had been photo-shopped an even deeper shade of tangerine to reinforce the point.
Paddy Power obviously didn't believe Trump was going to win, though, because it also paid out early on the presidential race, to those who had backed Clinton. The company paid around €2 million ($2.4 million) on Clinton bets several weeks before the actual election results.
The early pay-out is a tactic PaddyPower uses from time to time because it generates free column inches, but on that occasion it turned out to be expensive publicity.
Sweat for the Bookies
Having already paid €271,500-worth of Mayweather bets, it will be praying there's no upset at MGM's T-Mobile Arena on Sunday night. In fact, the entire bookmaking industry will be praying the same.
With more around 80 percent of bets going on the Irish mixed martial artist, a victory for the underdog would be a disaster for online bookmakers and the Vegas sports books alike.
Paddy Power, however, has confidence in its judgement.
"Patriotism aside, we are paying out early on a Mayweather victory… because we checked, and only one of them is a boxer," said a spokesperson.
Similar Guides On This Topic